May 9, 2020 – Venus in Gemini – Retrograde of 2020 
ONLINE: Eventbrite – Tickets Now Available (Donation class offering) HERE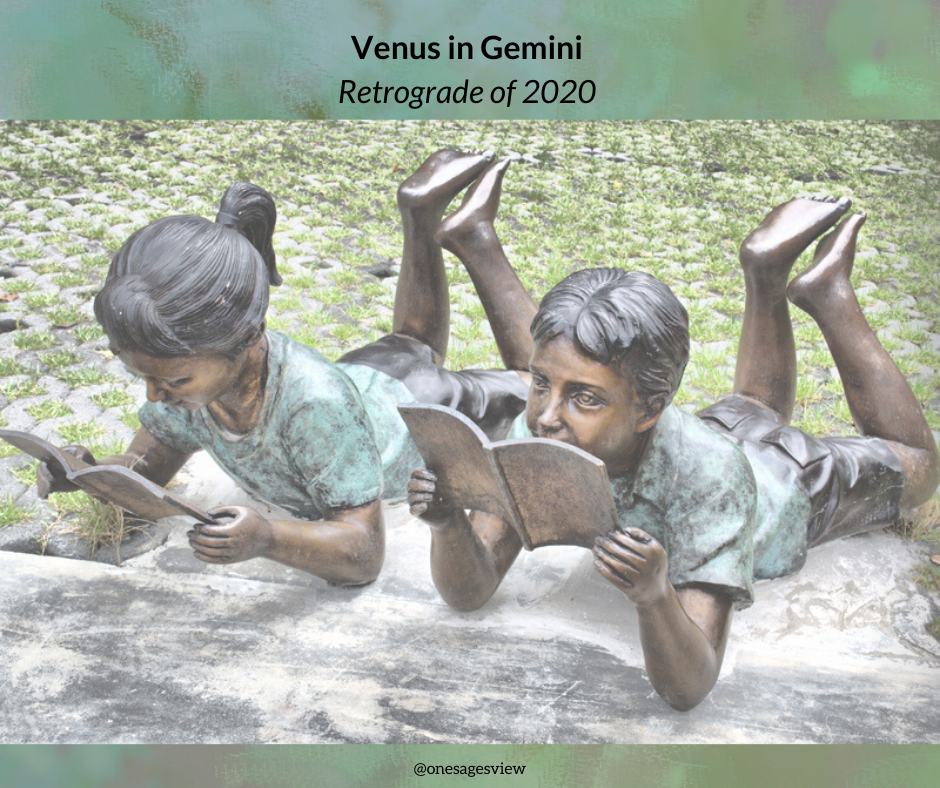 May 12, 2020, Venus starts her retrograde cycle in Gemini. Are you curious about it? This class is for beginners who want to know more!
Did you know that every 22 months Venus returns to the location it was when you were born? Venus has a retrograde cycle this year in Gemini, starting on May 12, 2020. In this webinar we are highlighting a few case studies on the Venus retrograde cycle in Gemini with charts we can explore the potentials for public personalities. This class will give a glimpse into their lives and what astrology symbolism we can gain from the review. This class may help you form questions as a beginner that will increase your understanding of Venus and her retrograde cycle. You will learn how to evaluate what symbolism may occur in a birth chart through the symbolism discussion and gain further knowledge on the house placement of a planet and what houses a planet rules. This is a fun class for exploration and questions!
This beginner's astrology class will focus mostly on Venus in Gemini, however, there will be some examples where the natal Moon in Gemini, or natal Sun in Gemini, and perhaps rising sign Gemini at 5-6 degrees and the 21-22 degrees are also discussed as these will be emphasized in this year's retrograde cycle.
Anyone wanting to increase their knowledge of Venus as a planet, her cycles, and symbolism will enjoy this class. There will also be an additional emphasis for all Venus-ruled individuals (Sun and Rising Signs of Taurus and Libra) as anytime Venus switches up her cycle these individuals will experience life changes in a visceral way.
Most importantly, this is a fun way to learn astrology within a focus on one planet in one sign! Register today as seats are limited in this online webinar classroom (Zoom).