Use the contact form below to get in touch
I'm open to podcast and speaking engagements, as well as constructive feedback on my workshops, webinars, and course materials. Please allow 72 business hours for a reply.
Interested in scheduling a reading? Use this link to find available times!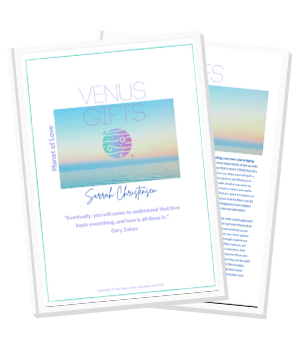 What is your authentic love nature?
Download my free Venus Gifts guide to find out!
In this free PDF guide, you'll learn about the planet Venus as it relates to your astrological chart. These insights will help you give and receive more love — from yourself and others!