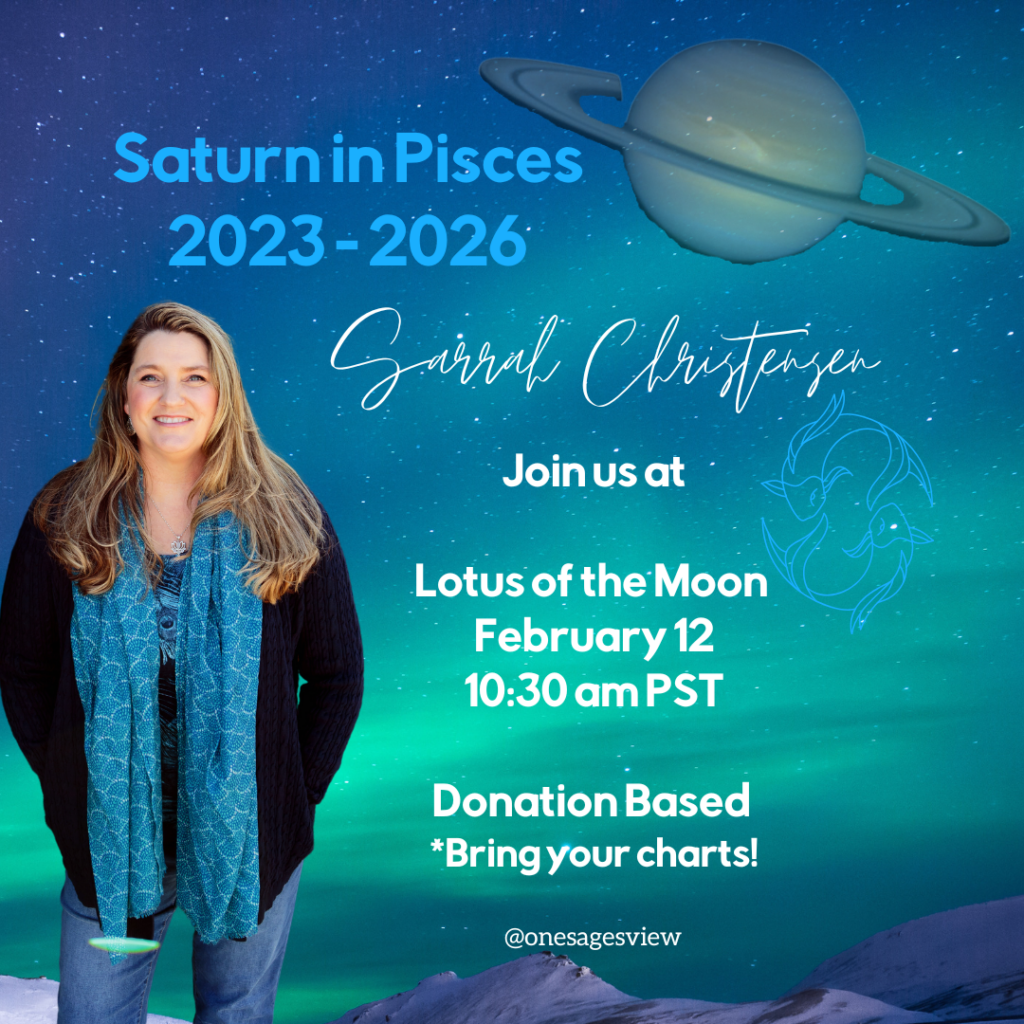 Hello Everyone,
Save the date for the upcoming Saturn in Pisces class at Lotus of the Moon, on February 12th!
We will explore the coming shift of Saturn into the sign of Pisces, review the past cycles, and discuss the potential of this coming cycle.
Prepare for a Saturn in Pisces two-hour plus focused class through different points of perspective for beginners and intermediate levels of astrology knowledge. As always I like to share insights into your birth chart and give a quick understanding for considering how you will view this cycle. When you have the lens of something from your life experience it is always more interesting! Consider your life experiences from May 1993 to April 1996. Perhaps you are approaching your second Saturn Return for those born in March 1964 – March 1967? Every cycle has unique experiences, but there are often similar themes for certain areas of our lives. Join us to explore what these will be over the next three years.
Bring your notebook and consider questions you may have about the planet Saturn in astrology and what symbolism help us understand as we all approach the moment of this changing tide of energy on March 7th. Saturn has been in Capricorn and Aquarius for over six years, so it will be a really different feeling and experience for us all with Saturn in Pisces.
If you are an astrology enthusiast, or perhaps you or a friend is coming into your Saturn return you will want to join us!
Lotus of the Moon
1386 Jadwin Ave.
Richland, WA
February 12th
10:30 am PST
See you there!
Sarrah Christensen
Master Astrologer