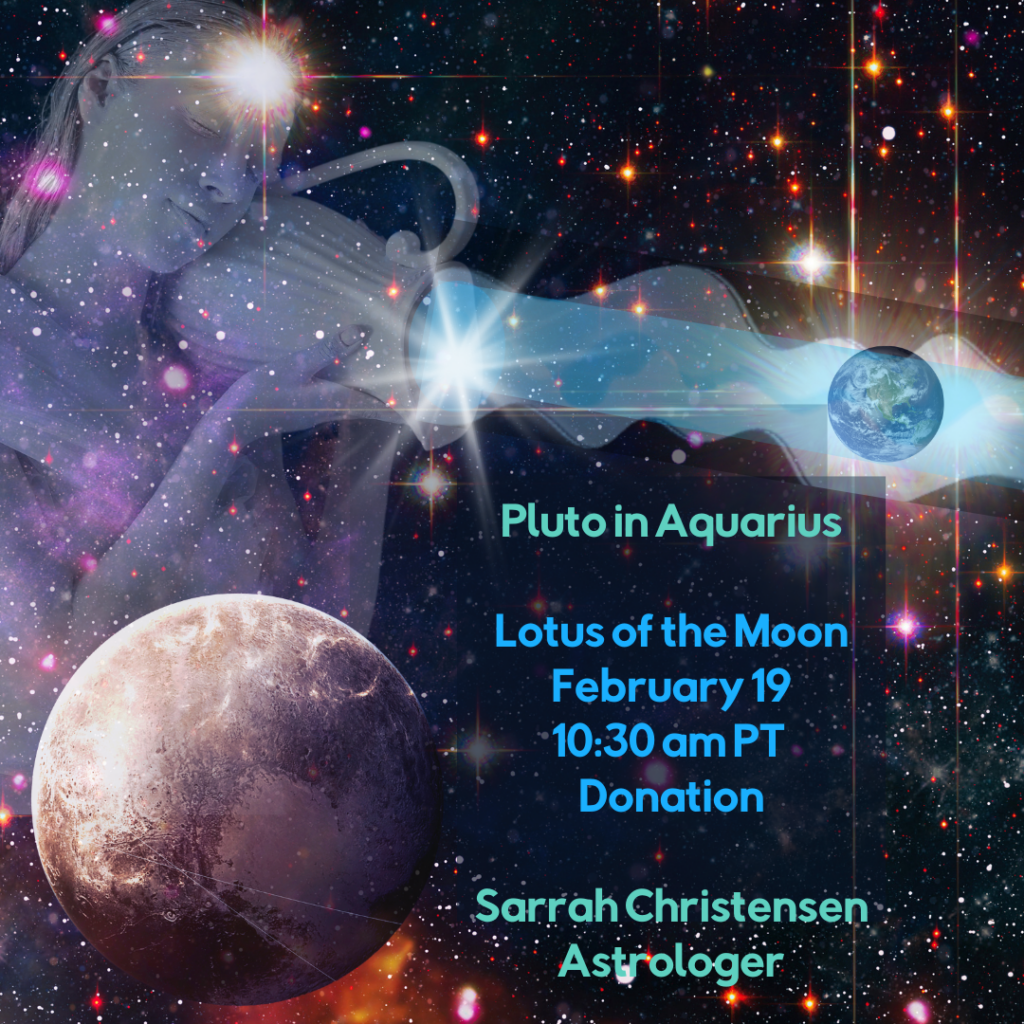 Save the date!
Coming
Sunday, February 19th
Lotus of the Moon
1386 Jadwin Ave
Richland, WA
Pluto in Aquarius
The Quantum Leap Years
10:30 am PST
Donation class for everyone
Bring your notebook, water bottle, and your questions as we will dive into the details of Pluto in Aquarius and what that means in 2023 and the next 20 years!
See you there!
Sarrah Christensen