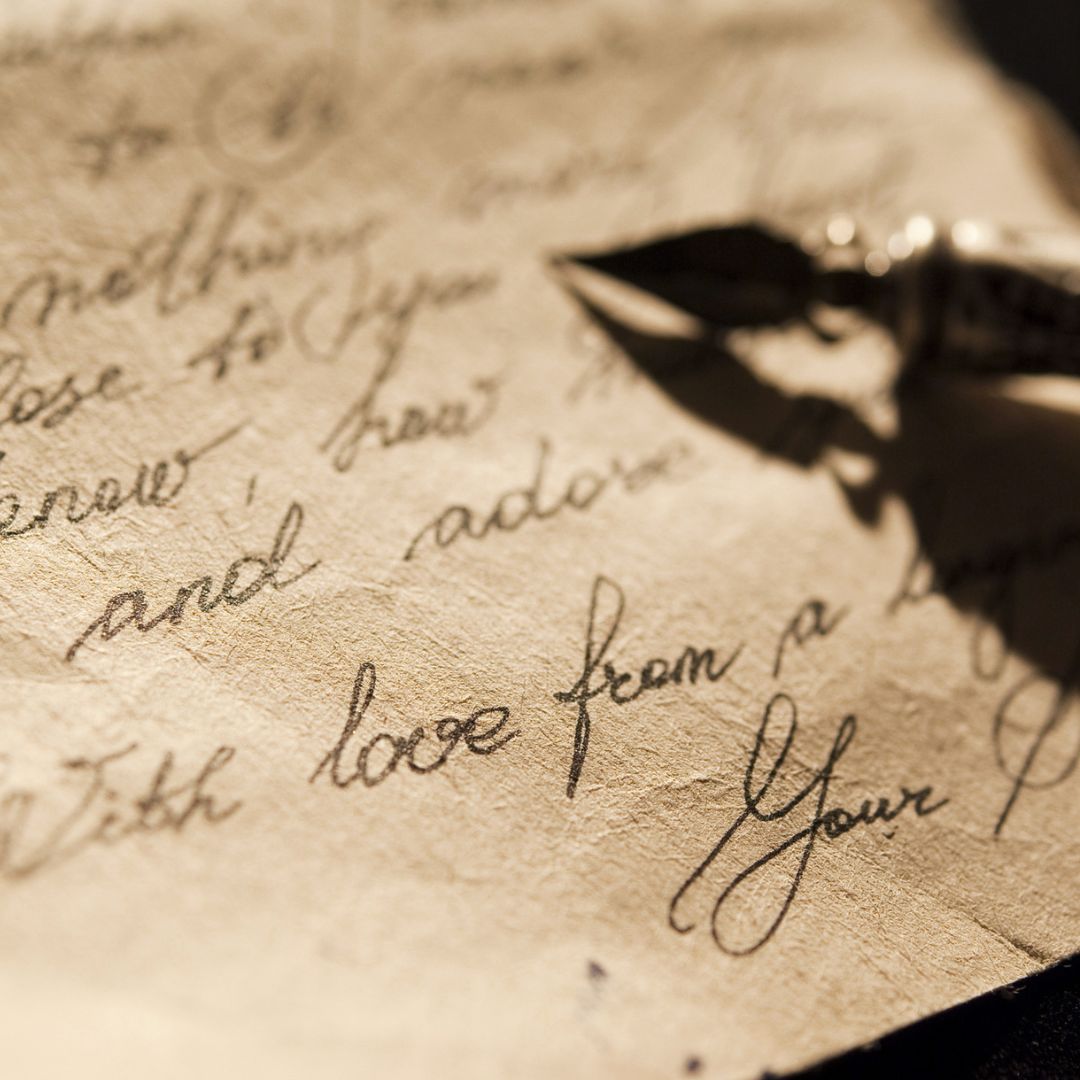 The new moon on Thursday, September 14, 2023, is at 21 degrees Virgo 58 minutes.  At 6:40 pm PDT, a new lunar cycle begins with Mercury stationing at 8 degrees 3 minutes.  Mercury will be fully station direct on Friday, September 15th at 1:21 pm PDT.  This month has an amplification of Virgo energy with Mercury in slowed to a stop at the time of the new moon. Mercury stationing direct at this new moon highlights something for us all around our sense of self worth.  Jupiter in Taurus with Uranus in Taurus, which both are adding expansiveness to the energy, notice that Uranus is in a tight trine (120 degrees) with this new moon.  There may be sudden developments or breakthroughs that come from having some clarity through the logical part of ourselves (down to earth awareness and being), but something from a unique angle can give us just the light we need to see something new that has the power to reshape how hard we scrutinize ourselves or others.  
It's like a cosmic hug that it is part of a much bigger picture and we gain some insights but still must surrender to a bigger process unfolding. Our Mercurial logical minds are hard at work trying to make sense, figure out the data, and make the corrections, when truly something much more powerful on the other end of the spectrum of the archetypal energy is like a really large wave from the ocean is all about imagination and release, surrender how you think it is supposed to be and rather JUST BE.  Neptune in Pisces is retrograde but opposite this new moon configuration, so there is a lot we may surrender. It is okay not to know.  We also may realize that we might never have the understanding we want because our focus is softened (Neptune in Pisces opposing the sharp logical approach of Virgo) and we are not able to see sharp edges for a divine reason, to everything there is a season.
Two things come to mind when I think of this archetypal energy of Virgo-Pisces.  One is the archetype of Saints (Pisces) some were martyred and the other is the archetype of the scrupulous Editor (Virgo). Keep in mind the list of martyrs includes stories from multiple traditions and religions (Pisces/Sagittarius). There was one line in a show I have been watching with my daughter, called Shadow and Bone.  The character Zoya tells Alina (a living saint) before she is about to embark on a dangerous journey Zoya says to her, "Saints become martyrs before they get to be heroes." (season 1 episode 8, No Mourners) That one line in the show was so powerful and so perfectly descriptive of the Virgo-Pisces and the light and shadow of these signs.  For my ears it resonated so much about themes of a sense of worth and the desire to help others at the great cost to oneself safety (Pisces), at the same time it reveals the shadow of the saint and at the same time reveals that through attaching one's identity to the saint will also have the shadow (the martyr) in the storyline. That is the duality of our physical world. Add to that the Virgo shadow side (Pluto Virgo for example) is the transformation from not feeling worthy for any reason and the person's entire focus is to serve but transformed in a way that will shed the idea of diminishing themselves as there may be wounds within the consciousness around failing at that effort before in another time and place. The process of self-actualization is being whole in all of who we are and expressed.
One big question I have been pondering recently is this – Is our society structured in a way that allows for true self-actualization?  I do not have an answer for that, but I am pondering this because I wonder how many souls may really reach self-actualization in our lifetime. I am pondering how artificial intelligence may hinder or block our potential. I can understand why I have those questions given the situation of my seeking new employment in my day job profession (my natal Mercury is in my 10th house of career so this retrograde cycle is an opportunity to gain a deeper awareness of this process), which continues to escalate with many more losing their jobs today in my profession in the tech industry.  On the plus side, I do get to ponder big existential questions without the driving task list of a day job, but not sustainable for the long term, at least from where I can see potential at the moment.  Bigger things are happening in the world that I think many may miss in their focus to the daily grind of life.  When tech industry is laying off recruiters, those Mercurial professionals are responsible for growth in so many aspects of our economic lives.  It does not surprise me considering the number of planets retrograde now (Pluto, Neptune, Uranus, Saturn, Jupiter, Chiron, and Mercury), but more importantly, Mercury retrograde in Virgo (skilled work, skilled professionals) for this to shed some light on something bigger about how we collectively deal with increases and decreases of our cycles. When recruiters are out of work in huge numbers we are usually headed for a recession if not already there, as companies try to create profits by cutting costs (payroll) and are not adding to their staff for growth, so what tends to pick up economically in this kind of shifting tides is more education. I wonder if people have trust in the traditional approaches to higher education given our usual metrics costs versus benefits such a Virgo analysis :). Just food for thought at this uniquely potent Virgo new moon.
We are always dancing in the yin-yang of light and dark, and both exist within the other. I cannot help but consider the souls, the writers of this show, (Shadow & Bone is also a book series, my daughter says to read the books first.), and all the little lessons about life, feelings, and what's deeper within us all.  The real-life gems that are hidden in the characters' dialogs. This new moon in Virgo is an opportunity to take time before the next new moon to consider this potential inner dialog you have. It may appear like the inner critic and how we feel better by the outward validation of something we are giving but it can be or maybe was taken too far to the detriment of one's well-being. Do not fret, the next new moon is in Libra, so if we see we are out of balance in some way we get an opportunity to recalibrate the scales. 
The second thing that came to mind is another line in the same show, by the character David speaking to Genya who was a beautiful healer that had been wounded on her face that she couldn't heal and left many scars which appear in that part of the story that she believed some of her power was her beauty, and he says this to help her see a deeper truth, "Your beauty is your armor. It's fragile stuff, all show, really. But what's inside you, that's steel. It's brave and unbreakable and it doesn't need fixing."  He could see it and speak to that truth, and in that spoken truth she felt the truth in his words that moved her to tears. Sometimes we do not understand or see our own truth without being witnessed by someone else's loving heart. Venus is in Leo still emerging out of the degrees of where it was retrograde. I see an overlapping theme of our sense of worth in image, especially in the digital world we navigate these days, and the depth of someone knowing us at deeper levels and what they see, versus what we see. Makes you wonder in a world where we connect in a virtual way so often and cannot see into the eyes and feel the heart of another person what are we missing out on collectively?
Mars in Libra at 11 degrees is applying to an opposition with Chiron, the wounded healer, in Aries at 18 degrees.  Mars in Libra is a balancing act of how to respond.  But when Chiron is involved by an opposition, our instincts can emerge from a wounded place, and our self-doubt hinders us and how what lands in our response may not be our strongest.  We have to regroup and reapproach something we have been jumping between polarities for some time. Sometimes all it takes is one experience that softens our hearts and deepens our empathy and compassion and returns to a centered loving approach that helps not just others but also our own hearts.
Saturn in Pisces is not opposed by degree, but it is by sign to this new moon in Virgo, but it is opposite Mercury with 6 degrees, enough to create tension between our logical mind and that of imagination and the parts of ourselves that try to contain our feelings. There is something beautiful about having a proper container for feelings, but sometimes our feelings just simply have to be really felt. We humans hold them in as we have some idea that we are weak for expressing them.  I watched this video recently of a young man sharing his feelings he had been holding in for over 2 to 3 years and on some very difficult life experiences that he finally in a unique moment shared with a stranger, who happened to capture it.  If you listen with your ears, eyes, and heart you will sense the empath healer (the woman asking the questions), with a real wounded soldier (also consider the archetype he embodies for thousands of others that will hear and share in his expressed feelings).  I knew when I watched this video that I had to share it in my newsletter this new moon because of the healing that is happening from the simple act of one stranger really listening (witnessing) to another.  One sharing and speaking their truth with an open heart listener and witness, and in this I see the resonance of the Virgo-Pisces archetypes in bold brush strokes.  Sometimes I just find the most random videos and usually right before I am writing my newsletter.  Mars in Libra now, with this video of the soldier seeking balance related to his wounds and his instinctual nature, speaks to so much that he was in that moment healing as he spoke his truth to Thoraya, a stranger.  How perfect is her name, the meaning of her name Thoraya means "Star". Often there is something that fits perfectly with the new moon energy with the aspects of the planets in the heavens. In any moment the heavens can reveal the healing path for us, even through a video that was filmed and shared over 2 years ago.  The word martyr comes from the Greek word meaning "witness". Over time the word's meaning shifted to be one who suffers voluntarily death rather than deny their religion by words or deeds.  I wonder why collectively we humans shifted that meaning over hundreds of years. I think the word martyr has been shifting again as it seems unpopular to be labeled a martyr in our society where there seems to be disapproval and the idea that there is an exaggeration of the suffering in order to win sympathy from others.  What do you think about the word martyr and what it means now? I think sometimes humans can be swept up in larger experiences that no one else could fully understand or explain as part of their inner world and perhaps their awakening. There may be suffering but it can be something of our limited language issue to explain something so complex (of Pisces that is FEELING rather than logical) that is yet to be defined well for us collectively in a way that helps us articulate and express it and not be ostracized for its unique otherworldliness. The one area of our lives that can be an outlet is in any art form.
The south node in Libra and the north node in Aries have our collective soulful life events framed in cardinal energy (things happening dynamically, swiftly starts and stops or beginnings and endings).  With Mars ruler of Aries and Venus ruler of Libra, the experience of understanding ourselves focused briefly while Mars is transiting Libra is about the cause and effect of not being true to our individual identity and favoring to act for the other, but it has a cost. Aries and Mars is an awareness of our instincts and our willingness to show up courageously, a way we can evolve beyond some limiting idea of ourselves within relationships. Often there is something that must be revealed for us in a relationship so that we can identify and acknowledge a part of ourselves that is ready to evolve.  We cannot heal something alone in a vacuum that has been hidden within the unconscious, we all require another person or a group of people (like a collective set of events) that pull the wound forward to our conscious mind through experience that opens the way to see and sense what it is, and then we may move through feeling and evolve to a new understanding.  It is then that we can see that without the experience we could not have seen that which was buried and yet to be revealed without the interplay, the dance we have with our own self and what is conscious and unconscious and what is made conscious for us through our interactions with others (those who simply in their interactions with us are the ones that give the light to our buried parts of self.
With Mercury, at a near standstill in the heavens the planet we know as the Messenger.  It is a good time to consider the power of written words.  What has been obscured from our view, and may continue while Neptune is opposing which can be a fog to our logical minds.  Humans are creators of something larger than we know or could ever measure, we collectively are writing down our stories, our perceptions, and thoughts, sometimes from a factual point of view accounts to the more subtle that is birthed in poetry or music. It is a unique moment to ponder our words, perceptions, and thoughts.  What part of you is editing the words of your story? How much have we lived our lives within containers built for us, deeply conditioned frameworks, that without facing inner deeper truth and an awakening from within will we ever challenge to realize something that only can come something from us outside this time and space?  This inner inquiry is the essence of Virgo and Pisces.  There is something for each of us to gain (and perhaps lose) through earthly experiences that connect to the wholeness of it all and the realms beyond our physical senses. And we can realize how those who were our "other", our witnesses, are an integral part of the game of life. Namaste. Bless this moment.