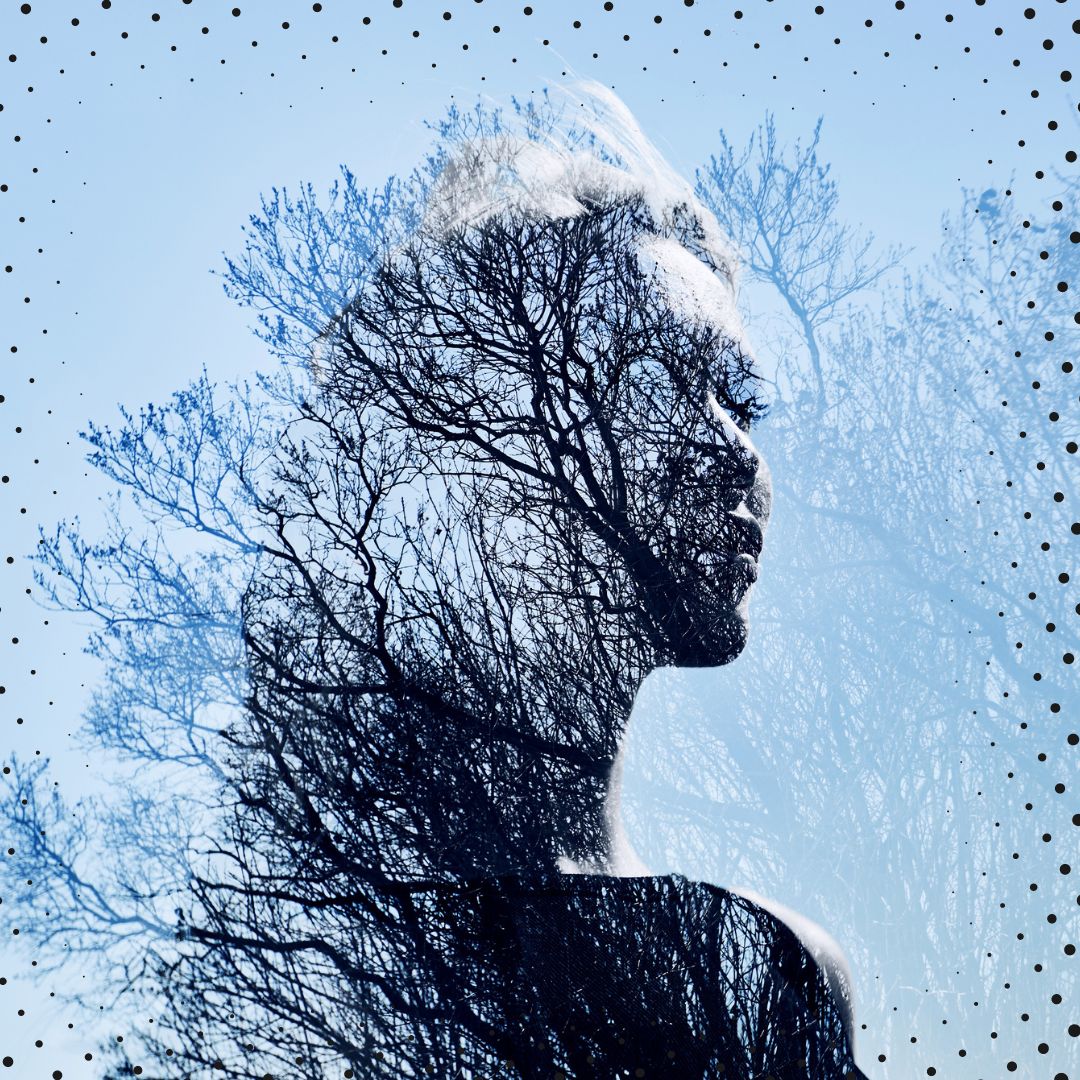 On Wednesday, August 16, 2023, at 2:38 am PDT is the new moon in Leo at 23 degrees 17 minutes.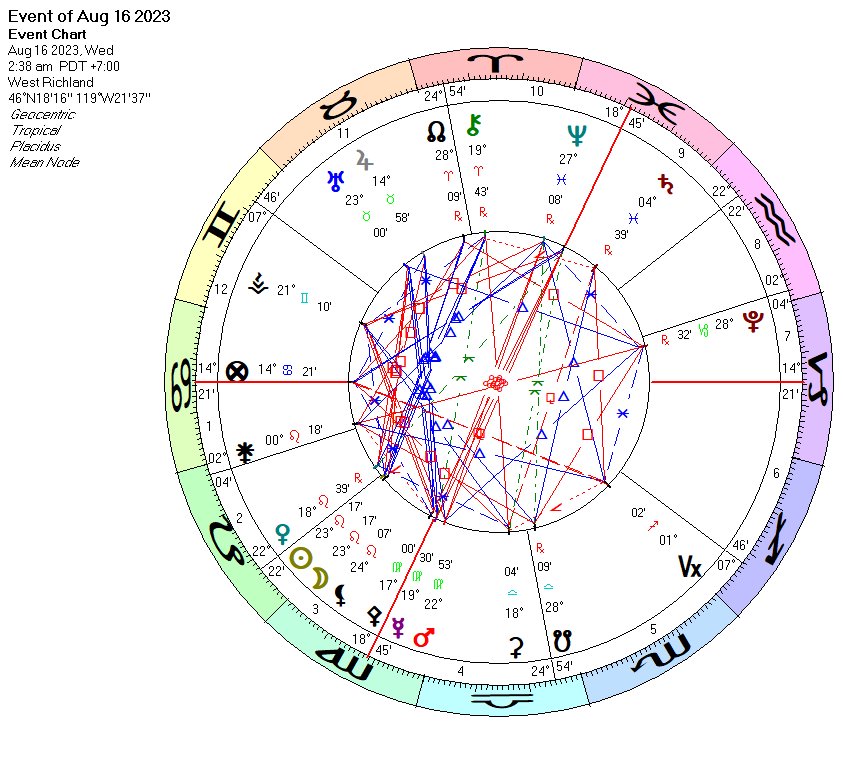 Sun and Moon in Leo square with Uranus in Taurus is a lunar month ahead of surprising events that will touch our hearts in deep ways.  Shockwaves in our worlds may require us to readjust our sails for where the winds of life push us in new directions. The sun and moon both apply to the square with Uranus which immediately in the next couple of days manifests for us collectively and individually unique changes and perspectives, especially on themes of self, our creative self, our self-worth or confidence, and values and unexpected changes that we must navigate to reconfigure our sense of self and where we go from this moment.
Venus continues its retrograde through Leo for another couple of weeks before it stations direct on September 4th. Venus is in the underworld behind the sun.  How has the period of time changed something in what you value about beauty and an open heart?  Have you had moments that have felt overwhelming as if you had taken something for granted, but now it is forever changed?  This is what this transit of Venus retrograde may feel like for those with planets in Leo, for those who are Venus ruled, sun, moon, or Ascendant.  Libra as the south node now is releasing, and we are in the trenches of change especially so with Venus retrograde. Venus stations direct September 4th at 12 degrees Leo.  Prior to that date, we have Mercury stationing retrograde at 21 Virgo and Uranus stationing retrograde on August 29th at 23 degrees, and Jupiter stationing at 15 degrees, both in Taurus.  Where does this inner process pull you and your attention? You may ask the universe what your releasing is preparing for something new and invite some hints and whispers from your guides.  An image or a vision, a friendly conversation that lights you up, ask for whatever may help you see a light beam for what is emerging. Some people have lost so much recently that it is a very long hard road ahead of them.  We can be empathetic and supportive while doing what we can to ease their suffering.  We may be the light beam in a dark period of time for some friends and loved ones. 
Mercury retrograde in Virgo will be incredibly detailed, and specific, and require a sobering look at ourselves from within and what within our routines our work, or areas of life (houses in the chart) where we are refining our approach, rethinking what we have or what we've created to wipe the slate and start over. Mercury in Virgo will really get analytical and critical within the self.  It has a stamp of some chaos and redirection that has to be ironed out with extraordinary scrutiny.  The dates for this Mercury retrograde in the mutable sign of Virgo are August 23rd through September 15th.  If you are behind on your journaling, it's a good time to reflect on many areas and consider your patterns and what you would like to change, or if you have to change based on outside situations not within your control.  Mercury stations direct at 8 degrees Virgo.  
Mars in Virgo is using our will and taking courage in the context of work.  It may also be navigating our own critical inner voice, or perhaps from another person that lacks the skills to speak with gentleness and empathy. Sometimes we have to give self-worth and confidence to ourselves and doing something can be the spark that ignites the will.  Keep that in mind, that sometimes you actually have to start doing the thing, to feel the willpower to increase the power.  Our inner critic can often be the most challenging to override. What is analyzed well now has great significance for breakthroughs that emerge in the coming year and a half. The north node in Aries has the potential of pioneering work to emerge, but first, we have to understand deeply what is and what is emerging.
Jupiter in Taurus is expanding, but there is a twist.  We may not see the real expansion until well after Venus is direct and visible again in the night sky.  Venus will be bright in the morning sky on September 19th.  What can you envision within that timeline? Jupiter will be stationing retrograde on September 4th the same day Venus stations direct.   What a curious moment in time when both Jupiter and Venus are near stand-still in the sky and square by sign.  What is amplified in your chart? This is a really unique opportunity and rare.  What are your prayers?  What are you grateful for and seeking to add in your life and experience?  It is a good time to ask and envision and feel it is yours. Jupiter will station direct on December 31st at 5 degrees Taurus. 
Saturn in Pisces is opposite by sign to any planet in Virgo presently. Saturn is retrograde through November 4th where it will station direct at 0 degrees 38 minutes.  Until then Saturn has an inner hermit presence.  We may cocoon ourselves in some way to manage our energy. Saturn in Pisces can be challenging for managing our commitments and responsibilities, there are potentials for leaks both metaphorical and actual. 
Uranus stations retrograde August 29th at 23 degrees will transit back through to 19 degrees Taurus where it will station direct on January 27, 2024.  Uranus transits continue to shake things up for the financial and distribution of goods while in the sign of Taurus.  It also shakes us from our inner complacency wherever it is in our natal charts. 
Neptune is retrograde in Pisces through December 6th when it will station direct at 24 degrees. This Neptune retrograde may pull us in directions of wonder or wipeout. Artistic endeavors can reveal an inner storm that emerges to wrestle with in our consciousness.  We are asked to have faith, but we also are navigating turbulent waters of the collective consciousness at this time.  
Pluto is retrograde at 28 degrees and will station direct at 27 degrees on October 11th, again activating the United Stations Pluto placement. It is a time of revelations and where things are changing quickly with the lunar nodes now in cardinal signs Aries-Libra.  When Pluto stations in October squaring the lunar nodes and we will see again deep levels of change that can happen in what seems like the blink of our eyes.  Stay the course through your heart, so much is changing in the material world.  Exercise your intuitive senses daily, and ask for guidance and symbols that assist you on your unique path. Pluto is not something we control as individuals, it is more a transformational process that we are all doing together. So can we work together to create lasting changes that support humanity and our planet? All change is an inside job, the rest flows, some we direct, and some we must navigate and lean into new potentials.
I am reminded at this time to surrender whatever is appearing to be on the way out in life.  I encourage you to feel whatever needs to be felt. If grief is at our door, then grieve until you find a space between the waves.  Just like musical notes, there is a space between them that creates the music. And remember, we are the music. If we can find space to hold another, then also be conscious of that space we hold for another.  Each thing whether it seems small or more significant can lift our spirits or know that we lift the spirits of another.