UP the Mountain Saturn Return in Capricorn – Blog Series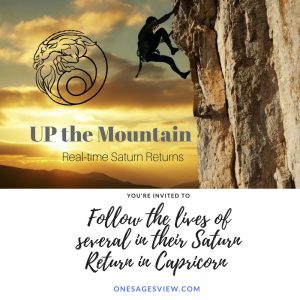 Come follow along the path with twenty-one individuals maneuvering the landscape of their Saturn return as Saturn transits Capricorn.  Over the next three years I'll be sharing their stories, the astrology and experiences the group has during this grand personal cycle of development.  I've been fascinated with this group for many years with their unique combination with Saturn, Uranus and Neptune in Capricorn when they were born and many have more planets as well in Capricorn.  If ever there was a group of change agents, it is this group!  The idea dropped in on me after Thanksgiving and I put out the word my search for volunteers.  Over this past month since just after Christmas I've connected with each of them, provided an evolutionary astrology reading and discussed a few of their life events, listened to their thoughts and perceptions of life and touched on some of the Solar Arcs of their chart.  You'll see links with an image they've chosen to find their story on my blog.  Only first names or pseudonyms are being used to protect their identity during the project.
In Part One I will not be sharing their calculated chart images immediately, as I want to engage the readers to pencil in the chart information as shared in their stories and invited readers to getting to know each individual and learning of their life experience.  I do share enough details of each person's chart in Part One for you to draw charts to explore.  I think there's value in actually creating the chart by hand and here's an excuse to do it and even use your coloring pencils or pens.  See the link to a blank chart here in the comments. I hope you enjoy engaging in each person's story and willingness to share with us this insight and observation with them.  I will be publishing the stories over the coming three weeks for Part One.  Part Two we will dive into the charts for transits and secondary progressions with prepared charts.  You will find each story at my website, onesagesview.com in the blog section and with links from a list on the events page.
#UPtheMountainSaturninCapricorn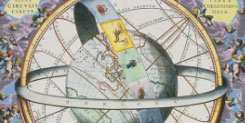 Ordering a Chart Consultation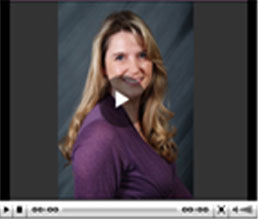 CURRENT MOON PHASE
Waxing Gibbous Moon
The moon is currently in Aquarius
The moon is 10 days old
Distance: 61 earth radii
Ecliptic latitude: -3 degrees
Ecliptic longitude: 315 degrees