Super Moon November 14, 2016 at 5:52 AM PST in Taurus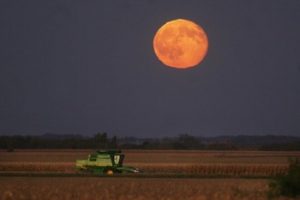 This morning the full moon was exact at 5:52 AM PST in Taurus 22 degrees 28 min. Here in the Tri-Cities we had clouds last night so we didn't have an opportunity to see the super moon. This full moon in Taurus brings out our down-to-earth, appreciation for aesthetics, relationships and our intimacy with our partners. Taurus is also steady and calm. It is determined and even stubborn. Taurus reminds us of the work to be done, we survive our earthly existence because we did the work in Taurus for our needed sustenance. Taurus also symbolizes the inner ear, are you listening to your inner calm or something else?
The super moon is likely to intensify our feelings and emotions as the Sun is in Scorpio (first house of self for us in Pacific Northwest). Venus rules this super moon, emphasizing our inner love nature. Are we willing to be vulnerable to risk our hearts for deeper connection in love? There is no guarantee in life. Love is what opens us up, creates our deepest connections and even in the light of loss, it is love that makes us whole again and again.
From the new moon to this full moon we've gone through immense change here in the USA. This change is reflecting the deep desire for change, for millions to be seen that have felt or been truly unseen for some time. However we are in the story, we must remind ourselves every day, every moment that love is what makes us whole, what opens us to life after dark. There is a time and season for everything in life, that's the beauty and the value of knowing astrology to navigate through times that are uncertain. It helps see "when" and "where" you are in the bigger picture of life. It is a guide beyond the visibility when your headlights only reach so far on the road ahead. Take this time to explore it, it may sooth your soul in times of chaos.
Blessings to all, Sarrah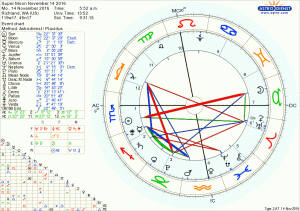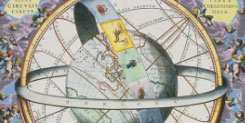 Ordering a Chart Consultation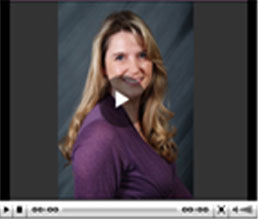 CURRENT MOON PHASE
Waxing Crescent Moon
The moon is currently in Sagittarius
The moon is 5 days old
Distance: 58 earth radii
Ecliptic latitude: 1 degrees
Ecliptic longitude: 248 degrees