Reflecting on Saturn in Scorpio October 2012 to September 2015: Dancing in the Deep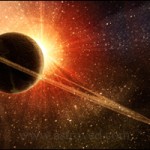 Today is September 15th, 2015 the end of a long journey of Saturn transiting through Scorpio (my 8th
house in whole sign houses). I've experienced immense transformation in the time that Saturn ingressed
into Scorpio and now at 29 degrees and 50 minutes is moving into Sagittarius and will not return to
Scorpio for another three decades (I'll be 75 the next time Saturn is in Scorpio). It feels right to
take a moment and reflect on all the change that I've moved through and what that opened up in my life
to this present moment.
When Saturn ingressed into Scorpio, Oct 5, 2012, I was still struggling with getting full-time
employment after only being able to get a short contract that summer. I had rented out my house a year before (Oct 2011)
as I could not afford it and had been searching for work in a community that did not have a lot of work for my
career. I was lucky to get two contracts in 2012 that helped me just keep my head above water with the
essentials along with unemployment. In October 2012, my second contract had ended but was short so my
unemployment would not sustain me for very long. I was quite upset about what to do, as I shared
custody of my daughter and could not relocate from the Tri-Cities. Note, I have natal Jupiter at 0 degrees Scorpio and my daughter has her Sun, Mars and Venus at 1 degrees Scorpio and Mercury and Jupiter at 23 and 24 degrees Scorpio. I didn't see any new contracts forthcoming for recruiting and in my frustration decided the only thing I could do was apply to jobs in the bigger cities nearby (Spokane, Portland and Seattle/Bellevue areas) and prayed that I might get a job. If I had to leave for work that was just the hard knocks of life, there wasn't anything I could do about trying to find work in the local area but keep trying.
I landed several interviews within a few weeks (November 2012), interviewing the last week of November near Thanksgiving and finally landed a full-time job in Portland with a for profit college as a Career Services Representative. I would be commuting every weekend back and forth between Richland and Portland. I was lucky to have sisters in Portland that I was able to stay with during the time I was employed with the college. I wept nearly every day I was away from my daughter for several months until I got used to the routine as best I could. Skype for story time and seeing her face did help a little.  I did interview for another HR-Recruiter job in Richland in January of 2013, but I was overqualified with nearly 20 years experience and another candidate was selected. All I wanted was work I could do that would bring me back home to my daughter. I looked at other jobs and even thought to interview for higher paying jobs in the Portland area to fight for myself to the pay level I was used to in recruiting. I did not land the job I interviewed for in Portland that spring of 2013, though later I felt it was probably a good thing I did not get it.
It seemed I wasn't going anywhere fast with the career during the time that Saturn was in Scorpio. I
worked a decent job putting graduates to work that needed help, a lot of help after graduating. I
opened doors to the employers that they could not see and brought the opportunity to them that they
wanted, they just needed to be prepared for their interviews, which we helped them with that too. I'd
started with the college my first day on December 10, 2012. It was an interesting first day, as the elevators were not
working so I had to take the stairs for six floors to the offices of the administration and career
services. It was "sport day", many students and staff in sports attire and my new boss chuckled in her sports gear, "You
like our fitness plan? Welcome!" Out of breath and sweating in my suit I smiled weakly with a heavy breath chuckle in return. It was indeed an adventure. That climb up those flights of stairs was like a metaphor for the climbing ahead of me to get back home, though I was to learn that in time.  I did enjoy the work, so that was helpful. I enjoyed my co-workers and the staff very friendly and helping students and graduates.  Especially my peer, Randy, who on my second day of work saw my big tears I couldn't hold back and helped me cope with being away from my little girl by sharing his own parenting story of his son (now grown) and being away from him during the time he was an infant/toddler by divorce issues too. The universe had sat me right next to someone who had it worse at another time and by sharing his experience helped me with my own. The time in Portland was healing that I also found wonderful healing with my sisters who love me unconditionally and showed me it often, the medicine in acupuncture that helped me move through very deep wounds too. My divorce had left many treadmarks on my soul and spirit and in many ways the souls I met in Portland helped me through one of my darkest hours of my adult life.
While in Portland I met new friends for my new found passion of astrology and during the week I'd attend meet
ups where we discussed many themes of the cosmos as well as attended special events I could during the
week. It was fertile ground for my blooming love of astrology, being mostly read in books for 3 years. As I grew in my knowledge of astrology I knew that the Pluto movement through Capricorn would have a theme of transformation for higher education and I shared this with my co-worker Randy when I felt comfortable to do so. As the tide
turned in 2013, we watched the news as events unfolded about the for profit colleges and issues with the
cost to students and many colleges beginning to close their doors for good or go through signficant
changes. I knew the time would come that the college where we worked would also go through a major
transformation in some way. Indeed, in the fall of 2013 we were told they were going to move the campus
up to a new building and everyone was excited for the new building they would acquire (which was open as
another college that had been there had exited and closed). Months later, in 2014, they would be bought by a nonprofit to keep their doors open as they left the Corinthian College brand.
I was still driving every Friday back home to Richland, to the tiny apartment I had while my home was
rented, barely making ends meet with the little wage I earned from the college and having weekends with
my daughter and then driving back on Sunday night to Portland to start another work week. In the summer
of 2013 I was able to bring my daughter with me and she stayed with me at my sisters' home for my week
and then she would drive back with me on the weekend to go with her father for his week. It was an
emotional time for my daughter, she showed signs of stress from being away from me that long and there
wasn't much I could do about it, which broke my heart. All I could do was share my love and my presence
when we were together and let her know I was still trying to find a way to work at home.
In December of 2013 I was getting very tired of driving every weekend, I'd been doing it for a year and was quite exhausted on all levels. I hoped I'd see something soon that would help me get back home. In February of 2014 the college was going through layoffs, about 1,000 people across the Corinthian Colleges went through that first lay off, I was one of them. I was lucky, as I got a small severence in the process. I was glad for that, but also not sure what would be next, though I felt that something better was coming. In just a week I managed to get a temp job for PGE as a Recruiter, making just a bit more as I did from the college, but it was a new project and fun to meet new people. I was not yet home, but I felt I was getting back to where I felt more energized. I was also lucky I did not have too much off time before a new paycheck was coming from my work. I was working in the absence of someone on medical leave, maybe a 2-3 month gig. I kept my lines out letting people know I wanted full-time work. I did very well with the temp job, and things began to move for me. I could feel the energy had picked up since I got my temp job at PGE. I looked into my astrology and noticed that my Secondary Progressed Moon had indeed moved from Scorpio to Sagittarius on the same day I had interviewed with PGE (and received the offer). I was smiling as if I had received the best real world example ever from what I was experiencing. The time my Progressed Moon was in Scorpio was about deep transformation with my divorce, and Saturn transiting Scorpio at this time too, one of my friends from high school passing away with a significant series of events that led up to my awareness of it, and the painful separation from my daughter (a Pluto theme of Persephone separated from Demeter) along with paths of healing I would encounter along the way. Seeing, experiencing and feeling the shift of the progressed moon from Scorpio into Sagittarius was a light bulb going off for me on the chapters of life we live and how the cosmos unfold us in our experience. Saturn transiting Scorpio was the difficult journey of the process to recover myself and the process of letting go of what I had before my divorce, but even more important it was my transformation on the deepest level of my self more than ever before that I could not fully comprehend until now.
Looking back, by being laid off from the college I was given money that I did not anticipate which helped me get back into my home I'd purchased at the beginning of my divorce process in November of 2010. I'd managed to live in it for one year (to Oct 2011) before I had to rent it due to loss of employment in March 2011. I moved into a guest bedroom (Oct-April 2012) of my brother who had purchased a home in Richland. I had in the summer of 2011 my brother and his wife and two teenagers in my home as their home was in the closing process that did not close when they thought. From June to end of August 2011 I shared my home with them, which was helpful. In turn they rented me their guest bedroom when I was unable to get work right away. I finally managed to get work January 2012 doing recruiting on a contract to Nike, working remote. In April 2012 we had a falling out from emotional upsets we both experienced during this time and from childhood trauma. Issues of wounds of the past that bubbled to the surface and are yet to be fully resolved. It would be months before I recognized a projection that I had withdrawn at this time, which was quite significant. Healing these wounds would be an ongoing process and I accepted that truth.
I managed to rent an apartment from the contract job I had (Jan-March 2012), needless to say Saturn in Libra had it's awakening moments too. Saturn in Scorpio went in deeper, to the emotions, the unconscious patterns and wounds that needed attention and care. As my progressed moon moved from Scorpio to Sagittarius, things that seemed impossible started to move in a direction of yes, this is possible and hope turned into a real life yes this is the way. Life became my classroom for understanding the HOW a theme of life was "turned on" as the progressed moon changed signs. It also showed me Saturn's symbolic restrictive nature on the progressed and transit levels. I could not get things to move as I had done so many times before in my life by sheer will, but also symbolic Saturn was the one who was my "stay the course" "do the work" "be responsible" to get through the depths too (natally I have Saturn conjunct the moon in Taurus 1 and 2 degrees). By the end of March 2014 I was moving with the money of my severance pay back to my home. My daughter was very happy to see us return to our home. She beamed to be back in her room with lovely light from her south facing window. We celebrated the small step and hoped for the next step of a job that would support me being home completely.  It seemed very probable with the moving back to my home.
Within a week or so moving back to my home, I got a call from a long time friend and recruiting colleague. She said the firm she was with needed another technical recruiter (working remotely) and if I was interested. I nearly fell over with joy. Yes indeed I was interested!!!   I interviewed for the job the same week my sister Joy was giving birth to her daughter, which I got to be present for while working in Portland. It was an amazing moment!  I got the job, started May 5th, and returned to a wage I was used to earning that would enable me to live at home comfortably. With my new job income and training I would be in Seattle to attend the NORWAC 2014 (their 30 year anniversary, the Saturn return of the conference birth) just a few weeks later over the Memorial Holiday weekend, making one of my dreams a reality to attend.
I am lucky to have observed these experiences within the context of astrology. I got to understand "shifting energy" knowing what to look for in my cycles of life in my progressions and transits during this time. I am grateful I "survived" my hellish commutes to Portland and Richland, but even more grateful I got to know through depths of experience what was needed in the chapter of Saturn through Scorpio transits and progressed moon. Less than a month of being home I met my new love, Peter. And my world changed even more with his presence in my life. When Saturn moved back into Scorpio at the beginning of the summer 2015, Peter and I flew to Italy on vacation, one more dream becoming reality. We'd been together for about a year (meeting May 2014).  I did not anticipate the new found love, but was happy to receive it into my life after such a deep journey in the years prior. Love had returned too, with a new awareness of how far I'd come after my losses. It felt like a whole new world for me was bursting life like flowers in spring. Maybe the transiting North Node traveling over my Descendant when we fell in love in July 2014 is just one more synchroncity with the cosmos.
Life has changed dramatically since Saturn entered Scorpio. I can say it will take you deep and unfold you in ways you might fight all the way down into the depths.  The process challenged me to my very depths emotionally, mentally and spiritually. I understand the process, a bit, from having the astrology as a guide through it. It is easier "slightly" to endure when I KNOW there are shifts in the themes of life, where I can see the light at the end of the tunnel. As Saturn enters Sagittarius, the sign of my natal Sun and Venus I'll be learning even more about my unfolding life and what the cosmos highlights for me in the turning of the wheel, "as above so below, so below as above". Reflecting for a moment I see even more what I'm grateful for right now. ~ Sarrah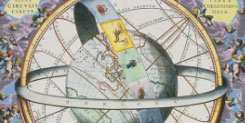 Ordering a Chart Consultation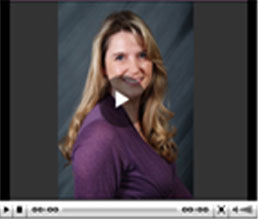 CURRENT MOON PHASE
First Quarter Moon
The moon is currently in Capricorn
The moon is 7 days old
Distance: 59 earth radii
Ecliptic latitude: 0 degrees
Ecliptic longitude: 276 degrees