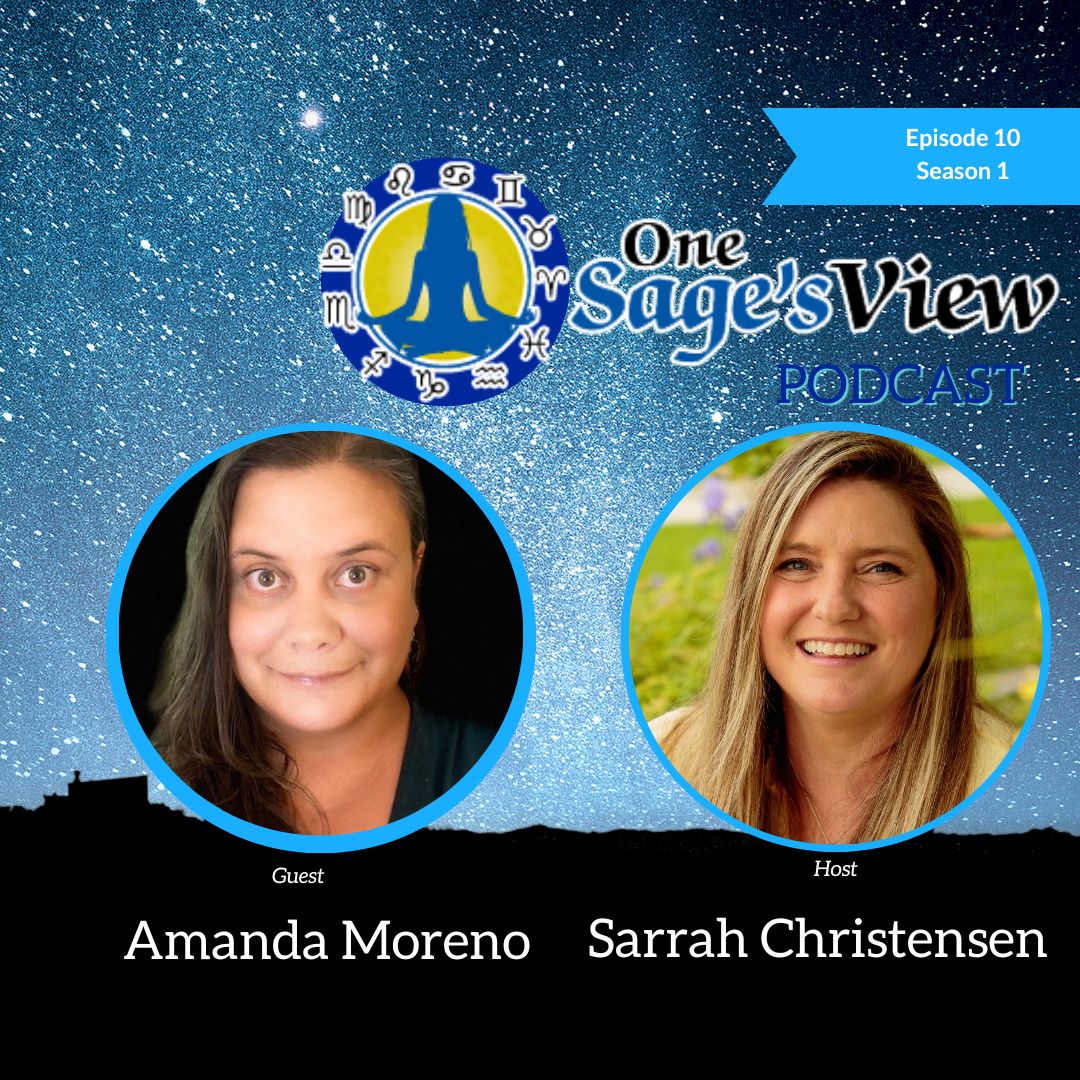 Episode 10 of the One Sage's View Podcast is up!  My guest Amanda Moreno guides us on a conversation about Moon and Uranus related to Ancestral Healing.  This is a subject I'm really interested in as I continue exploring the deep ripples of family wounds through the tool of astrology that I have become more aware of over the past few years.  I was attracted to listen to Amanda's lecture presentation at the Northwest Astrological Conference in Seattle this past May and knew I had to invite her to be a guest on the show. I think some of the deeper ingrained conditioning from our family experiences can take the longest to create or navigate through a breakthrough to break a pattern that is holding us from a new level of insight into our true authentic voice.
I hope you take time to listen to the show, you can at my YouTube channel or on Spotify for podcasts. If you want to leave comments, the YouTube channel is the best platform.  Thank you again and I look forward to any comments on what you think about this subject.
Episode 10 was recorded July 14, 2023, with Astrologer Amanda Moreno. 
Thank you for listening!