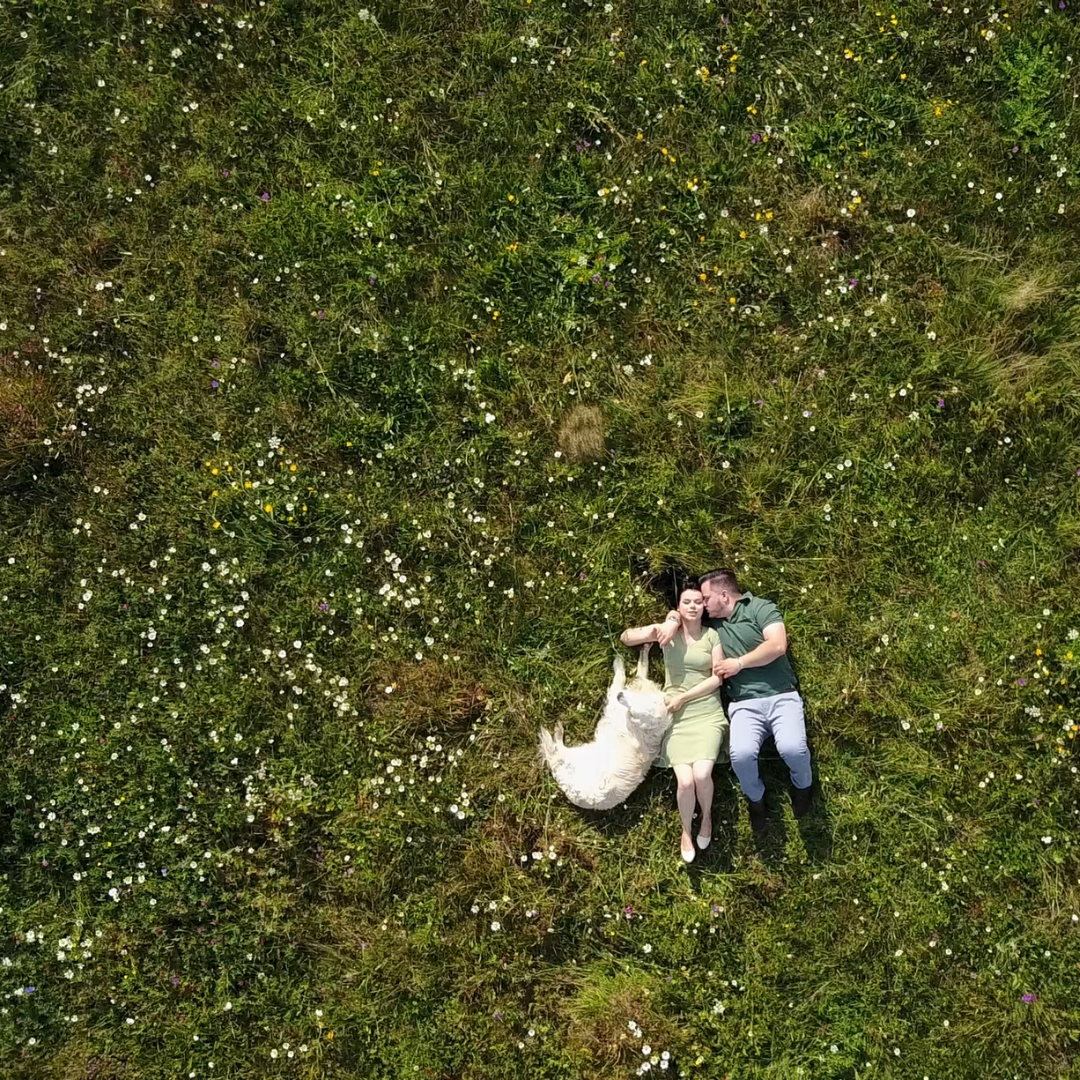 On Monday, September 6, 2021, at 5:52 pm PDT, we start a new lunar month in the feminine sign of Virgo. This new moon in Virgo has a variety of aspects that will play out through this cycle. The mutable sign of Virgo indicates also that we are in flux, in between one season and the next.  I think that is also a good theme for what we are collectively experiencing as well, something that is in flux.  We do not know exactly how things will settle down, we have been in this reality for quite some time too, so it is understandable to fluctuate between being alright and not in any given moment too. 
The sign of Virgo is where we wrestle with skills, perfection, discernment, judgment, and truth — but the truth here is more about the finite world rather than the subject of religion or philosophy.  Consider the importance of truth in the course of your daily routine.  How often does the truth of the finite world (material world) shape your decisions?  This is a theme for this month to consider.  Have you ever had a theme or the idea of something emerge more than once in synchronicity highlighted because the turn of events has placed within your view this theme repeatedly?  This happened to me today (Saturday as I began writing this). 
A few days ago I pulled a few books looking for something to read from my bookshelf. I pulled out the book I've owned for a long time, the title Truth, by Harry G Frankfurt.  I read a few pages and knew I wanted to buy the book that came before it he wrote called Bullshit.  But I am enjoying this uniquely thought-provoking book.  Then today as I was surfing through movie trailers I was interested to see this one that will be coming out in October to theaters this year, and once again the theme of truth was incredibly powerful within it. The Last Duel, a movie created from the book of the same name by Eric Jager. (The event December 29, 1386, Julian calendar.)  Please take a moment to watch the trailer of this movie in a new tab then continue reading. I love movies and especially period pieces, this one of medieval France around a betrayal and a woman caught in the middle and also how the law would "settle the matter", it looks rather good for a story, though based on a real incident but it seems there are details that question the legitimacy of the actual event for how much was real.  Is that not interesting that it is noted as "based on real events" yet there seems to be only about 65% that is factual. These are stories that are shaped for entertainment, but at some point in time, this was a life or death matter.  What an interesting movie trailer to land in my view as I write this new moon newsletter. The theme is right on target of what we are dealing with now every day as individuals are figuring out for themselves what is true and not and sometimes it is a matter of life or death. Overall, it is an unsettling point in our lives and presently is still growing.  
https://www.youtube.com/watch?v=mgygUwPJvYk 
What's interesting is not only the importance of truth itself but also like the book I'm reading goes into depth on is the importance of the value of truth.  I have never lived through a period of time that I can recall where this is more important than it is right now, and yet it eludes us.  When the value of truth eludes a significant number of souls, it is unattainable for all of us, because there is not a way to experience beauty without truth for the whole. 
Truth from the lens of astrology is right in front of our eyes. The timeless truth in the archetypal symbolism is available for us to understand, as above so below, so below as above, it is available for everyone if they desire to look and observe. The truth from the lens of astrology is that we are in a period of time where illusions are incredibly powerful, so the truth is harder to see. But if there is anything I've learned from astrological studies, the truth will always be revealed.  Planetary transits involving Pluto are when they are revealed.  Within the community of astrologers, there are the same divisive arguments on what is real right now, we as a community are no different than what is happening in the world of those who do not study or explore the value of astrology. I observe it nearly every day online in various groups. We are now in a society that is extremely polarized. That is the truth of the moment. However, we all have power in our present moment. So we may exist in our power acknowledging that truth in our experience.  It is part of our evolution, the breaking down before we can move forward in our healing process. We collectively are in the fog because of cause and effect for what we have created for ourselves, but astrology also helps us see the larger cycles of our experience, the symbolism clearly states, "we're in a fog".  The quality of time is dissolution (Neptune in Pisces). Patience and faith are perhaps key virtues to hold right now because we must wait for the fog to lift, and just as important hold faith that we will have a new vision of the horizon soon. And remember that vision will come from within us! 
Neptune is a planet in our solar system that co-rules Pisces (spirituality), which is opposite the sign of Virgo.  These two signs square Gemini (facts) and Sagittarius (higher learning/religion), which the lunar nodes of the moon are presently transiting the last few degrees (5 degrees 40 minutes) before they ingress into Scorpio/Taurus.  The theme picks up more on the dynamic of mutable energy and unstable ground at this new moon.  
However, soon the lunar nodes will ingress into fixed signs and that will be where the dynamic really changes and energy and life themes are playing out through life (Taurus) and death (Scorpio) themes but in a fixed state. The mutable influences will have settled into a rhythm, more fixed in its nature.  The unknowable power of Uranus within the middle of Taurus will be where energy will break through unexpectedly as if Spirit were immediately moving in earthly forms.  
Life is challenging but there are places to explore and open our awareness to enable easier flow.  This new moon in Virgo has a beneficial supporting trine of Venus in Libra and Jupiter in Aquarius.  Our relating with others is open, but there are challenges to consider. Jupiter is retrograde continuing its path for another few degrees through the next few months before it stations directly in Aquarius on October 18th.
   "I am certain of nothing but the holiness of the Heart's affections and the truth of the imagination.
What imagination seizes as Beauty must be truth." –  poet John Keats 
Even with the trine between these two planets for good fortune, growth, and loving, Venus is in a square with Pluto. Venus square Pluto in Capricorn likely has been challenging for many this past week and is still being experienced. Pluto is the transformation happening that may reveal the truth or what's been hidden in relationships.  In the bigger picture, it is through our closest relationships that we transform, it is the way we relate that is evolving — we have choices to make if we really want to BE more conscious. Such an incredible feat when some truth of our experience hasn't been opened and acknowledged by the whole (whatever your whole is).
If you lack a guidepost or a lighthouse in the present fog — simply ask for one that will reveal through synchronicity. Life reveals a piece of truth to us through the experience of synchronicity. There are ways to know what direction to take. Pluto stations direct on October 6th at 24 degrees 18 minutes.  An emphasis on cardinal Capricorn energy when Pluto goes direct. We are near the Pluto return for the USA (27 degrees Capricorn 32 minutes) that is exact February 22, 2022. What we collectively understand as our values are in transformation. Sometimes the truth hurts, but in order to go forward into a new version of our values, we have to acknowledge what we have been and what we are at present. The USA Pluto return also has a strong Neptune opposite Neptune with the planets in transit which will be absolutely part of the dissolution of beliefs (the Neptune in 9th house), the question is which ones?  The USA's moon is 27 Aquarius, a Saturn and Uranus ruled sign by modern astrologers, which is important because it can help us understand ourselves in the collective soup as a nation undergoing change. When our values are transformed, what will the voice (3rd house Aquarius Moon = the people, aka We the People) have to SAY?  Keep in mind that our moon as a nation in this chart also has conjunction with Pallas at 26 Aquarius, the asteroid of wisdom, intuition, defense, the arts, and justice.  Pallas symbolizes our collective strength in creating a strategy and using wisdom. When I consider this one piece of the chart of the origins of the United States of America I consider it the strength of the people. Pallas is so important in the nuance of the identity of the people of the USA. Our essence (the sun) in Cancer is protective, although we have had many shadow experiences where we were the protective mother overstepped her boundaries. We can acknowledge that as we heal.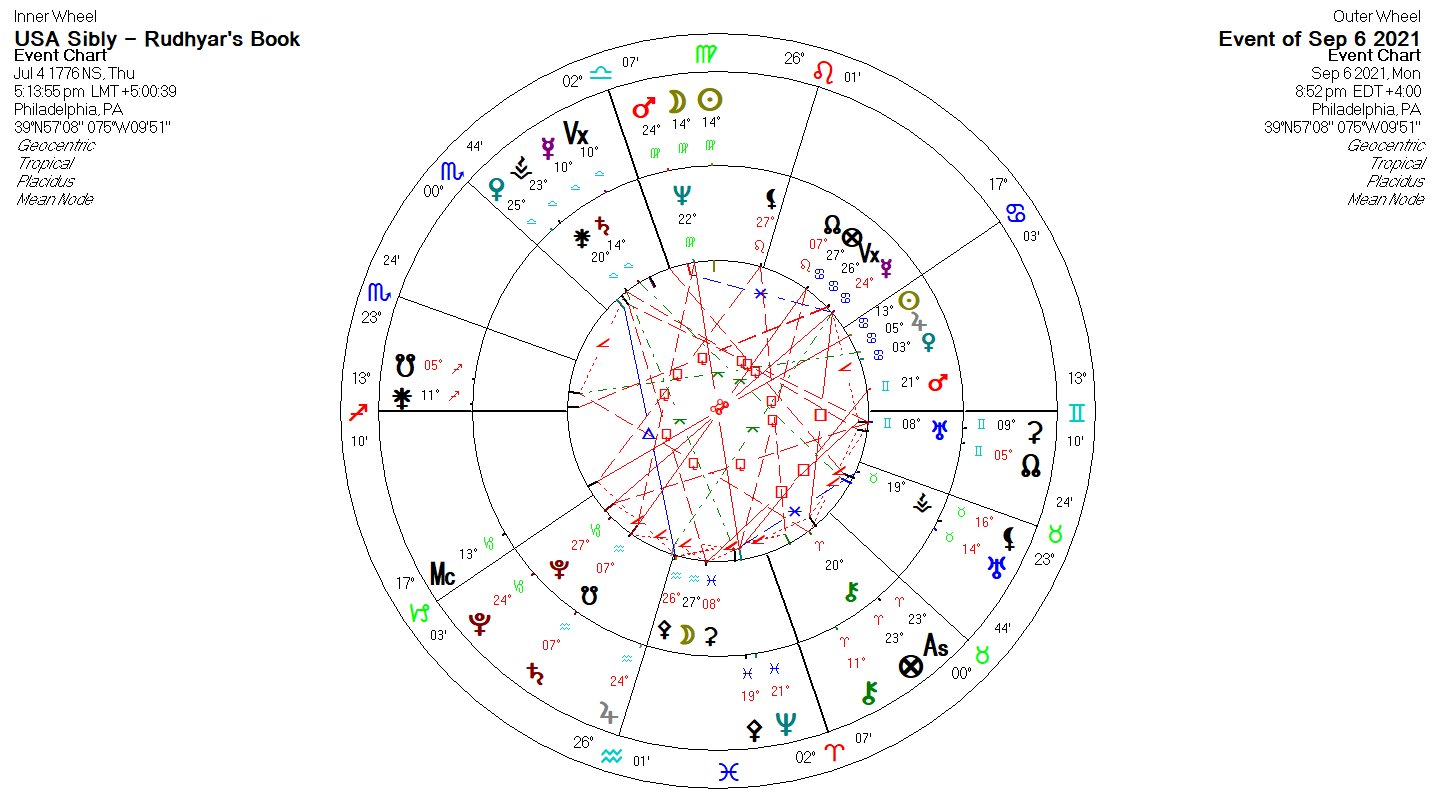 Mars in Virgo at 24 degrees is opposite Neptune in Pisces at 21 degrees. This aspect is separating but important as it sets the tone for this new month. Taking action waivers, as Neptune is a powerful distraction from what is the right direction. Mars in Virgo acts out our quest for precision, or perfection yet it can become confused easily with this combination. Mars is free will, but in this opposition free will is questionable.  Mars in the shadow of Virgo is critical. Oppositions are often visible as this or that scenario, so we may understand this as bouncing between having the energy and not, or knowing the right action and then an error still occurs because of maybe one missed a number or missed a letter in the directions provided. But, another way to consider it or be at ease with this kind of energy is where does it take you?  What did you see or experience that was not part of the plan? We can get to an understanding or clarity sometimes by taking the unexpected path. I know I have experienced that scenario, especially when the bigger picture of life is confusing. The most beautiful movie illustrates a poet (Pisces) working words into sublime perfection. You may enjoy a movie titled Bright Star that shares the story between poet John Keats and his love and muse Fanny Brawne if you enjoy such cinema on historical figures. I thought it was beautiful and sobering because our reality our human experience is both.
Mercury in Libra will be stationing retrograde at 25 degrees 28 minutes of Libra on September 27th. Mercury will be retrograde from September 27th through October 18th, when it stations direct again at 10 degrees Libra 9 minutes. Another period of time that asks us to pause, take note, and reflect.  We will come to a new understanding at the end of that cycle on some relationship or matter where we are perhaps required to communicate with great diplomacy to maintain an important relationship.  It is wise to consider whatever you are experiencing and take time to deeply reflect on your own values in the relationship, what you truly need and desire — or what the other person needs and desires, and how you can move toward that vision.
Chiron in Aries is opposite Mercury at this new moon in Virgo, so this month includes this dynamic of energy that is playing out from balancing our relating and communications with the wound of being human and acknowledging our "right to exist" and what the authentic storylines are for each of us that have something in our wiring that we feel or we think we do not have the right to stand up for ourselves. The truth is, each individual has that right and each voice is unique and special.  The Chiron Aries wound has to stand up to conflict that allows for the individual to acknowledge they have a right to LIVE.  It is a challenge because whomever they are in conflict within their life is often learning the other side of the situation, humility. It is not easy for either — both are learning something important for their soul, but often neither knows it — sometimes one has figured that out and attempts to balance the situation, still holding firm to act with integrity, without abrasive conflict.  It doesn't always go the peaceful way of peaceful resolution. The wounded often get re-wounded. So around it goes again. It is easy to see this in our collective news stories. 
Saturn in Aquarius is at 7 degrees 48 minutes retrograde. Saturn stations direct on October 11th at 6 degrees 52 minutes.  When Saturn stations direct we observe the beginnings of a turning point. For many, it may be related to the masking and social distancing requirements.  Because children are back in school full-time it may be that we experience another change of what that model looks like for us collectively.  New decisions will be made.  It can be disruptive for people, considering the wide square with Uranus.  
Ceres, an important dwarf planet, is conjunct with the North Node in Gemini.  Astrologer Nyssa Grazda wrote, In Gemini, Ceres offers safety in contact and cognizance. Hearing others' experiences helps us to develop empathy. We are all processing at different speeds. Ceres in Gemini makes us aware that people are not statistics, and their stories mean something. It is when we really listen to each others' experiences and value them that we will heal.  Because the truth of who we are is a collection of our stories and all of them being heard and acknowledged. It is only then when we are heard and our stories validated by another's heartfelt acknowledgment that we can see their beauty and thus our own beauty. May this new moon in Virgo we all have humility for our role in the grand stage of life on earth and the evolutionary process which presently includes our collective deconditioning of what has not served us or the collective humanity.  Namaste. Bless this moment. 
'Beauty is truth, truth beauty' – that is all / Ye know on earth, and all ye need to know"
– John Keats from Ode on a Grecian Urn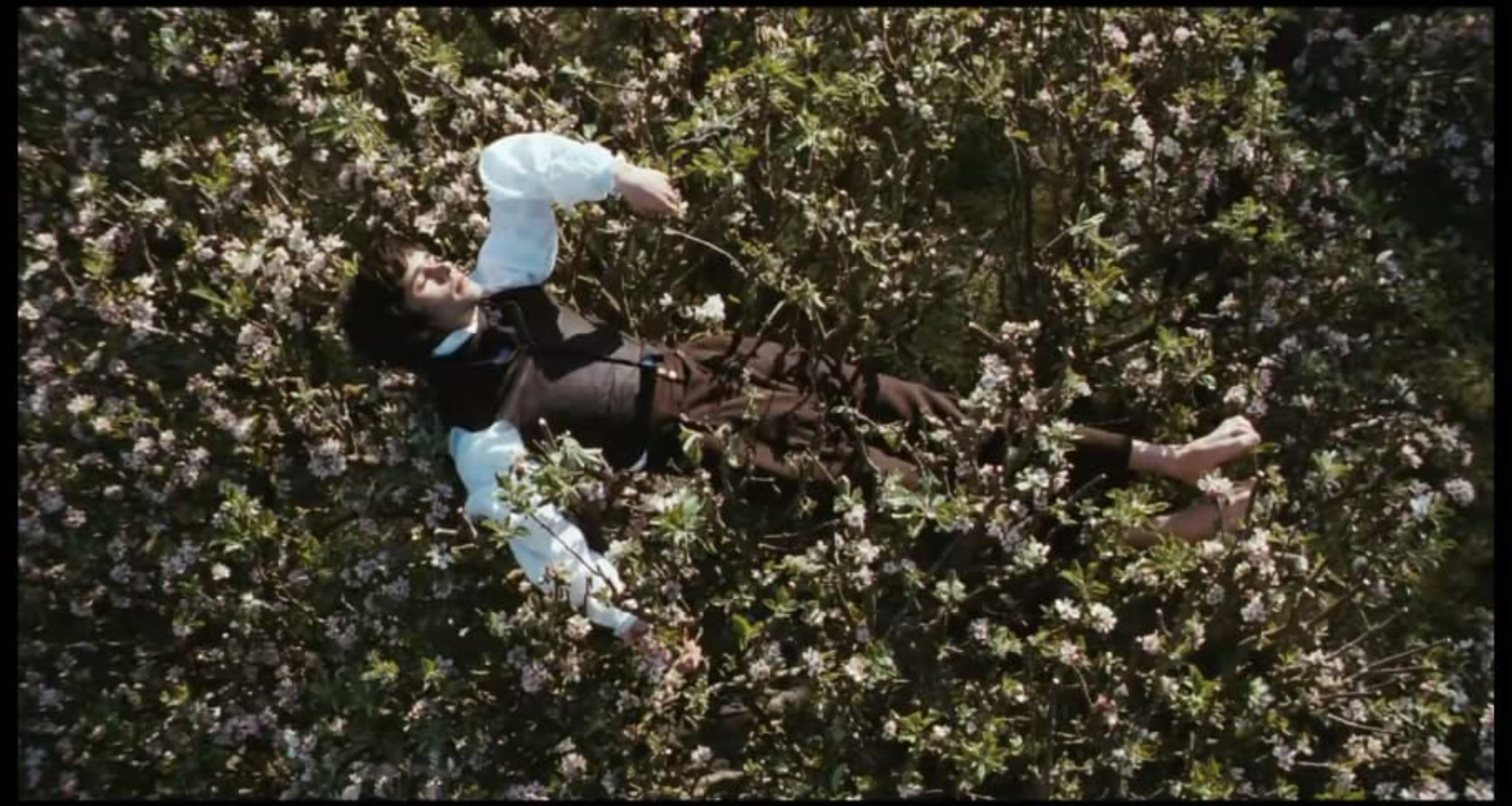 Image credit: Bright Star (2009) movie actor Ben Whishaw as poet John Keats.