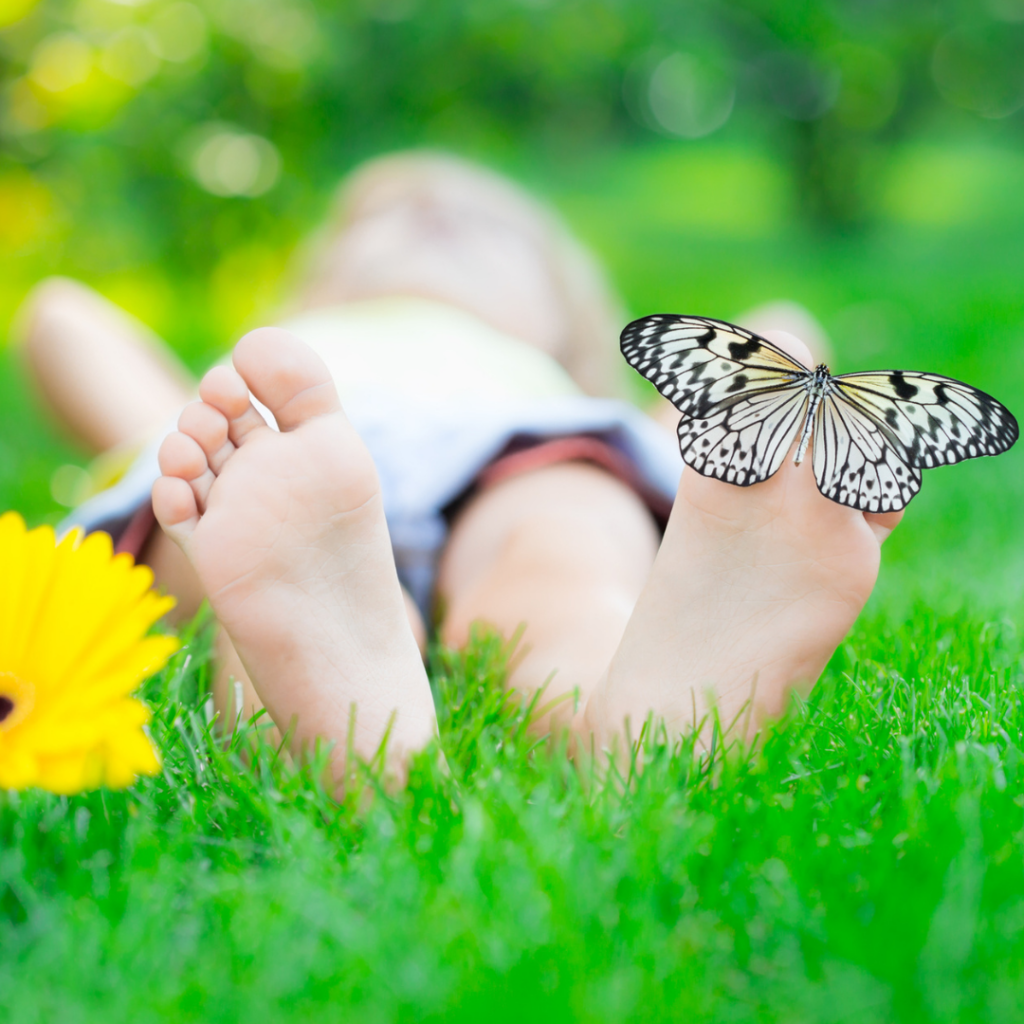 Friday, May 19, 2023, we start a new lunar month with the moon in Taurus, at 8:53 am PDT. This new moon may beckon us to slow down and smell the roses, but there is one thing to consider, Venus in Cancer is the ruling planet of Taurus (and Libra) and at this new moon in Taurus Venus is out of bounds (beyond the ecliptic of the path of the sun).  This Venus is on the wild side, which for a Venus in Cancer may be a bit challenging to grasp.  
The sun and moon starting a new cycle in the fixed sign Taurus stabilize energy, a calmness may inspire us to slow us down, even more, exaggerated with Jupiter now in Taurus as well as of May 16th.  Venus out of bounds in Cancer is in the 12th house at this new moon and about 45 degrees away (a semi-square).  So there is tension with the new moon, from Venus's point of view.  The moon is well highlighted as the ruling planet of the chart of this lunation with the cardinal sign of Cancer rising.  The desire to be tuned into the senses may be a solo pursuit, a desire to be connected within the emotional body and in a place where the physical environment supports the emotional body too.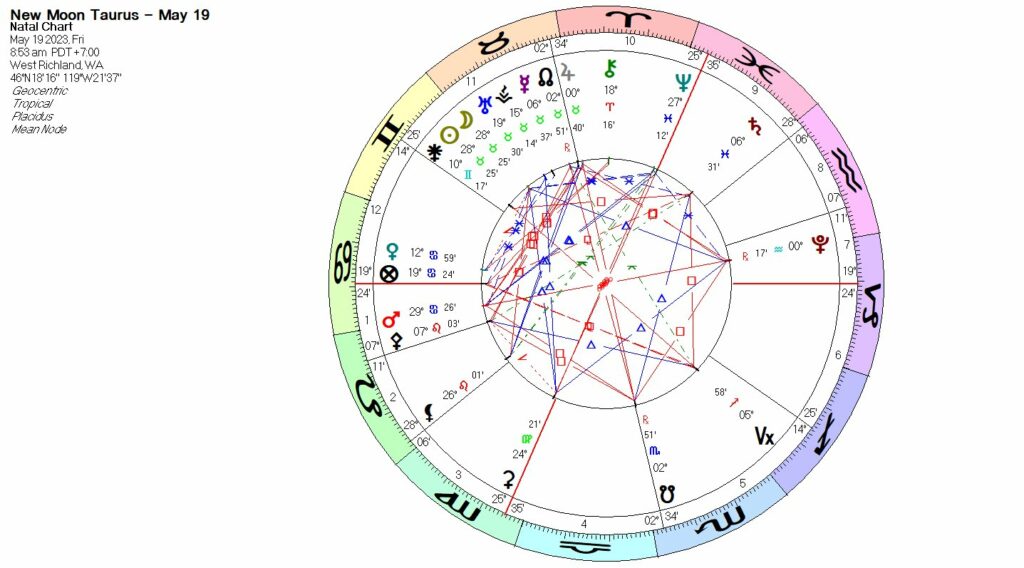 Perhaps our wild need for nurturing from Gaia is opened in our hearts and only satisfied with our feet on the earth, or given the right space our full body staring up into the heavens with a smile.  Life goes fast sometimes it is up to us to give ourselves our joyful connections with mother nature, that which replenishes us from the inside out.  Remember being a kid and spending most of your sunny days barefoot?  I was almost always barefoot during the summer as a little girl.  Though I did get the occasional bee sting or say ouch dozen times crossing over the gravel driveway to get to the big garden, that was my usual.  My mom used to tell me often how dirty my feet and ankles were, I still laugh when I recall those memories. If it was not the night for my bath I usually had to wash my feet every night.  How is that for a ritual as a kid, and with Mars in Pisces?  I still, get a good chuckle with that memory of my childhood.
Perhaps you still wander outside barefoot whenever possible.  It is healthy and reduces our stress and helps increase our serotonin. Just watch out for the bees.  Uranus in Taurus at 19 degrees is about 9 degrees of separation from this new moon in Taurus.  It is still actively deconditioning some things that have been habitual or the surprise of something new into our experience that disrupts a pattern of something that feels comfortable too.  We do not always know when or what Uranus is opening and revealing for us in this 3-D experience in matter. Some patterns are stuck within our perception lens and for us to grow requires having the old lens removed simply so we can see from another perspective.  
If you look at Uranus in Taurus transits over the past five years what has this outer planet touched with this energy and has it been disrupting your patterns around what you value? Astrology is an excellent tool for evaluating where you have been to where you are now and then how you may emerge in future perspectives given the patterns.  Astrology helps you see when the disruption is approaching, and that is powerful to know and helps us surrender the old self for what is emerging. On May 15, 2018, Uranus entered Taurus, and Uranus will enter Gemini on July 7, 2025. A good exercise is to reflect and understand our growth over periods of time based on the Uranus we look at what breakthroughs or breakdowns we have created or navigated and figure out what we still are doing to change the direction of our dreams. This includes taking inventory of what we had control over in our time versus what we had to navigate that was not within our control.  It is always a good reflective exercise to do especially with knowing that Uranus has about two more years of transits in Taurus, time still to create a breakthrough on an old pattern.
Mars at the critical degree (29 degrees) of Cancer is trine to Neptune in Pisces.  Mars is also applying to a grand fixed square with Jupiter in Taurus, the North Node in Taurus, and South Node in Scorpio, and Pluto in Aquarius.  So while this new moon in Taurus may inspire us to move towards serenity, there are challenges within that we are forced to consider.  What is the boulder in your path?  And how do you perceive the way through even with the presenting obstacles? Do you have the courage to take action? Mars is sextile the new moon which will activate Mars in Cancer themes, which is often our security and safekeeping of those we love.  Using our free will to create what we need to be secure and to support our desire to nurture our loved ones. 
We may not always have the answers in any given moment, but there are ways to discover the broad perspective that helps us navigate our lives. This new moon has embedded in the potentials some karmic waves with the lunar nodes.  Mars activates the lunar nodes even more as it enters Leo May 20th applying to the opposition with Pluto which increases the intensity especially bold opposition with power as we move towards the first quarter square of this new lunation.  As the Moon builds toward the full moon on June 3rd in Sagittarius we have the opportunity, if we chose, to activate change for ourselves that leads us toward the future we envision. What is your vision and what are the potential obstacles that prevent you from starting? 
Saturn in Pisces supports our creative containers, it only asks that we show our devotion and discipline to show up.  We may feel the need to control the way our passions emerge, but when we open ourselves to spontaneous flow delightful creations we never imagined surface. Sometimes if we simply had the intention to surrender to a creative moment whatever materializes may be exactly what our souls needed to awaken something within us to experience and behold. If you are a gardener do you create your garden with controlled zones or allow some places and plants to surprise your eyes over the season?  Or maybe you are a gardener that has a little of both. Saturn in a trine aspect with Venus in Cancer flows with purpose and some direction. From the art of cuisine, the artistic wonderment we identify in paintings, to the sensuality and curves of an exquisite sculpture to the compositions of complex music that feeds our soul there are a multitude of ways to feed our five earthly senses. Which ones call to you to act upon them?  What beckons adoration with your sight, your sense of smell, your taste, your hearing, or even your touch? Fill up your sense reservoirs that have long been low.  
May this lunar month you find peace through purposeful actions to create the space for calm and soaking up the beauty around you.  If challenges present over the next couple of weeks find the fortitude to work through them and find new solutions to overcome them.  Habits are part of living our lives in ritual and routine, take inventory of what supports your peace and give yourself more of it. Namaste. Bless this moment.