New Moon in Pisces: February 23, 2020 – Synchronicity with Divine Messages
New Moon in Pisces, Sunday, February 23, 2020
Every month as the Moon and Sun reunite, we get new growth opportunities.  This month the new moon is flowing with an abundance of Piscean energy with Sun, Moon, Mercury and Neptune. This new moon occurs at 4 degrees 28 minutes of Pisces.  Mercury will be moving further into the Sun as well and will conjunct the moon on February 23rd at 4:38 pm PDT and the Sun on February 25th at 5:47 pm PST certain to offer us dreams that whisper messages to us with the softness and subtly of a pebble's ripple.  An interesting few aspects are the Mars conjunct the south node and applying, and opposite the north node in Cancer and Uranus trine Mars and the south node in Capricorn and the midpoint of that is this new moon and Sun, so two distinct sextiles of energy. One sextile is Mars and the south node with the moon and sun in Pisces. The second is the moon and Sun sextile to Uranus.  The sextile is an aspect where two different elements are able to see each other and communicate. The sextile really communicates pathways for growth between the two energies.  This may be a unique month in learning something new from a new perspective.  With the Piscean energy overflowing, we may have this new perception from our imaginative-creative mind or perhaps it comes to us in the images and symbols of a dream.  Sometimes our friends or a stranger help us see something in a new light we otherwise would never have seen. Venus in Aries is square to Jupiter in Capricorn. Venus in Aries will act on free will and assertively go towards the goal or the desired outcome of connection.  It can be met with some resistance at first.  Mars square to Chiron is a reminder of our need to stand up for ourselves and acknowledge what and who we are without apology, especially for those who have been challenged throughout life to speak up for themselves.  Some may abuse this energy and forget to act with humility with others while in a relationship of service for something they genuinely care.
Synchronicity is something anyone on the path of awakening will have come to know and most have one or many unique experiences that synchronicity help communicate something unique and beyond the logical mind.  This month take note.  Messages we get through synchronicity without a doubt have the impact of stopping us in our tracks and taking notice.  While Mercury is in Pisces and retrograde, we have this symbolic universal messaging language emphasized.  If you have recently experienced synchronicity what was it?  And what did it help you realize at that moment?   I consider the messages of synchronicity as if they were delivered by our guardian angel or one of our guides, it is unmistakable and pulls us into awareness of the realm of the unseen which has such a powerful presence when we are open. For the past decade since I first came into astrology I have had so many synchronicities that it would fill a book, indeed I am writing, but one I will share here that was so profound that it really left me gasping in a bit of disbelief but it was undoubtedly a beacon for me.
October 31, 2009, I had taken my daughter Sydney to the Disney on Ice show.  She had turned three years old and was really into some Disney characters at that time. It was an earlier show in the day since she was such a youngster.  I had my smartphone with me and took a bunch of photos but really didn't look at them during the show.  We had seats at the very top of the facility where the show was taking place, some people call the cheap seats the "nosebleed" seats.  Nonetheless we had a fantastic time watching the performance.  It was a really fun and entertaining event, and Sydney and her friend had dressed up in their Disney characters.  Sydney was dressed as Snow White and her pre-school friend was dressed up as Belle from Beauty and the Beast.  Three years old and adorable in their outfits.  The next day Sydney came down with a fever.  That night we got a prescription and headed across town to the all-night pharmacy to pick it up. While Sydney's Dad was getting the prescription, I was in the truck with Sydney waiting.  While waiting I scrolled through my photos of the Disney on Ice event that we had attended the day prior.  Being in the cheap seats of course hard to get much of a photo but it was nice to remember the event.  While scrolling I came upon a photo that was quite surprising.  I looked closer and it was a photo that was slightly blurred but clearly in the middle of the photo was an image of a light being.  I looked closer and I blinked my eyes and it was unmistakable to me. I felt a warmth come over me as if I was experiencing something of a feeling of love.  I wondered if this light being was an angel for me or for my daughter Sydney.  I had been wondering about angels for over a year at the time, but this was a huge experience considering what I captured in the photo on my phone. When Sydney's Dad came out I showed him the photo but he didn't register the image the same way I did.  I knew it was special and it was special for me and intended for me.  Sydney was very sick with the flu and then I became sick with flu in caring for her that week.  It was really a tough one for all of us. Sydney's dad did not get sick, but his temperament is really challenged when anyone falls ill. So navigating his emotional frustrations were hard anytime Sydney fell ill, even greater if I also became ill.  I felt very concerned with her weak little body draped in my arms that first night of her fever.  In time she recovered, and I eventually went back to work.  I showed the light being image to a very close friend I had at work and in looking at the time stamp for the image I realized it was more unique than I first realized.  The time stamp of the photo was 11:11 am for October 31st.  This angelic image was a sign for me and became a beacon of light that I wasn't alone.  I did not know it at the time but I was on the precipice of the end of my marriage and I was about to tip over into experiences that became my awakening to something bigger we are all connected to as souls.  Too many events to put into a short article but this moment of the light being photo with the time stamp at 11:11 was really a godsend for me as I reflected on it in the darkest hours of my marriage and life as I knew it crumbled as another life was to open. I am an astrologer today because I asked big questions of the universe and I was willing to receive an answer and work through many dark experiences and traumas with help in order to do this work. The angel being photo was a catalyst. In reflection, I realize that I didn't know what to believe at first, even though I was a believer in angels and messengers of spirit.  The synchronicities of the light being, the time-stamp of the photo and when it happened in my life helped me open my heart and mind to something that my logical mind wasn't immediately able to grasp.  I continue to receive amazing synchronicities, but that one was one of the most significant in how it showed up for me and became even more important to me as I navigated through the dark period of my divorce.
It may be this month has a unique message for your own breakthrough.  Perhaps you have been struggling with something and have asked the universe for a sign to help you and guide you along the path that is true for your authentic being.  Mercury and Neptune are one way such a message may come and even Mars and Uranus, both may be experienced quite differently!  However, you may be asking trust that you will be affirmed with a message from your guides.
Mars in Capricorn speaks to your free will and having a plan that will work for you over a period of time.  Uranus says be willing to try something off-beat or innovative that may surprise you, and it has the potential to break new ground.  Saturn rules Capricorn, now at 27 degrees, Pluto at 24 degrees and Jupiter at 18 degrees all bringing us a constant down-to-earth perspective of what is practical right now, and yet spirit invites you to something beyond what we logically think it possible.  Such an exciting contrast!
The new moon in Pisces at 4 degrees 28 minutes is in a trine aspect with the north node, an easier flow to feeling safe, feeling secure in how we are in relation to the outside world. When you have open communication with spirit your intuition is heightened and your comfort in the world expands. Your zone of comfort may expand so much that your capacity to feel at ease in all the world is due to your real and tangible communication with spirit that holds you and guides you in your every day. My prayer for all this month is for you to receive messages from spirit, through synchronicity that reminds you that you are loved and you really are connected to more than what you can see with your two eyes.  May the light shine in your single eye and reveal the beauty and magnificent glory in your life. Namaste. Bless this moment.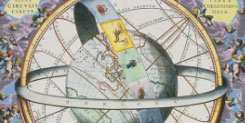 Ordering a Chart Consultation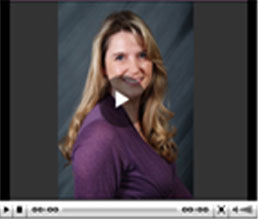 CURRENT MOON PHASE
First Quarter Moon
The moon is currently in Capricorn
The moon is 8 days old
Distance: 60 earth radii
Ecliptic latitude: -1 degrees
Ecliptic longitude: 289 degrees