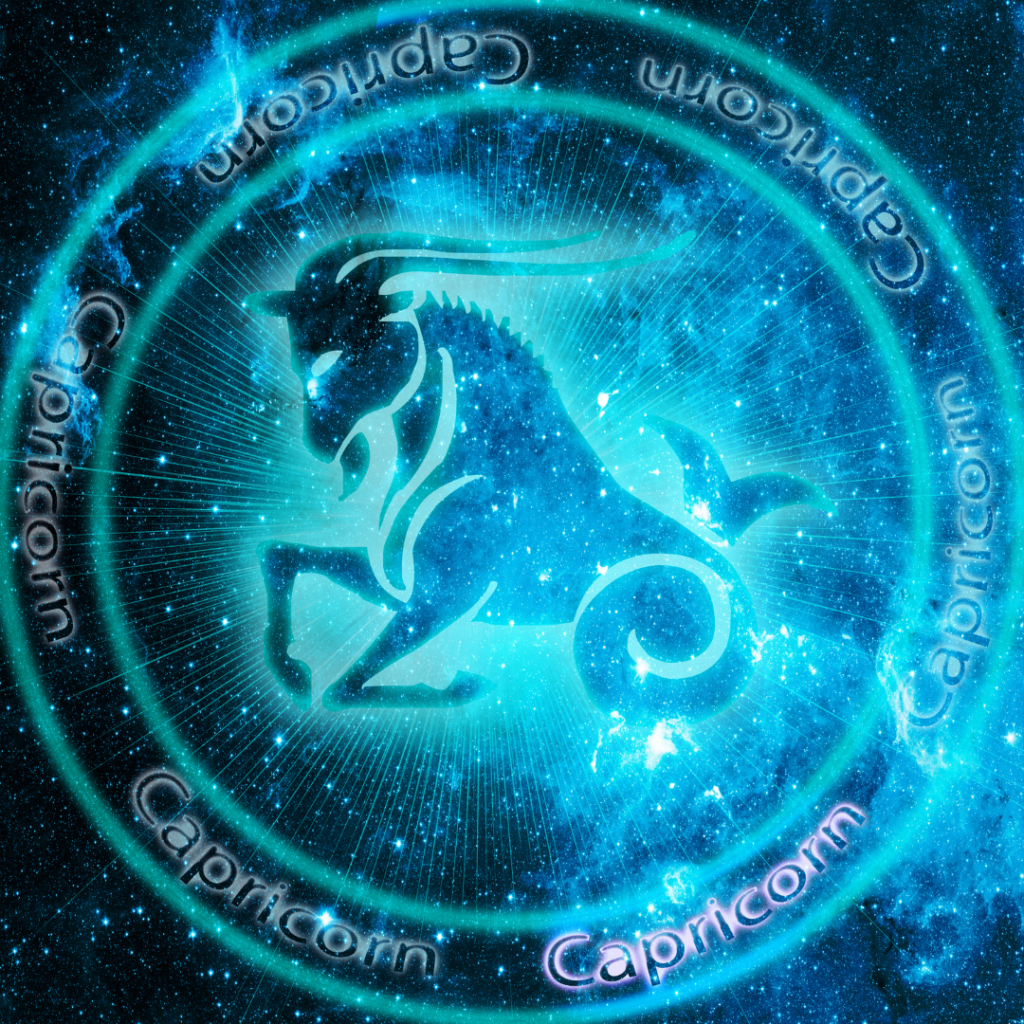 Sunday, we have a New Moon in Capricorn, January 2, 2022, at 10:33 am PST. This new moon has several layers of intensity, with new challenges to either spark your action and courage or give oxygen to your imagination to a new idea that you may feel inspired to add to the milestones you set for yourself in the coming year. Capricorn is a duty-driven sign, it thrives with a roadmap to achievements, having a plan is the zone of comfort. In our material world, Capricorn is the archetype where we see duty, authority, leadership, with goals and milestones to a new level of achievement or status embodied. Capricorn is double-bodied, so in a deeper sense, Capricorn imagery suggests there is a part of that "beingness" being tapped into a well of deep inspiration from the part that is embodied as a fish, from the well of potential that springs forth. Consider this question – how does someone aligned as a Capricorn in this incarnation know what they are striving for or what their mission is? Self-aware Capricorn knowledge is one part, but the other part is the intuition part that taps into the infinite potentials, knowing they are drawing from a well that is deeper than the material world. An incarnation as Capricorn rising or Sun, and even Moon, is driven to build and strive for something and that includes a legacy, something that is here long after they are no longer living. When you close your eyes today, what is stirring for you around responsibilities, achievement, or duties?  This New Moon in Capricorn is one day after our collective rining in a new year, where the new year chart would have a balsamic moon.  Consider the symbolism and the quality of the balsamic moon. You might be curious how that shapes the energy of the new year.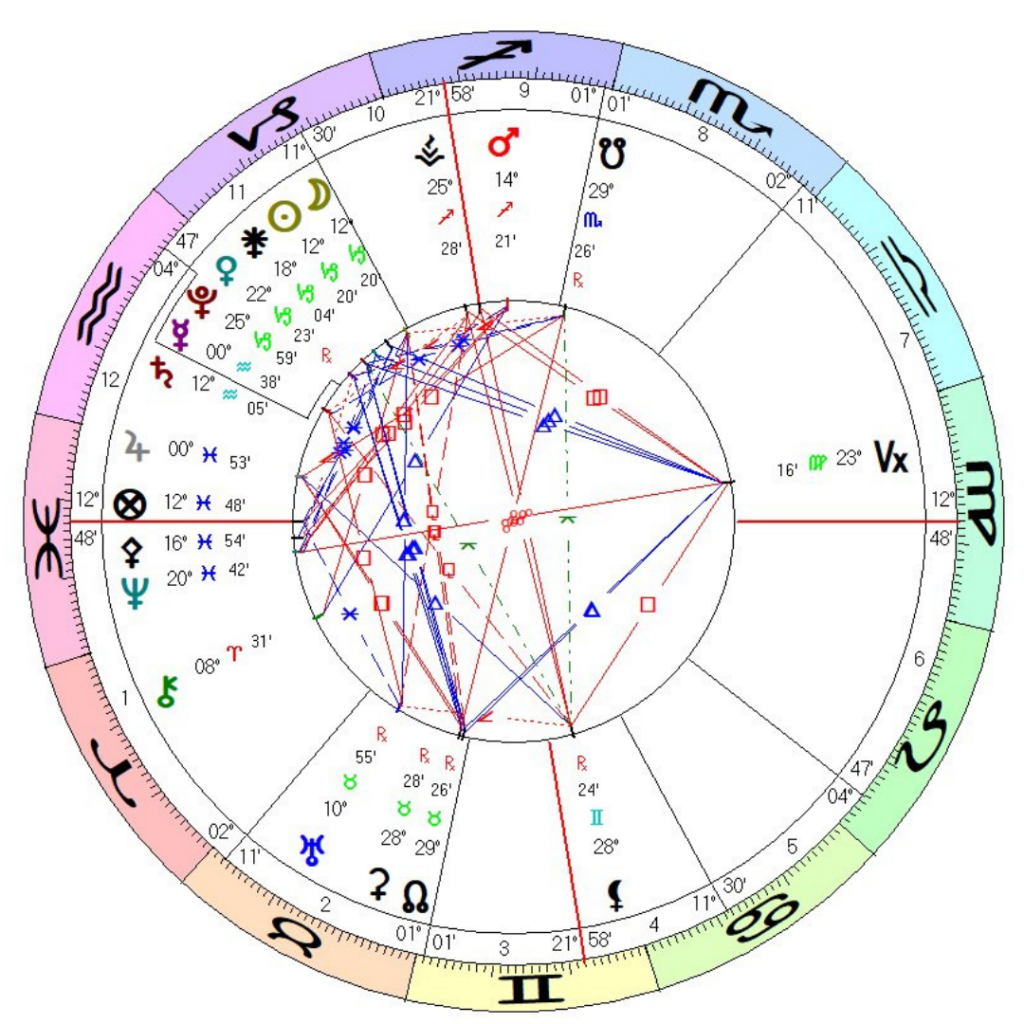 Consider what we all collectively have done or do in setting New Year's resolutions and how that fits quite nicely into the frame of Capricorn. That is both the vision and bringing something into focus to achieve. But the reality is it always requires an enduring discipline, then the reward will be made manifest. Only through discipline (Saturn) and commitment to making it really does make it into reality. Capricorn energy when it is supported builds empires, the tricky balance in the beingness of Capricorn is always the other side, Cancer where one is nurtured and safe and the emotional connection. When out of balance both suffer.
As we can see in the New Moon chart for this moon this month has a lot of energy on the eastern side of the chart. With Pisces rising at the moment of the New Moon, for us on the west coast especially since rising signs are determined by your location. Jupiter and Neptune co-rule Pisces (evolutionary astrology) where collectively this is an opening the boundaries are dissolving. Also with Jupiter and Neptune and no boundaries given the present-day situation we are all collectively moving through this is challenging as more people can be exposed and get sick, but the outcome is not as it was a year or two ago, it is morphing (from the disease and science view it is mutated to a point where we may find it is more widespread, but not deadly as it was). There is the physical world then from the spiritual view there is also an opening.  There is a magnificent opening for connection to the infinite realms.  Ever read Moby Dick?  What is emerging, ready to emerge from the infinite potential? The symbolism is massive and sure to bring another whale-of-a-tale. We may find ourselves awestruck, that is the high side. (Interestingly makes me wonder what images the new telescope will bring back to us from the infinite space). It is not a coincidence that the new telescope includes the name, Webb.  I chuckle at the obvious symbolism when I see it. "Shine bright like a diamond. With the successful deployment of our right sunshield mid-boom, or 'arm,' Webb's sunshield has now taken on its diamond shape in space," mission team members said via Webb's Twitter account Friday night."  What other collective lyric has "Shine bright like a diamond" in it all the mysterious web of connections in our reality, so Virgo-Pisces and Gemini-Sagittarius.
This new moon also has Uranus in Taurus trine the New Moon. This is a time of unexpected shifts that are material "matter-based" with the planets in earth signs. One Taurus is the markets, money currency, and even land and property, assets and so forth can have an unexpected change with Uranus connected by a trine. A trine is an easy flow, but it also means there is nothing to stop a flow either. So flooding is a potential issue if looking at potentials, and unexpected ones (that symbolism is the water element with Jupiter), and then consider markets and potentials of inflation within the symbolism considering currencies and how they are in the world, how things have been supported over the last two years. What is the cost? How is it really measured? Such a nebulous thing really, so there's the Jupiter-Neptune Pisces again in that observation. Uranus in Taurus plays the role of breaking up things unexpectedly, it is the nature of that planetary archetype.
What ways of being or habits might be ready for a dramatic change you might think? However, Uranus is not something any human controls, it is an outer planet and its dynamic is from what some may call the chaos principle, it is likened to pure spirit into matter that enters this reality. Uranus is the unexpected that happens with us collectively that re-shapes what we may deem as worthy for us to pursue to achieve or what becomes our passion to make it our mission over an enduring quality of time.
Mars in Pisces, the warrior in the sign of religion or beliefs, faith, or higher education, travels and philosophy is square the rising sign of the moment of the New Moon. What is pushing our button on our beliefs? What action are we spurred to pursue? Do we have the courage to move forward with something that might be at odds with our beliefs? Or even are we planning to travel again that feels out of our comfort zone of where we've been for many months? All potential questions at this new moon. The dream is bigger (Jupiter-Neptune – Pisces) so the opportunity to go where you've never been is here, and I'm not just speaking about where you might go in your travels on the globe, I'm speaking about you as a soul. The potential to ask the universe the biggest questions and realize new pathways for your soul are in the potentials of this time of envisioning. What do you do to play with the universe, to open your inner world to new worlds and new insights that your old self may have never touched?
Venus in Capricorn is in the midst of the retrograde at 22 degrees recently conjunct Pluto. Symbolically Venus is tied to money, currencies, and possessions in our world. Symbolically there is a review and evaluation of value going on right now, not just behind the scenes of those in powerful places of authority, but perhaps in your own home too. Venus is the planet we understand love, connection with others, rapport, peace, serenity, our feminine principle connected to the beauty in our lives, and much more. While in Capricorn, perhaps more stoic, disciplined like a stoic queen, in retrograde is discerning what resources go where or how much is needed to take care of the responsibilities at hand that keeps everything cohesively working together. Venus in Capricorn in retrograde, are periods where sacrifices might be made to support something else in our lives that is important. Love can be acts of service or quality time, the presence that is offered that is much like a "strong shoulder" for another person or even a family, or a group. Venus retrograde is truly evaluating the values of things in our material world. Are you at this new year evaluating values, such as what is the real cost of something?
Mercury in Aquarius, just entered this morning. Mercury is moving towards another retrograde cycle that happens later this month. Mercury's retrograde begins with its station on January 14th at 10 degrees Aquarius, moving back to Capricorn about 24 degrees. Mercury stations in a square with Uranus in Taurus, which opens up another potential for unexpected communications, systems, tech companies, social media, the probability for interruptions is high, especially airlines and their systems. Communications about social distancing may be revised during this time, collectively this will be an interesting time to see astrology at play in our collective on the subject of social distancing? Is it reviewed, or reversed, and then again? Another lens is how does it stimulate the Saturn ruled sign into the review? Or how we are collectively going through a change in perception around themes we have all been faced with on social distancing, as well as technology, and even money or currency. What conversations are brought forward with the changing paradigm?
As Mercury re-enters Capricorn and transits in retrograde over Pluto in Capricorn what is it helping us understand concretely about the new information? What transformation is taking place in the logic and even perhaps the traditional views versus what is new, humanitarian (Aquarius) or what is still under the long transformation of change with Mercury's conjunction again with Pluto in Capricorn? Does this insight and perception look at values in a new way? Perhaps, there are many areas of life where this evaluation and examination of these themes take place. There is a spiritual collective experience embedded within the archetypes that sometimes is not the first visible and consciously understood thing relative to planetary transits.
Shifting paradigms are present in this new moon, with Uranus in a trine aspect to the New Moon, but also what transpires in this lunar cycle with Mercury stationing to retrograde at the point of this new moon, where it will be within 3 degrees of Saturn in Aquarius and square to Uranus. And Uranus is also stationing to go direct on January 18 after being retrograde since August 20th (within four days of Mercury's retrograde station). Unexpected dynamics in Aquarian, Taurus, and fixed signs Leo and Scorpio as well being at the angle of these.
The dynamic energy is breaking down fixed ideas, fixed thinking, perception, and more. Peeling back the symbolism it really is another view of deconditioning of things that may have seemed stable but are changing. Technology, currencies, and systems of ownership or what might be also assets in technology are in this dynamic in our material world, but in the spiritual sense it can be evolving souls where there can be dynamic changes in values, what is aligned with humanity on the same earth (what can be a stressful crisis point in this consciously) and what is collectively valued and how that is changing from the individual and sweeps across the collective. Many can be in survival (Taurus) where others are disconnected as well in the world of technology (Aquarius) that miss the simplest of needs for some collective groups of humans too, there are different lenses to view these planetary transits, but everyone operates from their individual soul desires and conscious state of being.
As the true nodes shift into Taurus and Scorpio (January 18th) that will highlight the fixed energy as well and Venus, Mars, and Pluto in the wake of values, life and death, survival mode or not, and what we are collectively working out in our souls tied into themes of what we value, what we possess, our entanglements related to that and what we understand about others values and resources. The lunar south node transiting the sign of Scorpio will open millions to this and wonder about scarcity or "do I have enough to survive", or troubling experiences around wealth. As an example, for the Pluto in Scorpio generation, there will be experiences coming to that highlight their relationship to raw power and where that deep dive takes them in their journey of self-actualization. Overcoming power is part of that, facing it head-on, the penetrating psychological experiences. We will collectively have horrifying stories that unfold for individuals too, there are plenty of souls navigating life quite unconsciously, and thus the archetypes play out quite powerfully for souls.
The eclipses in Taurus and Scorpio this year will be intense, more on those events in another newsletter. The Pluto Virgo generation has the dynamic of the Pisces amplified energy opposite, where the dynamic energy is balancing between the material finite world and the infinite. Ask yourself – how do you engage with infinite potential? We will see themes that play out rather dramatically during the south node experiences surfacing to be faced and the realization that the serenity of peace and simplicity of life that Taurus North Node brings is the medicine for the soul. Realizing after facing death and destructive raw power souls can rest in a new simplicity and harmony with the worldly experience.
The lunar nodes are in Taurus-Scorpio until they shift into Aries-Libra on July 17, 2023. Interestingly the Taurus-Scorpio and the Aries-Libra lunar nodes show different expressions with the lunar nodes ruling planets of Venus and Mars in fixed and then cardinal energy. It is a time highlighting peace and harmonious connections and then moves to the contrast of dynamic new beginnings, pioneering new frontiers, and potentially aggressive martial advances, and Libra as the south node where the loss of balance or peace is part of the collective experience. Libra is also a sign where social justice themes are present, so there may be releases or losses in those themes during that time in the future. Above all else it is important to keep in perspective the power, all our power really is in the present moment. We're evolving together, and the more we consciously awaken together, we support each other in our collective growth. I share astrology with you as part of my journey and hope you find something that resonates with your own relationship to your own cosmic relationship with everything that invites you into your great self-awareness. Bless this moment. Namaste.