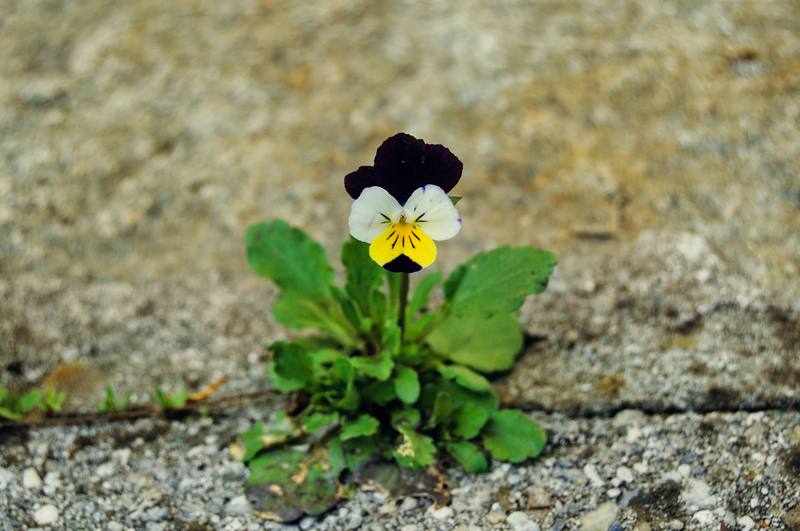 Thursday, February 11, 2021, at 11:06 am PST (12:06 pm MST/1:06 pm CST/2:06 pm EST), a new moon in Aquarius delivers a striking combination of six planets in Saturn's house (Aquarius ruler), with Uranus square. The exact square is on February 17th at 11:08 am PST. So many astrologers, contemporary will focus on the Uranus co-rulership, of Aquarius – but I am going to focus on Saturn in this newsletter. The reason is you have a choice to do something about Saturn – with Uranus, that is not in your individual power – Uranus is transpersonal it is the divine energy that enters into matter suddenly and unexpectedly and is often a shocking event, a liberation, connected with Spirit. So, with a square to Saturn in Aquarius a fixed sign of air expect disruption especially Feb 17th, but even the day of the new moon and as the Moon waxes toward the full moon on February 27th. What will "receive" the shocks the disruptions? Uranus is in Taurus, things of Taurus (Venus rules Taurus) in symbolism, include money, currency, food, food distribution, land, property, agriculture, leaders within those industries also, body intelligence and body image (beauty industry, beauty salons) or presentation (especially neck or necklines), florists, gift shops, luxury items, singers, vocalists, life-giving essential needs, as well as possessions, assets (different forms) and more.  Saturn and Uranus square three times over this year, February 17th is the first, June 14th is the second, and December 24th.  These squares happen at 7 degrees, 13 degrees, and 11 degrees of Taurus (Uranus) and Aquarius (Saturn). If you have any planets or angles within 3 degrees of this range you will experience the tension with greater significance, so a mantra about adaptability and flexing for change should be in your songbook or words of affirmation this year.
Saturn in Aquarius with this new moon, Sun, Jupiter, Venus, and Mercury (still retrograde) are in a unique time of transformation. It may be unexpected, though there have been perhaps clues available, this is the lunar month something "drops in" and there will be an unexpected need to individuate. We might even feel it as some agitation, a disturbance in our field of energy in our thought patterns.  Consider how Aquarius is aligned with the circulatory system of our bodies, all that electric sensation of nerves in our bodies! We are in an incredible buzz quality of time. Lavender lemonade may be in order right now.
Technology may help that process, but technology itself is going through a paradigm shift at the same time, so the transition can be quite bumpy with many frustrations along the path to creating a reality that has a unique identity, so it works within the new paradigm (heavy technology interfaces) and in that process, it forces one to consider all the elements of what they value. In this pulse for individuation, there is a new opportunity to reach exactly who seeks your services, your skills, your special sauce!  The challenge comes when you need to navigate the systems we have right now to reach the right individuals.  We are navigating oceans of information every day, but it not as streamlined as it could be.
Mercury is retrograde at 16 degrees of this new moon.  Mercury will station direct on Saturday, February 20th at 11 degrees Aquarius.  It will make for an interesting intensification for communications, conversations, students, transportation (especially trains and air travelers), and their systems. Mercury square to Mars is incredibly challenging and disruptive for some.  Mardis Gras (Fat Tuesday) is February 16th, so I do not recommend the usual celebration — however, it does open up for something brand new and unique expression of individuality.  I think the decor will be incredible that surfaces this year, watch for that spark, there is a joyful expression we just have to look in new places.
An Aquarius Saturn is the structure that enables group consciousness and defines the rules of engagement, as well as what the responsibilities of those the groups are for that structure to be sound. If ever there were a moment for humanitarians with a vision for the problems of our time, it is this lunar cycle. And Uranus could "drop-in" some stunning matter for us to consider with this closing square with Saturn. I do not think I can stress enough how shocking this may be for many people. Genuine Aquarians will anticipate it and will go with the flow because their genius is being called forward right now to do the work and be open to "receive" breakthrough ideas.  Maybe over avocado toast next Thursday at lunch is a golden moment, not without challenges, it is a square – but with tension, we grow. Ever see a pansy bloom in the crack of the sidewalk? It bloomed ITS way, and there it is in its glory grabbing extraordinary attention for its presence in seemingly impossible conditions. You have to be still to sense the disturbance in the Force. In other words, turn off your digital for a while, do the dishes by hand and let the quiet of your mind be open, especially if you have put a question out to the universe for which you desire a breakthrough solution.
This lunar month will have seeds that are planted that extend far into our future, we will not fully understand the shape and expanse of that seed until we are 7, 14, 21, and 29 years into our future, because Saturn is the sculptor of the time that the fullness of the shape. What was created 29 years ago in 1992? You know there is something that is incredibly huge that was birthed 29 years ago – the world wide web. So do not be surprised if Sir Tim Berners-Lee the computer scientist acknowledged as the brains behind the Internet what we know as the world wide web. And he was recently interviewed last month and you may enjoy that interview and his thoughts on re-visioning of that original idea. That interview article is HERE.
"With a new startup called Inrupt, Berners-Lee aims to fix some of the problems that have handicapped the so-called open web in an age of huge, closed platforms such as Facebook.
Building on ideas developed by an open-source software project called Solid, Inrupt promises a web where people can use a single sign-on for any service, and personal data is stored in "pods," or personal online data stores, controlled by the user.
"People are fed up with the lack of controls, the silos," said Berners-Lee, co-founder and chief technology officer of Inrupt, in an interview at the Reuters Next conference"
There is fascinating symbolism with this 29 year Saturn return of Berners-Lee and the beginnings of the world wide web and in juxtaposition the present moment where he wishes to mature the WWW into an even more open system. I was struggling this past month with technology platform issues across three platforms trying to broadcast my upcoming Astrology for Healing Event, only to learn about the obstacles of sharing cross platforms.  Each platform wants you to remain on their platform so there is favoritism in the algorithms how things are shared across the boundaries from one to the other. Right now it is very time-consuming to upload one short video to three different platforms to ensure you reach your intended audiences.  So the WAY we move about and navigate the Internet and the various platforms are all RIPE for an evolutionary transformation. The circulatory system outside of us!  Crazy, but it really operates like an extension of the pulse of humanity.
We are using platforms increasingly and people will demand a greater seamless experience, at first, there will be obstacles to that vision, but you see will innovation increase this with so many planets in Aquarius. Just next week I am scheduled in a webinar with developers for Facebook to hear about how they will be dealing with the new iOS (iPhones) and the privacy laws that all will be navigating and how much information will be within an algorithm. And of course, this changes the marketing industry dramatically, but again I think it will be an individual opt-in, and privacy in the form of groups will be how individuals keep track of their interested fans or followers. If you are running a small business you will find the more you are aligned and visible in the digital side of things it increases your ability to reach customers and to be of service and maintain a healthy business.  Right now I know some people who experienced one way of business on the platforms like Instagram and Facebook are redefining their strategy as they prepare for the privacy laws and when they are engaged in the systems.  You as a consumer will see the outcome of this in the form of a lot more opt-ins! To stay connected to you, a like on a page will not be enough, or perhaps even the follow.  It will be that you specifically told the business you want to be made aware of offerings.  The direct email that is personalized, relevant, and interesting will matter and how often you touch any of the emails from the businesses you opted into or the individual service will be increasingly significant.
Do you know how race car drivers have sponsors?  Well, consider what you "sponsor" because it is your passion, your interest, and what you enjoy doing or wearing.  As a consumer, there will be an increasing individual promotion that gets rewarded, because to reach the ideal customer will require that within the new paradigm. What you value will and where you give your exchange of energy will be prized.
There are many Aquarian themes and symbolism for a majority of the planets right now. For some people, this is more painful or stressful than for others. Kindness matters as this is a lot of cerebral energy. I think headaches may be quite potent while the moon is in Aquarius, but it may subside when it moves to Pisces in a day. Aquarius is connected to the circulatory system in our bodies – who is colder lately? Consider warm baths or a steam sauna, snuggling with your weighted blanket. Shins and ankles may have unexpected pains or injuries too, so a caution to the road runners.
Time has a quality. The new moon in Aquarius has great potency so use it for what it offers. Brainstorming sessions! Mind maps and anything that allows a flow of ideas for something you would like to focus on over this year or even next year while Jupiter and Saturn, and then simply Saturn are in Aquarius. Alignment with energies is how you empower your life. I have a spiral notebook ready. Tomorrow late afternoon I have marked at Jupiter's hour on Jupiter's day to focus on ways I can grow my knowledge and skills in technology that supports groups I care about for humanitarian interests or my astrology work. I plan to make an actual outline and lists of ideas, which I may pick up later to work on as well. If you are curious about aligning with the planets on their respective days and hours, go HERE.  or HERE. 
Lastly, Neptune in Pisces is not visible to the stellium in Aquarius, however, it is square the lunar nodes, so that brings another layer of perspective into this month. Mercury retrograde is exactly trine the North Node, so there is still the benefit of a brainstorming session – especially on technology projects or humanitarian projects that perhaps have been started but need revisiting. Perhaps a technology skills course to add that too, or a scheduling a session with a consultant that provides insights you need to differentiate your business value in a new era. There are many ways we can align the moment, sit with it, work ideas, sketches, outlines, and then pick what draws your interest to focus. We are drawn to a focus when working on something that speaks to our soul and enlivens us. Trust the flow of life when work is interesting and exciting with something new to learn.
The Sabian symbol for this new moon in Aquarius is 24 degrees – Blain Bovee's states, "A man turning his back on his passions and teaching from experience."  Again the symbolism points to the focus of meaningful work, but this symbol is speaking to the emotional coolness vividly, from turning the back on one's passions. Blain states, "The goal is to channel the energy of emotion for higher understanding." A great way to embody this new moon energy is returning to our breath, staying focused where our vision is, and doing the work that walks toward that vision with purpose and that it is our part in a world of higher vision and purpose. It is a guide to rise above any disturbance in the field of emotions that might take you off course.
Stay true to your focus and with a cool head. Until the full moon, may the present moment be a blessing. Namaste.