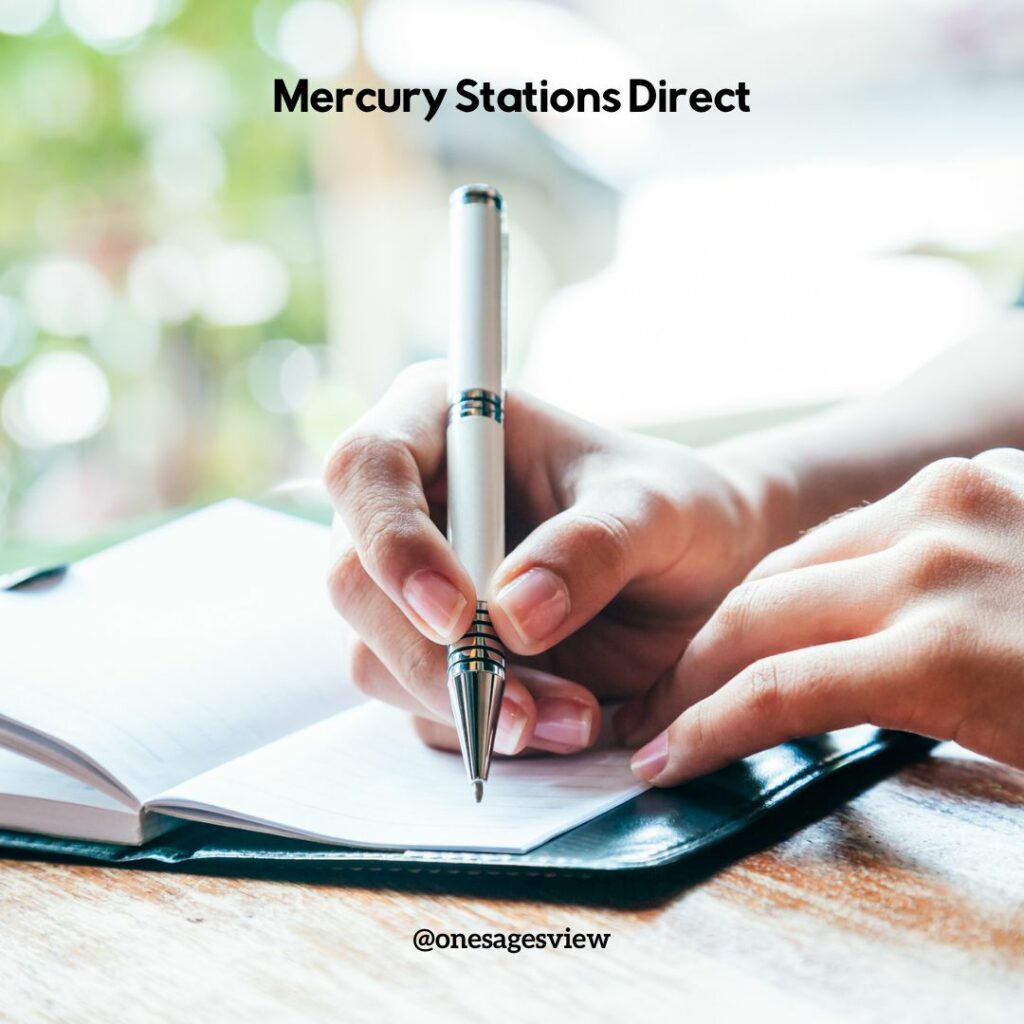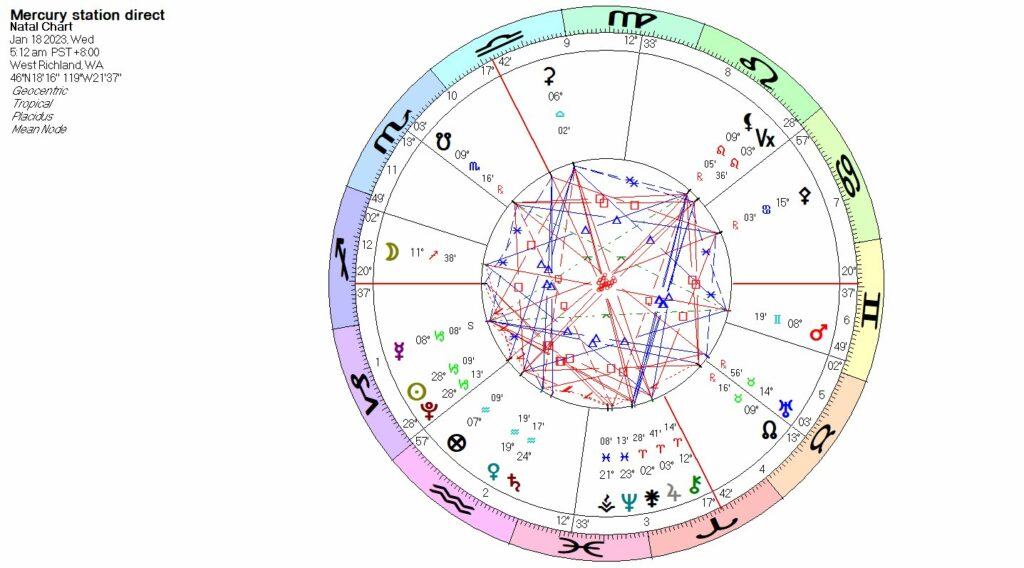 Early morning Wednesday, Mercury stations direct in the sign of Capricorn.  Mercury stationing direct will begin to bring forward movement on projects, and communications, and clear up miscommunications that have stalled us on our forward momentum.  Not without the importance of shedding light on something we did not see before, but now we will gain clarity, with new understanding and caution as we go forward.
Mercury is the planet that symbolizes the movement that keeps things moving, the conversations flowing, and the machines working in the routine of daily life.  It is going to be an interesting year to have a lot of reflection time with Mercury in earth signs this year.  Mercury in earth signs (Taurus/Virgo/Capricorn) is on the practical things of life, work, job, career, finances, food, nutrition, health, and routines, and the maintenance of things and we will review what is working in reality or not, and the important step of reviewing closely what needs attention and extreme focus during these periods. Consider what you have been reviewing in this Mercury retrograde in Capricorn.
It is a good year to review, and get into serious analysis of these earth-focused energies this year.  Doing the work takes your focus, your discipline, your hard work, your re-focus, reviewing, again and again, to really examine these areas of life with a critical eye in the details and to DISCERN what is right for you, or for your family (if any of these signs are in your 4th house) and how you will restructure, improve, declutter, create healthy habits in more than one area of life.  It is an excellent year for serious self-reflection for the purpose to improve and shake-down everything that you can to clear as much as you can because you will benefit for the order and calm of KNOWING what and why you are doing something, what you have, what you need, and what is balanced for you as you are now.  Doing this kind of personally focused work will increase your faith because you may ask for help and you will find it.  You also can bring back a skill that you once had, it is all up to you how you use this energy.  Find your motto and stick to it.  I will be journaling 4-7 days a week this year to capture as much as I can in this process, I encourage others to do something similar.
Here are the dates to consider for each of the Mercury retrogrades in earth signs this year.
Mercury entered Capricorn on December 6, 2022 (2:08 pm PST/5:08 pm EST)
Mercury station retrograde in Capricorn on December 29, 2022 (1:32 am PST / 4:32 am EST) at 24 degrees Capricorn 21 minutes
Mercury station direct in Capricorn – January 18, 2023 (5:12 am PST /8:12 am EST) at 8 degrees Capricorn 8 minutes
Mercury leaves Capricorn on February 11, 2023 (3:22 am PST / 6:22 am EST) – enters Aquarius
Mercury enters Taurus on April 3, 2023 (9:22 am PDT / 12:22 pm EDT)
Mercury stations retrograde in Taurus on April 21, 2023 (1:35 am PDT / 4:35 am EDT) at 15 degrees Taurus 38 minutes Rx
Mercury stations direct in Taurus on May 14, 2023 (8:17 pm PDT / 11:17 pm EDT) at 5 degrees Taurus 51 minutes
Mercury enters Virgo on July 28, 2023 (2:31 pm PDT / 5:31 pm EDT)
Mercury stations retrograde in Virgo on August 23, 2023 (12:59 PDT / 3:59 pm EDT) at 21 Virgo 51 minutes Rx
Mercury stations direct in Virgo on September 15, 2023 (1:21 pm PDT/ 4:21 pm EDT) at 8 degrees Virgo 00 minutes
Mercury leaves Virgo on October 4, 2023 (5:08 pm PDT/ 8:08 pm EDT)
Mercury enters Capricorn on December 1, 2023 (6:31 am PST / 9:31 am EST)
Mercury stations retrograde in Capricorn on December 12-13, 2023 (11:09 pm PST / 2:09 am EST)
Mercury Rx re-enters Sagittarius on December 22-23, 2023 (10:17 pm PST / 1:17 am EST)
Mercury stations direct on January 1, 2024  (10:07 pm EST) at 22 Sagittarius 11 minutes
Mercury re-enters Capricorn on January 13, 2024 (6:50 pm PST/9:50 pm EST)
Namaste. Bless this moment.