Lunar eclipse in Libra this Saturday April 4, 2015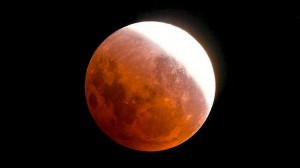 Born with planets, points or angles near Libra 14 degrees 24 minutes?  The Lunar eclipse in Libra this Saturday is occuring at 8:05 EDT (5:05 PDT). With this Lunar eclipse in Libra it will bring an intensity of focus to relationships.  With Venus the ruler of Libra and Taurus, currently transiting Taurus it's easy to see the theme of  relationship in our lives enhanced with more energy focused to the balance or imbalance of our relationships.  Is this a focus point for feminine, our inner "other" to review this theme to strengthen our relationship with our inner, as well as our relationship to our spouse, lover, children, coworkers, neighbors and all forms of relationship to take a closer look at what we value in our relationship and how we participate in relationship.
How are we expressed in relationship? Are we fair in our relating?  Is our voice heard and valued?  Do we offer a forgiving voice to our own inner self?  What emotions are surfacing for us to release from our unconscioius to the conscious?  Do we allow space for our inner world to expand to give ourselves what we need to be a good partner?  Where is Libra (and even 14-15 degrees of any cardnal sign) in your birth chart?  Are you ready for new revelations in your relationships?  Where is the relationship growing you?  Lunar eclipse brings the earth shadow across the face of the full moon dimming the reflective light of the moon, closing off this reflective energy, bringing attention back to the solar eclipse we had March 20th at 29 degreess Pisces, which as a mutable sign signifies an ending.  What are we being asked to integrate from our emotional body?  What is ending?  How is it impacting us directly or indirectly and how we are in relationship in the process?   This lunar eclipse is within one degree of the last Uranus-Pluto square (7th of 7) of March 16th.  This lunar eclipse highlights the theme of the collective and the tensions of the relationships between old structures and outdated traditions and thinking  with the rebellious new energy moving us to evolve from the lessons we're learning as the paradigm shifts.
It's a good time to find out the basics of your own map with the Spring Special still going through May 20th of 40% all astrology readings.  Learn more about your own birth chart, the map for your personal journey. Where is your soul directing you and how much have you grown?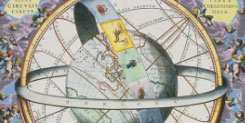 Ordering a Chart Consultation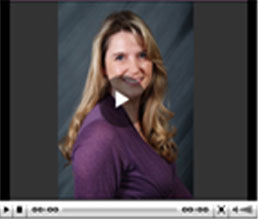 CURRENT MOON PHASE
Waxing Gibbous Moon
The moon is currently in Aquarius
The moon is 10 days old
Distance: 61 earth radii
Ecliptic latitude: -3 degrees
Ecliptic longitude: 315 degrees