Jupiter Stations Direct and Mercury Cazimi the Sun Today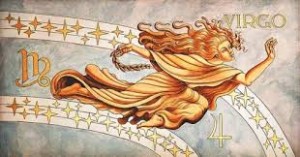 Today, Monday, May 9, 2016 Jupiter stations to turn direct after being retrograde since January 7th. Moving backwards through the sign of Virgo from 23 degrees 14 minutes to 13 degrees 15 minutes. Oddly enough, I woke up this morning around 4:30 am to check on my daughter and tried to fall back asleep but just could not, and to later find out the Jupiter station to turn direct was at 5:15 AM PT, ah the synchronicity! Even more interesting for me was the clock on my radio in my office has been incorrect for several months since Christmas when I plugged it in, as I've not yet figured out how to update the time yet, yes I'm a bit slow with such things. When I sat down in my office as the morning birds chirped I looked at my clock radio on the bookshelf and it was 11:11 pm on the clock. I chuckled a bit and shook my head, because I've seen 11:11 so many times before, but with this clock not yet really ever having the correct time I really don't pay attention to it much, yet this morning it was like a little beacon shining at me in my dimly lit office. For many years I've gotten the 11:11 time as an "awakener" as new insights are coming to me. Last week I had a Reiki session just felt like a good time to do it. Perhaps I cleared a few cob webs in my being for whatever I'm opening up to next.  A little reminder from the universe I know there's connection in my flow.
With the planet Jupiter, (also the ruler of my Sun in Sagittarius) moving back to foward motion again today perhaps this will be expanding upon my writing my book, which is spiritual in context, or maybe the insights are something entirely new to me that I have not yet had come into conscious awareness. This point in the zodiac 13 degrees 15 minutes where Jupiter is "standing still on as it turns direct" is very near my South Node in Virgo. My south node in Virgo is at 15 degrees 41 minutes, within about 2 degrees of orb. For those unfamiliar with the South Node it is the point in a birth chart where the soul has experience, as my teacher says, but also where it got stuck and is the focus this life (incarnate) to "break through" in evolving toward the North Node. When you have an astrology reading and the focus is evolutionary astrology I begin the preparation of the reading from understanding the person's nodal axis and what other planets may be aspecting the nodes, especially starting with the south node to uncover the soul story from where it has been and the experiences in life that are shaping us, shaping our consciousness and our choices. Jupiter in transit crossed over my South Node on October 26th, 2015, a day after my daughter's 9th birthday. I don't recall anything specific from that day, but it was a Monday. Jupiter then came to hit the point a second time on March 29th, 2016.  The closest event for that date was my daughter's Science Fair at her school, which a week before the event her father had blown a part on the robot they were making that started a fire on his desk which he did put out, but it required him to buy a new part which he received just in time for the Science Fair. The only other thing in that moment was a brief awareness around a scripture, Psalm 16:11 which reads, "You will show me the path of life: in your presence is fullness of joy; at your right hand there are pleasures for ever more." I wrote in my journal, "I really like this scripture, came to my mind the other day, after I had written a few words about the negative events unfolding in the world and how it was making me feel. This definitely brought some peace to me."  The reason I share this tracking of the transit is to share what it highlights for an individual.  Sometimes transits bring us a lot of activity, experience and even unexpected difficulties and sometimes some pass us by without too much notice.  I'm learning that Traditional Astrology has some useful techniques to bring to the mix on when a planet in transit is in focus in a specific year or a period of time, more on that subject in a later blog.  I'm learning the benefit of considering the value of the different insights and perspectives both Traditional Astrology and Evolutionary Astrology bring to a person for their usefulness in deeper awareness of self.
In a few days Jupiter in it's forward motion will again pass over my South Node on June 20th, just as the Sun is leaving the sign of Gemini and going into Cancer. Interesting synchronicity as this last point is within two days of my daughter's father's birthday and this cycle of Jupiter transiting my South Node started a day after my daughter's birthday in 2015.  These points make me think of two book ends as if putting together something from a bigger picture (Jupiter) and the details (Virgo).  It makes me consider the healing that has taken place between all of us, as it is rather noticable in our ability to communicate with more caring as we co-parent our daughter and she thrives in the "lighter" compassionate energy. There was a time, not long ago – about three years, that we still had so much to do to heal from our wounds of the change in our lives from divorce and the difficulties within the economy at that time that affected us both in different ways.  We both had to face some of our darkness (our shadow) and do battle with it and it was sometimes an ugly sight!  We had to find a way to let in those parts of ourselves that needed light.  At this moment, from where I now sit, at that point three years ago I never would have thought we would make it to this place.  To be in a place where we communicate with respect and with the intent for the best interest for the care and co-parenting of our daughter. Looking retrospectively now and then we can see how far we've come and appreciate our growth. Perhaps in sharing my own experiences through my writings it may help another see their growth, or to have the courage to look at the place of the wound to even begin the journey. When we can find the courage to look at our wounds we can then acknowledge our feelings and begin the process of healing.
I know there is more for me to see in this Jupiter crossing my South Node in the next month, and I will share as life unfolds. I've learned a lot in this period of time about the soul-to-soul relationships (soul contracts) as we are still connected this life, and I do sense a turning into a new energetic space, one where there is a respect for life and empathy for the deep emotional experiences tied to relationships that break down and have to find new definition and form to be expressed. With Mercury cazimi (within the same degree as the Sun) within a degree, some clarity may not come until Mercury moves beyond the rays of the Sun where we are able to see it in the sky, also Mercury is still retrograde through May 22nd.  Today I take a deep in-breath and feel a deep sense of gratitude for the dark road we've travelled and came to a new light of understanding.  Wishing all in this new expanding energy a renewed and joyful heart for having walked along in the dark for awhile now ready for new inspired creative expression.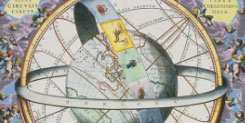 Ordering a Chart Consultation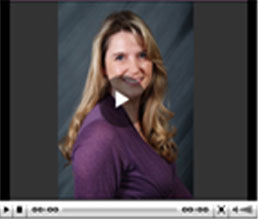 CURRENT MOON PHASE
First Quarter Moon
The moon is currently in Capricorn
The moon is 8 days old
Distance: 60 earth radii
Ecliptic latitude: -1 degrees
Ecliptic longitude: 289 degrees