Full Moon March 1, 2018 at 4:51 pm PST – Take a Time Out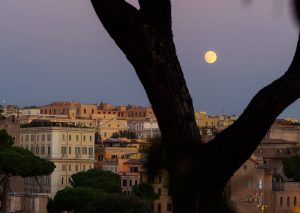 Today at 4:51 pm PST we have a full moon in Virgo.  However so much of  the cosmic focus right now is in the sign of Pisces, with four planets and two asteroids there.  The full moon in Virgo may ask us to be more discerning about how much we float off into daydreams today no matter how alluring they may be.  It's a good time for what I call adult time out with Pisces to allow a space to meditate and be still.  The full moon illuminated in Virgo can help us in our meditation and see where we are in our habits and in our healing patterns that may sabotage our growth.  It's not the best time to make a plan of action, but more to see what comes to you in either your dreams or quiet moments of reflection that you may get a clue that you can take action on in the coming weeks when the bulk of this Pisces has moved into more action oriented Aries. I would also say that drinking too much or escaping into anything right now would miss the opportunity available in the watery energy of Pisces that really could be a beneficial afternoon of art creation or writing in your journal that would offer your soul a much needed time out from worldly expectations, from others demands and anything that has a scheduled deadline. Mars in Sagittarius is squaring the bulk of planets in Pisces so there is definitely an urge to create a bit of noise with others, so it will be up to you and how hard you place your boundaries to get the time out your soul desires.  This weekend is well suited for such artistic endeavors and flowing into next week.  Jupiter is slowing down getting ready to station retrograde on March 8th so the expansion will be slowing down to refocus on what's going on within you before taking on more depth in Scorpio.
We all at times need re-assess where we are emotionally, physically and mentally.  Jupiter in Scorpio does trine Venus in this full moon so use that watery mode to be still, feel whatever it is you have not allowed yourself the time to feel and give yourself a lovely moment to read a delicious short story or article you've been too busy to get too with a hot cup of your favorite coffee or tea.  When you give time to love yourself, it truly reflects in your life with how others see you and engage with you.  Neptune at 13 degrees 50 minutes is only 2 ½ degrees from the Sun at 11 degrees 22 minutes at this full moon lunation.  It really amplifies the dreamy effect of the moment.  It can be confusing too, there's not much clarity here with Mercury also in Pisces at 22 degrees 12 minutes.  So as it is, flow with the moment, don't expect too much clarity and surrender yourself and let go of the clock whenever possible for a few days (at least this weekend)!
Saturn continues to press forward through Capricorn now at 7 degrees 23 minutes and Pluto as well at 20 degrees 38 minutes.  Work will still be calling you and more responsibility has possibly come your way since the end of December.  Take it stride, know that a little time out will give you the energy boost to keep moving and making progress on the work you've signed up to do or were given.  Our society sometimes forgets the value of a day with zero expectations and doing absolutely nothing. We're so driven by accomplishments and achievement that Americans can find it hard to take a moment.  We all know the work will always be there and we will even create more as we go.  Having a healthy balance includes time out, quiet and letting the edges of time go soft.  I keep thinking about the movie Eat, Pray, Love and when Liz (Julia Roberts' character) is in Italy and the Italians have been sharing that she needs to learn the art of doing nothing.  The term was Dolce Far Niente, translated as the sweetness of doing nothing!  Here's a clip from the movie.  I love Italy and I think I could easily live there in my retirement.  Maybe I will watch this movie again and doodle in my art book this weekend.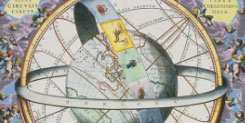 Ordering a Chart Consultation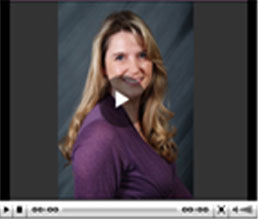 CURRENT MOON PHASE
Waxing Crescent Moon
The moon is currently in Sagittarius
The moon is 5 days old
Distance: 58 earth radii
Ecliptic latitude: 1 degrees
Ecliptic longitude: 248 degrees