Full Moon in Scorpio tonight (April 29, 2018) at 5:58 pm PDT – Passions, Pleasures and Promise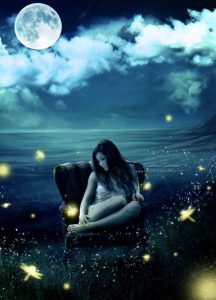 Full moon in Scorpio tonight at 5:58 pm PDT at 9 degrees 38 minutes, with Sun in Taurus illuminating these two fixed signs while the lunar nodes are square this full moon at 10 degrees north node in Leo and south node in Aquarius. Depth of feeling with the moon in Scorpio and applying to Jupiter in Scorpio retrograde at 19 degrees 29 minutes adding a significant depth to this full moon will excavate emotions from our inner being. Scorpio's traditional ruler Mars at 22 degrees Capricorn 59 minutes is just past a conjunction with modern ruler Pluto at 21 degrees 16 retrograde in a wide sextile to this lunation lending an enduring quality to the mix of energy we're expressing in this moment. The power is available to manage buried treasures within us. Venus is in Gemini at 6 degrees 29 minutes brings a liveliness to our conversations and the urge to try something new for fun. Mercury in Aries at 12 degrees 45 minutes moving forward is still in the terrain of his recent retrograde where we may not yet have the full steam ahead for our new ideas. Saturn is retrograde and currently at 9 degrees 01 minutes in a trine (120 degrees) to the Taurus Sun and a sextile to the moon in Scorpio bringing us a stable down to earth flow with our work and responsibilities. It's easier to accomplish our work with this focused energy in Taurus and Capricorn between the Sun and Saturn.
Uranus is finishing it's time in the coming 15 days in Aries presently at 29 degrees 8 minutes and will make an ingress into Taurus on May 15th with immense changes coming to the fixed signs. With Uranus in Taurus, opposite Scorpio and square to Leo and Aquarius with the ingress each fixed sign will have something related to sudden shifts of awareness in areas of life they deemed stable or stagnant. Anyone with early degree planets in fixed signs will feel and experience Uranus' impact and chaotic like energy. With Saturn in Capricorn trine to the Taurus, there is some stable sense with Saturn but it may be experienced in new ways of operating in our values, or our money and currency will be taking shape into new forms (Saturn). There is a lot more to this subject of Uranus in Taurus that I'll write on again in the next week. This full moon is a culmination from new moon in Aries, where new seeds planted two weeks ago and longer add to this moment sensual intimacy and expressing our passions. The north node in Leo is ruled by the Taurus Sun highlighting the freedom of individual expression of sensual pleasures. Lust is not out of the question with this full moon. You may find it's a perfect moment to let your hair down, express your desires that bring you even closer with your love. Fixed energy has focus, so if you're channeling your heart into a project you love, you may find yourself forgetting about time filling your heart's desire with uninterrupted creative regenerating energy. Have a blessed two weeks until the next new moon in Taurus on May 15th a day that will be quite surprising I bet!
digital image: Living in a dream night by Areemus
Reminder: All readings 25% off through May 20th, book before the end date!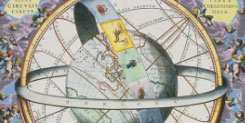 Ordering a Chart Consultation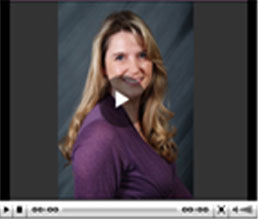 CURRENT MOON PHASE
First Quarter Moon
The moon is currently in Aquarius
The moon is 9 days old
Distance: 61 earth radii
Ecliptic latitude: -2 degrees
Ecliptic longitude: 302 degrees