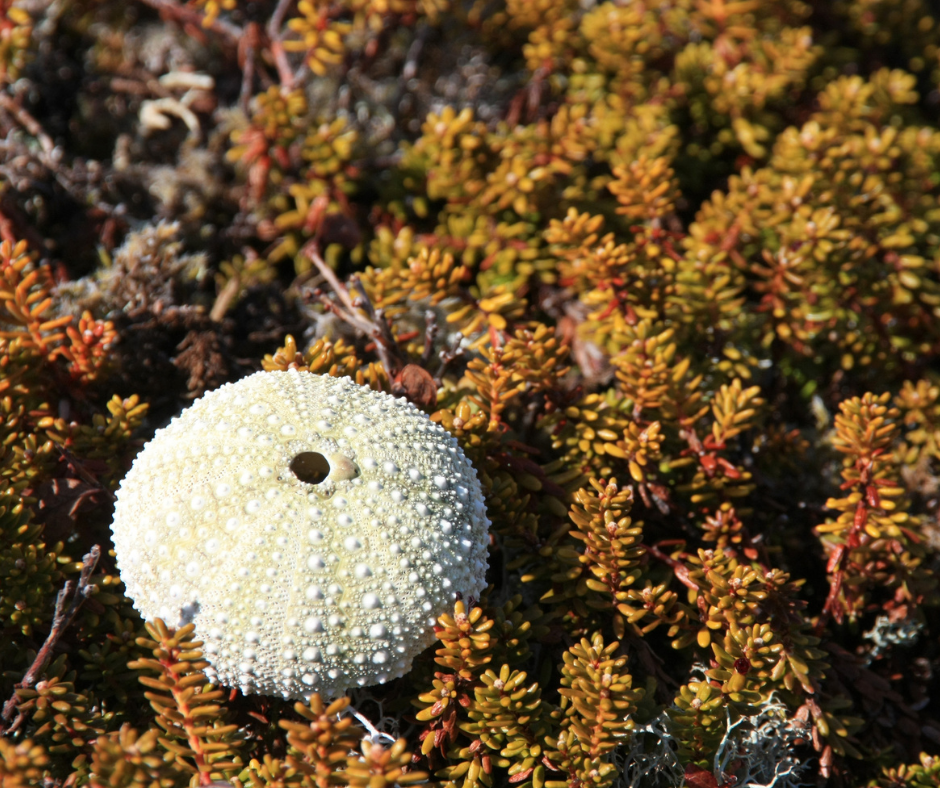 Today we have a full Moon in Leo January 28, 2021, at 9 degrees Leo 5 minutes.  Illuminated by the Aquarian Sun, with Jupiter also in tight conjunction.  As the Sun moves further away from Saturn, it applies to a square with Mars and Uranus in Taurus.
This full moon is illuminated with the potentials of disruption as Mars at 10 degrees 51 minutes continues the high tension as we have seen in the month of January this year.  Expect disruptions with technology, or the need to test and re-test if you work with technology extensively.
If you are responsible for reports, critical information, you are quite visible to those who lead or manage you. Both you and the management team can be blindsided with this kind of energy.  Double check your work you are delivering.
Mars and Uranus set up a formidable T-square with Saturn, the Sun, and Jupiter in Aquarius with the Moon in Leo opposite.  With a T-square like this combination accidents are likely, unfortunately.  There is also a potential for violence, the disruption can be like lighting the fuse about ready to discharge.  High numbers of people have been enduring life's challenges for a long time.
This challenging highly charged T-square has the potential to throw a curve ball into plans any leader is acting on through the end of this cycle.  While Leo and Aquarius are fixed energy, the T-square with both Mars and Uranus are bound to be delivering unexpected outcomes for many.  It is not a lunar month of stability.  There are considerable amounts of stressful tension within the T-square (Jupiter-Sun-Saturn) square Uranus-Mars are huge in perspective of just the square.
The Leo Full Moon shapes the emotional frame into the potential need for play, but too many restrictions presently to engage to call it true play.  The emotional experience may desire the spotlight, but the distance and the desired feeling for belonging are re-agitated as the undercurrent of daily life is a broken record skipping over and over reminding us of our situation of physical distance. Distance from the warmth and connection, distance from hugs, and the opportunities to allow for creative dramas on the stage. Our life experience is too close by comparison to a Shakespearean tragedy.  Playtime feels out-of-place in contrast.
With Uranus and Mars square to Jupiter-Sun-Saturn, be sure to double-check your commitments and be willing to re-set your expectations on anything. Financials or valued assets can have unexpected upsets, scratches, or dents or worse, as with anything remember that it is a matter of perspective and sometimes, we get the lesson of the impermanence of things.
Resources may begin to trickle in again if you have wondered if that valve would ever open and flow again. Venus at 25 degrees 15 minutes Capricorn is conjunct Pluto at 25 degrees 6 minutes.  Both Venus and Pluto are in a trine by earth signs, though not by degree.  Venus is tied to the symbolism of beauty, friendship, love, but also as the ruler of Taurus to money markets, financials such as income, and our assets.  Notice that Venus is separating from Pluto in Capricorn, which has symbolism around the release of resources (which have been under strict limits) with authority (Capricorn).
Each of us carries Capricorn in different ways depending on where it is in our individual chart.  There is an increased authority that is seeking to support the collective that has been suffering due to the restrictions that we all have experienced for the past year.  The planets transiting Aquarius highlight this for us all, especially in the United States. Though each country has a different chart of origin.  In the most commonly used USA chart, the moon is in Aquarius at 27 degrees (in the 3rd house).  I find this quite poignant for right now.
With Mercury at 26 degrees Aquarius 10 minutes in this full moon chart and nearing a retrograde period, I wonder how this specific Mercury retrograde will be experienced by us collectively in the USA.  Mercury is highlighting our collective moon!  While we continue social distancing for safety as we continue to have high case counts in our local states and counties, it feels like a turning point as I write this full moon newsletter. What is going to change?  This Mercury cycle, watch out for the trickster. Do yourself a favor, take time within a day of the full moon to reflect on transiting Mercury relative to your own chart.  What is open for re-arrangement from Lord Mercury in the sign of Aquarius?  Simply stated, what house is Aquarius in your chart?  This house where Aquarius is in your own chart will the arena where you dive inward and then you may be exploring scenarios around fixed ideas you have held. There might be a rude awakening for some – but it may be you're invited to observe and experience something new which allows for an opportunity to think and perceive something differently.
The moon reminds us within her cycles, the impermanence of anything.  We are blessed to know her rhythm and understand lunar symbolism brings us deeper into ourselves.  Our feelings and emotional bodies are engaged in our life story, we have what my teacher calls moon memory that has the soul imprint marking the moments, creating our story.
While there is a challenging T-square and there are other challenging transits of Mars square Saturn and then later this year opposing Saturn and a square to Uranus.  Imagine these as shedding a shell we have outgrown.  The discomfort of the squeeze, the need to wrestle with it, the shifting, more tension, but each squeezed tension should remind us that is real growth, and it is truly felt.  Like when you were a kid, you did not realize you were growing but one day your shoes became too tight and your parents took you to get new shoes.  When you put on the new shoes you had space for more growth.  Bigger scale now with the collective souls living through this moment, same concept.  The old paradigms are in the squeeze to be shed and growth is on the horizon.
We have been quarantined for almost one full year (come March 13th where I live), which is within the next two lunar cycles. Releasing the paradigms, conditioning, and more takes time. It can be painful to shed the hard shell (framework) of our world when we are in such moments as this.
Uranus is symbolic of divine spirit immediately made manifest into form, into the physical. This most often shocking and disrupts matter with its chaotic power surge.  Uranus is considered often as the higher octave of Mercury.  Consider Uranus in another way, like the human mind has a network, our electrical parts of our body, all those synapses firing in our brains – and yet technology is like an external manifestation of our inner workings too.  I find "as above so below, so below as above, as within so without" ever fascinating.
The symbolism of modern communications with technology is embedded in the Uranus planetary symbolism. Astrologers may speak to the disruption within the networks of our computers, our technology infrastructure, then it is important to take that further however into the symbolism of our inner world!  So, WE ALL ARE getting the Mars-Uranus disruption, powerful energy that will come (perhaps rather forceful for some) you may have an a-ha moment realized within, maybe astrology helps you observe this more closely, but it may SURPRISE you how it shows up in your life.  We are like fractals, and the closer the T-square is to the angles of our chart the more intense we feel these reverberations ripple through our experience, through our consciousness.  Do you realize the significance of Uranus square to a sign many modern astrologers link as ruled by Uranus? (or co-ruled by Uranus). Uranus is chaos in motion.  It is the energy that breaks open that which was made concrete by Saturn within our material realm.  Pure energy.  Lightning bolts, earthly power interruptions, sometimes will actually be windstorms. Why are open spaces what we call "vacuums" so powerful? This question immediately reminds me of a scene in one of my favorite movies.
In the movie Eat, Pray, Love – what does Richard from Texas tells "Groceries" — video clip here. 
I know you feel awful. But your life's changing. That's not a bad thing. And you're in a perfect place for it, surrounded by Grace.
I thought I was over him, but …I love him.
Big deal, so you fell in love with someone.
But, I really miss him.
So miss him. Send him some light and love every time you think of him and then drop it.
You know if you could …ugh, clear out all that space in your mind that you're using to obsess over this guy and your failed marriage you'd have a vacuum with a doorway. And you know what the universe would do that doorway? Whoosh.  RUSH in. God rush in! Fill you with more love than you ever dreamed of….man!
Groceries…I think you have the capacity someday to love the whole world.
Where will this disruptive T-square take you?  What will you put down or surrender, which then opens space within you.
You are an individual spark. We will the releasing of tensions over this next year as Saturn squares Uranus within the fixed signs of Aquarius and Taurus.  The moon and Mars will add to this duo.
You may use it to surrender to what is, take time to reshape, or create something that calls to you as an individual. Uranus truly doesn't ask.  It just is immediately within your experience. Let the unexpected help chisel the form to your becoming, what is divinely inspired, and you are the conduit for creative individuality in the highest expression.  That is one way to ride this energy. Build a vision board, cut out your images, words that activate new threads of joy, it is time to push on your edges for growth.
Mercury stations retrograde on Saturday January 30th at 7:52 am PST.  Right now, Mercury is slowing from our point of view and will be emphasized in our conscious and anything ruled by Mercury get that extra Aquarian jolt at this time, but there is something to discover and it will take the retrograde cycle to land on the eureka moment when Mercury becomes visible again after this cycle.
Mercury retrograde will drive an inner review on a fixed idea.  It will stimulate new growth if you are able to release the worn-out conditioned frame and perception. The North Node is in Gemini, ruled by Mercury, so there is also this connection through the trine aspect to Aquarius (group consciousness /genius/ fixed future ideas /collaboration for a united effort) and Libra balance/justice/agreement/partnership).
One of the other shifting energy combinations within the transiting planets is Neptune.  Neptune just this week squared the lunar nodes in Gemini-Sagittarius exactly.  The universe is basically sharing through symbolism – surrender – resistance is futile.  So find a cushion and meditate, create your own vacuum. When the energy shifts, as it does – life is a series of cycles within cycles within cycles – then you will be open and ready.
Seems simple when I write it all down, but in reality, this will be tough to navigate.
Neptune is exactly square the lunar nodes and this within our collective humanity will send some seeking escape, some will have illusions that are challenging to get beyond as it is challenging for facts to be acknowledged and accepted.  The illusion has been playing for some time, it is like the stickiest of webs that will take shocks to be rid of it enough to have a new thought.  Mercury in retrograde may be part of that powerful shaking as if it to rouse them from a deep sleep for some people and it will be disturbing.  Being caught in illusions brings embarrassment and shame.  We have to be willing to acknowledge that vulnerability that others have experienced too. All souls are divine.  Not everyone is spun deeply into these illusions.  Some souls have had a significant amount of practice on one thing during Neptune's transit through Pisces, which is one of the most powerful skills to have in your adult life.  That skill is grounded but thoughtful discernment. Neptune's transits may also be experienced just walking into a room and simply forgetting what you needed there in the first place, depends on where Neptune is transiting angles or planets of your own chart or by aspect.  Surrendering is often the mode for Neptune in breaking down conditioned states. This too shall pass.
My key word for 2021, you are welcome to make it your own if you wish is – adaptable.  Be adaptable and the rest will work itself out.
Have a beautiful rest of the month.  It gives me joy to share the astrology with you.
Namaste, bless this moment.