Election Day in USA – November 8, 2016 – Reflecting on Susan B. Anthony's legacy
Today is a big moment for all Americans. I cannot help think of Susan B. Anthony today, so I pulled up her birth chart (time unknown) but looking at her powerful planets in Pisces (humanitarian/spiritual/feminine) and her Venus there too (not sure what house they are without a known birth time but just looking at what planets are in what signs tells us a lot about her life. Her Sun, Mercury and Jupiter in Aquarius tells us about her Uranian mind and pushing new frontiers of thought/ideas, a pioneer (North Node in Aries) for women (Venus/Pluto/Moon/Saturn in Pisces, in a trine aspect her Mars in Cancer (feminine) and Neptune at zero degrees Capricorn (dissolving the boundaries of the system/"old thinking") AND her Uranus in Sagittarius (awakening new beliefs/philosophy) related to all the planets she has in Pisces especially Saturn a very tight square.. More on this coming, and considering the upcoming Inauguration day I think there is a lot of Pisces in that chart too. I will explore that later. Present transits to Susan's chart include, Saturn in Sagittarius widely square to her Saturn, but tightly square her Moon in Pisces. Also Pluto transit Capricorn is opposite her natal Mars in Cancer – this is interesting as the Pluto for the US natal chart is in Capricorn and the USA PPP in Cancer near these same degrees. Transiting Mars is at 29 degrees Capricorn today squaring her nodal axis (NN 4 degrees Aries and SN in Libra 4 degrees). The Moon moved into Pisces today too. Jupiter in Libra (a sign for social justice) today at 12 degrees again near her South Node emphasizing her nodal axis as a PIONEER ( the present moment is bringing forward the past of her life related to her nodal story!).  Transiting Venus at 26 degrres Sagittarius today is nearing her natal Uranus.  Wow one more connection to her birth chart. The Sun in Scorpio is in trine aspect with her natal Mars (masculine/action/courage, self will) and Moon (feminine/mother archetype/nurturing) bringing in a Water trine (Cancer/Scorpio/Pisces). The healing potential is great here for what she started.
I had a preference for Bernie Sanders early on for his progressive ideas, and I know he did influence Hillary along the campaign trail. I voted for Hillary and hope for continued progress. Perhaps she is can deliver it at a pace that more Americans can envision. Some folks will likely go through some painful shifts after this election, we'll see and know more by tomorrow. This will be an interesting presidency to say the least.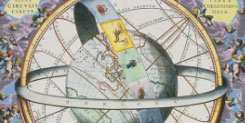 Ordering a Chart Consultation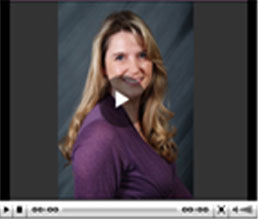 CURRENT MOON PHASE
Waxing Gibbous Moon
The moon is currently in Aquarius
The moon is 10 days old
Distance: 61 earth radii
Ecliptic latitude: -3 degrees
Ecliptic longitude: 315 degrees