Autumnal Equinox as Sun enters Libra – September 22, 2016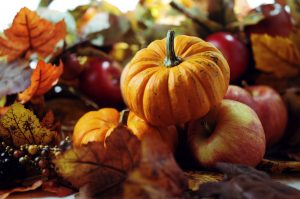 Today is the last day of summer as the sun will enter Libra at 7:22 am PDT tomorrow September 22, 2016.  Some will be sad to retire their shorts, flip-flops and t-shirts for hot summer days to bring forward in the closet jeans, sweaters and favorite boots.  Some will absolutely love this transition into cooler weather as the days grow shorter.  What's your favorite season?  I enjoy each season, but I too have my favorite which is spring as I love the explosion of color and blast of new energy we all feel after a long winter.  I enjoy autumn as well after the long hot days of summer for the respite from the heat we get here in the Tri-Cities.  I find it more enjoyable for exercise in the cooler temperatures.  I love that my daughter lights up this time of year as we near her birthday and she bounces around knowing she's going to add one more candle to her celebration in late October.  It's a time for gratitdue for blessings with the bounty you'll find in your garden or at your local farmer's market too.
It's a happy time of harvests and a bounty of pumpkins real and decorative showing up in windows, school arts and at front door steps blazing the neighborhoods with its cheerful warm orange just like a setting sun.  The autumnal equinox is similar to spring in it's blaze of color, but it is more like the final act before winter sets in, with leaves turning to red, orange and yellow and falling to decay and enrich the soil once again for new growth.
In the astrological chart for this autumnal equinox there are some interesting aspects to consider for the season. First Mercury (symbol for thought, communication, ideas, commerce) is stationed direcct after being retrograde for about three weeks and will be emphasized in the sign of Virgo (one sign it rules) and will not be up to full speed yet, so for the timing of the autumnal equinox chart has an intensification effect.  With this Mercury (Virgo) intensification and traversing through it's shadow (back through the degrees of Virgo it was retrograde) we'll see this theme during the season. These themes may manifest in the frame of health matters in focus, detail work projects, critical thinking or overthinking matters, maybe car repairs, technical things neeeding our attention and maybe more storage and more backup for some of us.  In this intensification of the season, it would be prudent for being mindful of habits that can cause bigger problems over time.  There also seems to be a rise in vehicle accidents in our local news and with Saturn in Sagittarius opposing Gemini (cars are Mercury ruled) and squaring Virgo I would recommend being focused while behind the wheel. Notice the increase awareness ads for teens and texting while driving?  Good time to keep youth mindful of the challenge with mobile technology and the imperative attention to the details of driving!  If there's one thing I would say on the matter, tell them to put their phone in their purse away from their reach or in the glove compartment while driving. Sometimes a small detail can save us from a bigger issue or incident.
Also at this time of the autumnal equinox we have Jupiter in Libra (since September 9th) and on September 24-25 the sun and Jupiter will be conjunct bringing an expansion in our consciousness on relationships (both polarities of Libra) and social justice (Libra sign of the scales).  I point this out for folks to experience astrology through awareness of larger events within our society to see it and perhaps based on their own natal chart unfolding may have experiences that will bring into awareness the individual united with the whole, an observation in unity and diversity at once.  The Moon is in Gemini (Mercury rules Gemini) in the chart and we'll add to our desire for increased thoughts, ideas exchanged, communication and consuming of information and content.  It's a good time for brainstorming and writing.
Venus is still in Libra around 28-29 degrees and for us in the Tri-Cities in the 1st house (Ascendant for this chart is 6 degrees 01 minutes Libra) so a focus in our area on love, relationship, giving and receiving, harmony, balance and the arts.  Venus in Libra is also opposite Uranus in the 7th house in Aries possible reflected in relationships going through dynamic change.  Mars and Saturn transiting Sagittarius put limits on our travel plans or perhaps require our courage and will to tackle a large goal such as higher education.  Not a good time for legal battles with these two heavy hitters here in transit.
Neptune is still retrograde conjunct the transiting south node and square to Saturn which continues the themes of the Saturn – Neptune square I've written about earlier in the year.  With Neptune on the South Node there's potential for being drained by the environment and can show up with confusing struggles with unknown health ailments.   The healthcare and services community may experience some losses with this combination.  The combination with Neptune conjunct the South Node will have strong pull for escapism (substance abuse) and self-righteousness in themes of religious or philosophy.  If you are aware of your natal chart in relation to current transits it is easier to be prepared for changing dynamics or knowing when an opportune time is on the horizon.  If you're interested to know your natal chart and what's on the horizon for you this season, contact me at sarrah@onesagesview.com or on Facebook at https://www.facebook.com/onesagesview/.
Blessing us this season as we reap the abundance of life this harvest.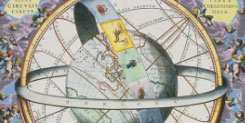 Ordering a Chart Consultation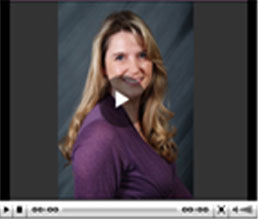 CURRENT MOON PHASE
Waxing Crescent Moon
The moon is currently in Sagittarius
The moon is 5 days old
Distance: 58 earth radii
Ecliptic latitude: 1 degrees
Ecliptic longitude: 248 degrees