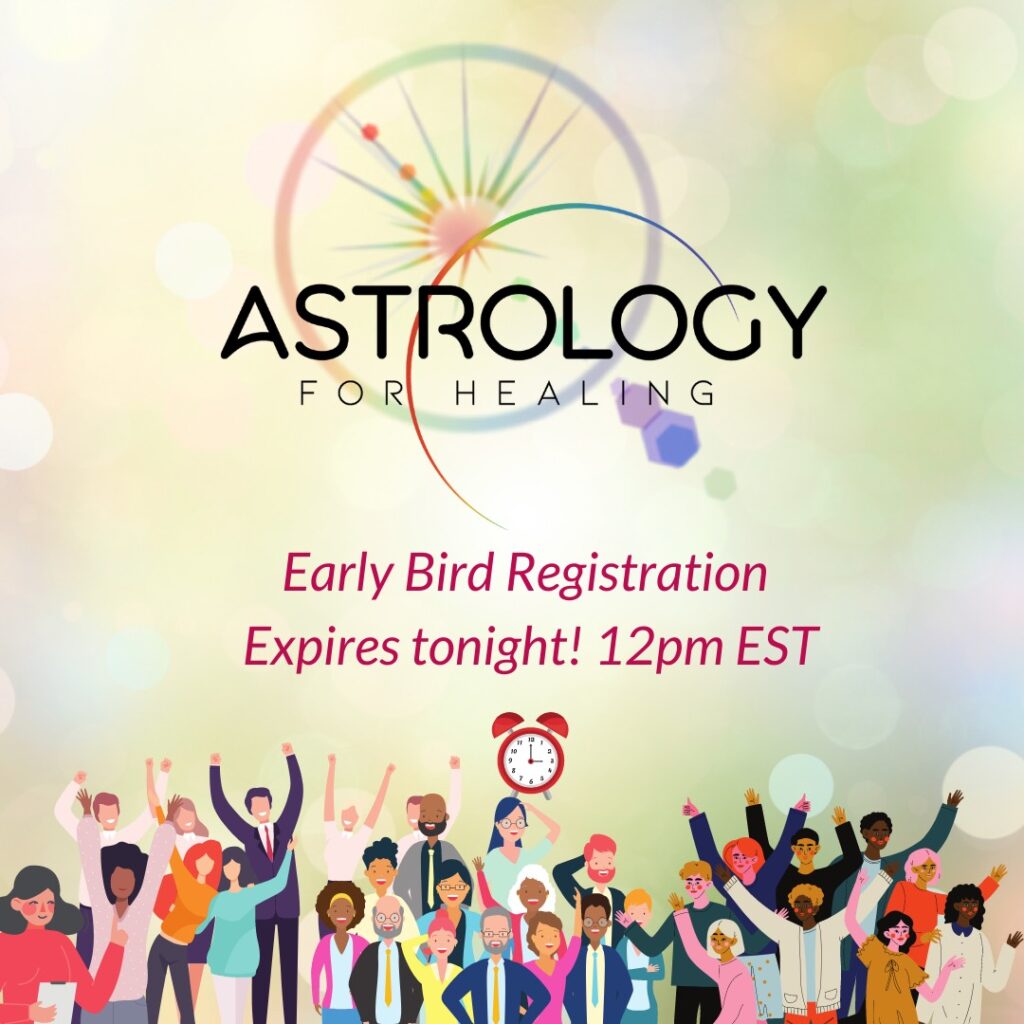 TODAY (Jan 31) is the last day to get early bird pricing for Astrology for Healing event registration. 💫
Do you want to have fun and save some money?
Register BEFORE midnight, at midnight this changes to full-price registration.
It's going to be fun! 🎉 AND we are helping our communities — see all about our wonderful Astrology Speakers, their planned lectures, and the organizations we will be helping at our website.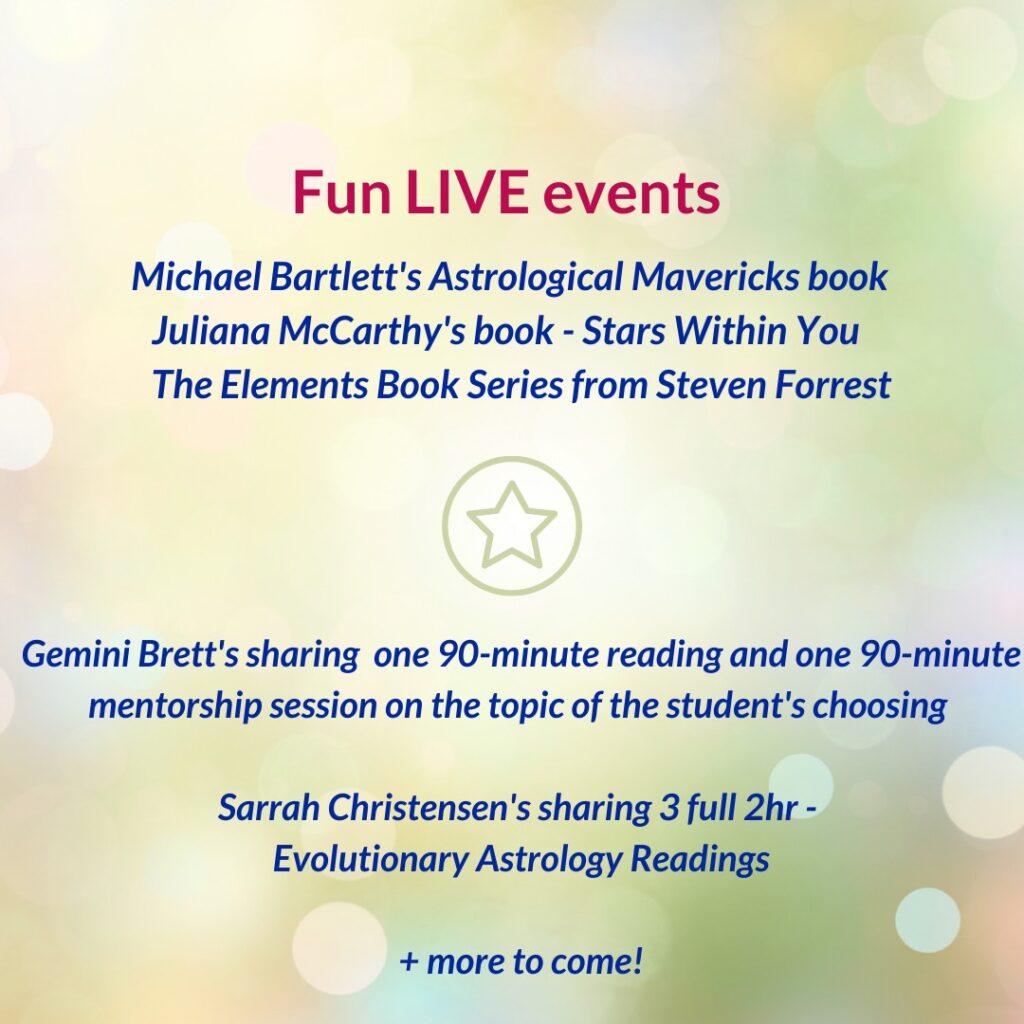 To register –> AstrologyforHealing.net/Register
☝️☝️☝️
Astrology Fun with mindfulness and healing, what a winning combination 💕
We'll have a uniquely fun time learning about how to use astrology in our healing journeys and more.
In gratitude,
Sarrah Christensen