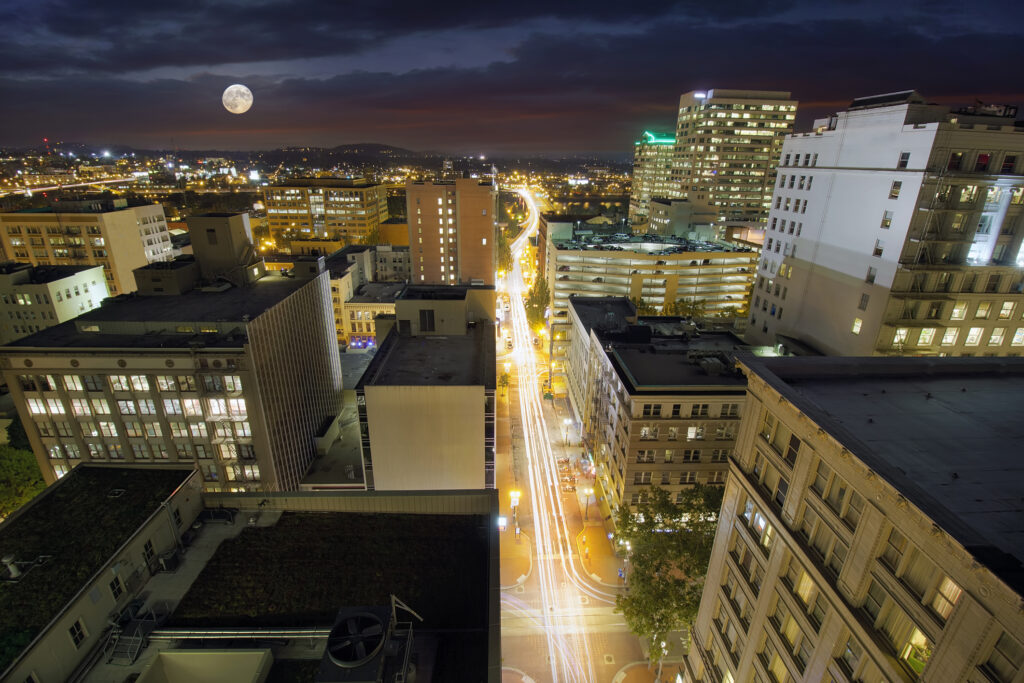 The full moon in Aquarius is at 6:36 pm PDT this evening.  The full moon always brings us to the height of the lunar cycle and is a good time to observe the patterns of the two weeks leading up to the full moon.  I find I learn so much simply from observing the seeds that have grown within a lunar cycle of life experiences. New beginnings, endings, just like the tides always coming and going. A spiral of life, just as nature informs us of this truth. There is a graceful and natural rhythm to it all when we relax and simply observe.  The moon in Aquarius in its fullness will have a natural distance to it, it is cerebral in its quality, fixed air, lit in its brilliance by a Leo Sun.  Our hearts are open, our collective emotional tides spaced with a meaningful distance.  The moment is poised for big chapters to emerge, endings and beginnings, as this full moon in the fixed sign Aquarius is square to the lunar nodes in Taurus-Scorpio. 
The full moon in Aquarius can be experienced with friendly exchanges, a desire to think about our individuality as it pertains to larger spheres of our experience, as well as the desire to meet and make new friends. How does an emotionally cool moon quality behave with a vibrant Leo solar energy and with the lights in the Aquarius-Leo polarity square to the lunar nodes in Taurus-Scorpio (also known as the bendings, this moon at the south bending)? The moon always sets the tone for a few days as it transits through the zodiac. The full moon phase is the part of the phase we can see something manifests and reveals to us that it is ripe!  
There is something in the quality of an Aquarius moon that within the space of an objective distance may help individuals navigate something otherwise dramatic might have been overwhelming. It is a moon to use for focusing.  It can be a good exercise to brainstorm for future ideas, this full moon in conjunct Saturn in Aquarius within 3 degrees. 
When I think of an Aquarius Moon in fullness, I think of the qualities of individuals that might be really significant humanity helpers in some way. Individuals who are in service to higher consciousness and humanity do keep in mind that some of that is actually embedded in their own healing journey.  By taking an active approach to healing in all parts of our lives, everyone (or at least a greater majority) is in fact assisting the expansion of higher consciousness!  Isn't that beautiful?  When we individually take care of ourselves, through new approaches to mental well-being, or how we do our daily lives differently with a new awareness of how we are involved and participating in the whole of our relationship with our planet and humans and all the kingdoms of life, then that is growth.
At various levels of this, we may understand that Aquarius is the second to last zodiac sign, whereas Pisces is the fullness of all the zodiac signs, quite exquisite when you consider the depth of Pisces feeling natures.  Aquarius is aware of its individuality, its uniqueness, and that it may feel separate because of it until it is an accepted knowledge with its gifts embedded. Aquarius full moon highlights our own individuality what is absolutely ours in the midst of the whole – where we may acknowledge all parts of our uniqueness.  It seems embedded in an Aquarius moon there is a separation on purpose, a release (to a degree) from otherwise greater suffering.  It has a scope that is intentionally considered within the collective group. The Leo Sun is the lens of the light (illuminating the full moon) the reminder of our hearts and desires connected to express ourselves. 
Mars at 22 degrees Taurus separating from the Uranus and North Node is tightly square this full moon in Aquarius, so with it anticipate disruptions, at a minimum anticipate that there will be sharp energies related to conflict.  Just as I mentioned in the New Moon Leo newsletter, how you respond absolutely speaks volumes about how you shift into new chapters.  Releasing what we thought was for us is powerful.  And the faster you do surrender, the healing work you have done and integrated will be revealed to you. You will recognize your growth because your surrendering and reshifting focus will be noticeable! Changes made while in FIXED signs (Sun/Moon/Lunar Nodes/Saturn/Mars/etc.) is profound, so take moment to acknowledge this for yourself. If you are still working on releasing something that has shifted hard for you, that is okay too, our growth comes at the pace that is right for us as individuals – there is no rushing authentic states of being.  Being exactly where you are is just part of what IS. I share this truth with those who might feel they need to be otherwise.  You are a spiraling beautiful soul, learning and growing, and evolving.  Sometimes the bigger more significant experiences in our lives take time to fully integrate – which translates to – it can take years to do so, and this is okay!  Self-love, remember is the foundation of where one can extend love. No judgment, I gather this is a hard virtue to comprehend and live, especially in relation to the expectations we have set for ourselves. 
Uranus at 18 degrees, is within 1 degree of the full moon. However, the moon is separating from this square, though it still may be expressed via Mars through their conjunction. The Moon translates the light, so keep that in mind.  It is why astrologers will language the importance of the moon in its relationship of applying or separating how things may activate with aspects.  The moon especially is an activating force of energy, as it is the most changeable thing we observe in the heavens above us. 
Mercury is exalted in Virgo, at 12 degrees applying to the North Node, Uranus, and Mars by trine over the next few days. A good time for hard edits on anything you may have created.  Mercury with the South Node in Scorpio set up a yod in this full moon chart with Chiron in Aries.  An interesting moment for healing emerges as Mercury reaches 16-17 degrees of Virgo in a few days, especially late Sunday and Monday, because the moon will advance into Aries and participate in that yod.  A yod is an aspect formation of 3 planets two in sextile that each makes an inconjunct with the third planet.  It's a tension-filled combination that releases through the apex planet (Chiron). In this case, Mercury and South-Node theme releasing through Chiron in Aries. Which amplifies our individual wound collectively that we acknowledge our right to our individual experience and expression.  How does that get activated?  It may be that we feel invisible in some way and we work to heal that by where we release what action or inaction is embedded within that (Mars rules Aries) and ways that Mercury in Virgo is our guide for new capacity for discernment — for us as an individual in our expressed life (of course this is only one example of many). The energy will emerge and peak through the transit of the moon, a fiery and instinctual moon in Aries in a few days.  Mercury brings clarity, the moon will flow to Aries over the next few days from this full moon.  Consider your own reactions and responses, but also what comes to mind for what you need in relation to others to be an authentically expressed individual…new ideas and awareness will emerge of what you need and what you feel when centered in yourself. This flow of your experiences.
Saturn is the commitment to group consciousness. It requires us to be disciplined, but also give structure to something of our collective future.  What is your part in that larger perspective?  Where does the transiting Saturn beckon your authority to emerge?  For me, Saturn is transiting my 11th house and is making a sextile with my Sun in Sagittarius.  And there are definite "shifts" I'm navigating in what I may teach or offer within the context of astrology.  Big questions and new awareness emerged for me during this part of the lunar cycle since the New Moon in Leo.  Some anticipated, some not, but I readily could see with greater clarity new paths. Perhaps your experience is similar.  Your own natal chart in combination with transits and progression truly helps guide you, even when you experience hard shifts or mere speedbumps.  Trust the process!  Saturn in Aquarius is transiting a specific focus or your life, do you know what it is?  You can find out more through a 1:1 reading of your natal chart as well as how that is in relation to the transits as a whole. 
Venus is transiting Leo as of 11:31 am PDT.  With Venus now in Leo, there is additional tension that will emerge related to relationships, and personal values ourselves as Venus will move towards the opposition with Saturn, while square to the Mars-Uranus and the lunar nodes Taurus-Scorpio.  However, on August 20th Mars will enter the sign of Gemini, so the square Venus will apply to is more Uranus and the lunar nodes by degree tightly around August 25-27. Mars has a longer transit than usual within Gemini.  Mars stations retrograde on October 25th at 25 degrees, right in the midst of the next eclipse season.  I will write more in-depth on that in the coming Virgo new moon in newsletter.  Anyone with planets at the latter degrees of Gemini with Mars stationing end of October will definitely want to have these transits in view, it will be important, especially with communications and our perceptions, as well as anything travel and higher education related. 
Jupiter in Aries continues it's retrograde, recall it stationed July 28th at 8 degrees of Aries.  This retrograde will have Jupiter re-enter Pisces on October 28th.  Again, an emphasis on revisiting energy and experiences for the purpose of our integration as we reflect.  Jupiter is our growth and expansion, but like anything else, it can take time to fully integrate a new level of our capacity for growth.  Jupiter re-entering Pisces is part of something we need as we emerge into 2023 that is significant for us collectively. It re-enters a sign of its domicile.  And it will be once again with Neptune by a conjunction (within a few degrees orb) to amplify something that is without boundaries.  Anything from the arts, music, our public health, our magic, and our imagination, to our need for solitude to be in touch with our divinity to our shadow sides of escapism are within that archetypal mix. Consider how you might express that energy.  Jupiter re-enters Aries again on December 20, 2022, at 6:33 am PST. 
Pluto is retrograde at 26 degrees 49 minutes of Capricorn.  A continued sweep through Capricorn themes for transformation.  Pluto stations direct on October 8th at 26 degrees 07 minutes.  All cardinal signs will feel this stationing Pluto as an extra intensity, especially within 1 degree of the 26 degrees of cardinal signs.  Consider your own shifts wherever Capricorn is in your chart.  As an exercise consider how much you have transformed yourself since January of 2008 when Pluto entered Capricorn.  Saturn as the ruler of Capricorn denotes for each of us when something has "expired" and it's time for us to step bravely into a new chapter for change. Uranus in Taurus participating in another earth sign for that transformation by what is "shaken from the tree". Perhaps it is even snipping a few tangled roots in order to grow healthier again. We are near the moment Pluto will make its ingress to the sign of Aquarius, on March 23, 2023.  Are you ready?  Take a life inventory of personal transformation from January 2008 through January 2023. I am certain you will have a profound sense of awe about how much you have transformed within yourself from your inner to outward expression within themes of Capricorn in your life (and in the context of wherever that is in your chart by house).  This Capricorn Pluto transformation has been primarily in my 10th house of career and public life (with my Midheaven at 11 degrees of Capricorn) and indeed it is profound, and I am certain when I sit down to do this reflection exercise I will be in a state of gratitude for my own growth.  That is a period of 15 years (a little over half a Saturn cycle). 
This full moon is embedded with some hard curves for change, seems like "change" is always on the cosmic menu.  I agree and I am right there in the mix with all of this change too. Sending big hugs and lots of love.  You are never alone in this thing called life, we are more connected than we realize and I hope this sharing is a good reminder of how you are important you are, your individual expression, and your authentic voice in this time and space and living!  Namaste. Bless this moment.