Products
Readings & Intuitive Coaching
My Acuity Scheduling lists all my astrology offerings for readings and makes it simple to select what reading you want, pay, and book the reading for an available time that works for you and my current calendar!  Easy!
IF you want to pay by personal check, please call or text me 425 241 2979.
Website redesign coming soon!
Workshops & Webinars 
AUDIO Recordings – $10
To purchase, please email sarrah@onesagesview.com with your selection and Sarrah will send the download file to you.
Video Recordings – $15 
What to expect in your reading:
Your reading provides insights into any area of your life and soul intentions
.  It is helpful in understanding a situation, an event, and relationships. It can provide a glimpse into the year ahead and what themes will be in focus.  You can gain perspective while in reflection of experiences and relationships.  Ultimately your reading provides a map into the deeper aspects of yourself and your psyche, which will be visible to you as you seek to have a deeper awareness of yourself going deeper one sphere of self-awareness at a time. It is encouraged that you ask questions during your reading, your reading will be focused on where you direct it through your questions to serve your needs in the present moment.
Scheduling Your Reading:
To set up your appointment please email me at sarrah@onesagesview.com or leave a message of available days and times at (425) 241-2979.
You will need:
Full name at birth and current you are using
Day, month and year of birth
City and state of birth
Please provide your current location and time zone for the reading.
Fees and Payment
Pre-payment is required for first time clients.
Sending a personal check or money order (USD) through the mail (See Contact Page for mailing address).
Using PayPal online to pay by credit card (Please call or email for appointment schedule and how to pay online).
Charts and Recorded Readings
Astrology and numerology charts will be emailed to you prior to your reading and each reading will be digitally recorded and sent as a WMA (Windows Media Audio) file unless otherwise requested.  The digital recorded file will be sent to you with 3 days of your session.
*** One's Sage's Privacy Policy is located here.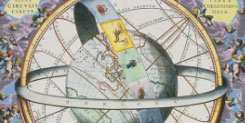 Ordering a Chart Consultation