Neptune went retrograde early this morning at 9 degrees Pisces 49 minutes
Early this morning Neptune moved retrograde at 5:08 AM ET (2:08 AM PT), and  at that moment I was in dreamland.  Neptune is in its ruling sign of Pisces, all things dreamlike, spiritual or mystical and even the tuning out or numbing of escapism and alcohol or drugs are potentials within the mix.  At 9 degrees Pisces 49 minutes it begins the retrograde backwards over the next several months until November 18th when it will return to direct motion at 7 degrees Pisces 01 minute(from the illusion of our viewpoint).
I've a great respect for Neptune as I've experienced it's synchronicity in my own life as it moved by solar arc to my midheaven in 2010 and my entire life I'd built and known dissolved with many hard tsunami-like waves to paddled over and through to find where my new life was going to emerge.  Emotions came in waves, just as dreams that helped guide me along the way.
Where is the sign of Pisces in your chart by house?  This is the area where Neptune will be revisiting over the next few months.  As a transpersonal planet, it may come in dreams of life influences beyond your direct connection but have an influence in your life in some way.  All water sports may be highlighted in some way, or illusions in relationships or the community, water issues in general maybe at home too much or too little (experiencing a drought), have you heard increased news reports on drownings recently as it stationed retrograde?  These all are themes of Neptune and Pisces.
Neptune in Pisces is also known in the positive as selfless, compassionate and serving others, a humanitarian.  The arts music, painting and cinema/film are the areas of life where there may be a re-direction or re-calibration or even potential losses in the retrograde cycle.  Interesting it will be to observe the square between Neptune in Pisces and Saturn in Sagittarius in the coming year, it may show us where we are blocked by our own illusions and forced to re-evalute and put in hard work and redirect our efforts for realizing dreams or we may finally come to the moment of release, letting go of an idea or even a belief.  June 15th Saturn currently in retrograde takes one more dip into the waters of Scorpio in retrograde and will re-emerge again into Sagittarius by September 17th.  With both Neptune and Saturn in retrograde motion during these coming months we'll likely see more raw radical emotions, more humanitarian stories being renewed (Nepal earthquakes recovery and similar) as well as an increase in taboo or occult themes resurface, as well as blood born diseases too.  Spiritual and religious subjects will be prominent with the Neptune retrograde in Pisces, so you may see these themes in a different light during this time.  Retrograde is a drawing within of the energy and this may be experienced more on the inner planes and not show manifest in any form until the retrograde period is completed and the months following.  This summer the cosmos will have us revisiting the parts of ourselves in these themes, reviewing, remembering, relearning, and embracing ourselves as we go deeper within to uncover what's yet to be dredged from the depths, asking for another deep dive into ourselves for whatever needs clearing before what comes next year.  Keeping a journal would be a wise practice as dreams and subconscious material emerges for us to let go or remember for our unfolding selves.  I will be offering astrology workshops mid-late summer to those souls interested to learn more about their own birth chart and techniques to use for self discovery.  Stay tuned, more to come via onesagesview.com.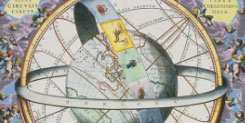 Ordering a Chart Consultation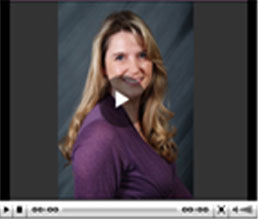 CURRENT MOON PHASE
Waxing Crescent Moon
The moon is currently in Sagittarius
The moon is 5 days old
Distance: 58 earth radii
Ecliptic latitude: 1 degrees
Ecliptic longitude: 248 degrees