Moment of Reflection on our Mars Nature
Recently I had watched several interesting interviews that Debra Silverman had done with authors, athletes, comedians, musicians, and creative individuals who have defined something unique in their lives and built a presence with others.  (I am writing this on Sunday, September 6, 2020.) One of the people she interviewed was JP Sears, many will know him by his funny videos shared related to awakening and spirituality poking good fun at what one finds in this space of spiritual growth and yogis.  The reason I am writing this morning is adding to something I was experiencing (and shared on my social media) while Venus was in Cancer and Mars in Aries were squaring in the heavens.  Today Venus entered Leo so I have less tension and some good reflection too.  Something Debra Silverman had noted in her interview with JP Sears was the permission of authentic being.  It was also noted in other interviews, but I recalled that one because he has a lot of fire element in his chart and noted about needing to take action, do something and be uniquely creative too.  It really reminded me about my own Mars upon reflection. JP had commented to Debra paraphrasing here — how good it was to hear about his fire which was permission to be more authentic was his truth and not hold shame for being himself, authentically living life as he IS. He had noted what had bored him (contrast to his fire). This little interview snippet jumped forward for me this weekend, but I had watched it last month when the full interview was freely available. https://www.facebook.com/watch/?v=1408182979392071
Mars is our desire nature.  It is what we are comfortable with pursuing and fulfilling that desire. Of course, it is being courageous too, or it can be angry and more too.  Free will in action.  When Mars is in its own sign, Aries, it activates the Mars for all of us, and heightens our own desire nature we are born with – and recently the aspect with the moon in Aries heightened the tension around specific desires and some that have been lacking or limited (Saturn square) would have been really noticed last week and will also be this week as Mars stations to go retrograde.
In reflection, I was reminded of my own desire nature.  My desire nature has a lot of solitude embedded within it, Mars in Pisces.  Space to create, to ponder bigger themes of life, reflect on the world around me, without interruption in an environment I feel comfortable so that it does not interrupt that flow.  Interesting it is the hardest thing to create in my life right now too (still quarantined in my state). My Mars desire has not been anything I have been able to have in my daily experience as it had been prior to March 2020 for probably for six years. I no longer get days quiet working and to be creative.  Since March I live with constant interruption or being needed by someone (not that I do not love the special people in my life, I do) but this is another level I did not anticipate.  It is exhausting.  I am more loving to others in my life when my desires are given their time and space.  It feels like when I ask for something it is less important now or is met with negativity that I even asked for it, and then the energy is shifted I am left with trying to get back to a peaceful space, but it was met with such resistance or disapproval that it destroyed the moment I asked for. How does one solve that conflict?  I do not have the answer, just pondering the issue as it has presented in my awareness and the role I play in others' lives.
What I have learned while in this weird time of 2020, is that the role of mother, wife, worker, pet caregiver and more take huge swaths of time, patience and just being their force of stability.  Indeed says a lot about the strong opposition in my chart with the moon in Taurus conjunct Saturn and Jupiter opposite in Scorpio.  if I do not get the space and creative time I need it just depletes the reserves I have, and even more importantly I have realized, you really do not ever get it back, it is just gone.  And as it grows there is more polarity and the desired increase for a bigger swath of time away.  Is my desire for solitude seeking to disassociate?  Or is my desire legit, to be in solitude real and absolute?  In my head I am trying to hear what is right, not so easy given all things at this weird time in history.
New things arise and new creative passions arise I am drawn to work something into being, but then there is can I even make that happen at all right now, but as soon as I realize that I am unable to get any space and quiet to bring it in I realize I do not have what I had last year to do it.  For the rest of this through November I am finishing a three-year writing project. It became bigger than I realized when I first started, and I have learned a lot about my creative endurance. I also did not complete it alone, I had help with editing and those who shared their stories with me. But a big chunk of the project has demanded working on it after my other work and responsibilities and I needed to be alone to create the first drafts and ponder exactly what I wanted to write in each story.
Time is a precious resource we also give ourselves.  I am learning that perhaps the older I get the more I desire solitude.  I see there will be huge issue in claiming the solitude my soul needs.  I do not have the answer, only that I am now seeing this with more clarity. What a dilemma for being a mother to a teenager (though I do co-parent and only have her 50 percent of the time) and a wife to someone who wants every moment I am not with my daughter to do things together many I enjoy too, I just am noticing the loss of the solitude.  I do try to carve out time for writing and astrology as best I can right now (late nights past midnight) with so much shared in our home for day jobs and online schools and more, it is the only quiet moment but not really true solitude.  I pay the price the following day being more tired than if I had gone to bed an hour or two earlier.
I think I am writing this to remind myself that I have to live my authentic self, however right now I am not sure how to given the parameters of the current situation.  I do not foresee the right action for a long term fix at this moment. I am certain I am not the only person realizing more of who they are given this weird time of 2020 and quarantine. Perhaps in sharing my reflective moment it helps others realize something surfacing for them too and to take note.  Listening as new perspectives surface and finding ways to live our authentic self is an imperative piece of loving ourselves and spiritual growth.  With Mars stationing retrograde I will have other moments of reflection on our desire nature that will likely surface during the next four months.  Until next time, I pray for patience for whatever is desired and only made conscious and not yet realized in the coming weeks.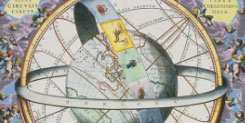 Ordering a Chart Consultation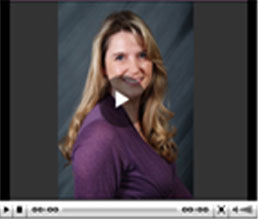 CURRENT MOON PHASE
Waxing Gibbous Moon
The moon is currently in Aquarius
The moon is 10 days old
Distance: 61 earth radii
Ecliptic latitude: -3 degrees
Ecliptic longitude: 315 degrees