Full Moon in Pisces -September 1, 2020: Sprinkle Magic into the Mundane
Full Moon in Pisces – September 1, 2020
Sprinkle Magic into the Mundane
photo credit: Michael Palin
Tuesday, September 1, 2020, we have a full moon in Pisces as the Sun in Virgo illuminates this magical moon at 10 degrees 12 minutes Virgo-Pisces at 10:22 pm PDT. What has come into fullness for you by tonight at the full moon cycle realized?
The astrology of this full moon brings some practical wisdom down to earth, with an opening for a little magic. We have Sun and Mercury in Virgo (Mercury at 24 degrees 3 minutes Virgo) and Jupiter, Saturn, and Pluto retrograde in Capricorn, additionally the rising sign of the moment the moon is full from the Tri-Cities in Washington is 26 Taurus 59 minutes. Though with several planets in earth, there are enough planets aspecting each other that can send people in different directions. There are other potentials for disruption, such as Mars in Aries at 27 degrees 42 minutes and Uranus at 10 degrees 33 minutes of Taurus as well that show there is plenty of potential for disruption as this lunar cycle wanes in the coming two weeks.
The moon in Pisces is full of potentials for creative magic and imagination, with Neptune at 19 degrees Pisces 48 minutes in retrograde, the moon is applying to Neptune. However, on the flip side of that is also the usual escapism going overboard. Neptune opposite Mercury just over 4 degrees has the same foggy, hazy effect on our logical minds. Neptune may reveal as the undercurrent of something that has not yet materialized but is there for us to figure out through how it does reveal potential life directions in our thoughts and perceptions through symbolism if we ask. Oracles have always been a guiding source for humans for many eons. We seek the Oracle when we need guidance to something bigger than ourselves and to have faith in a direction, we might not otherwise have taken without asking for the guidance.
Logic and information do help us though because Mercury is the ruler of the North Node in Gemini. The lunar north node is our medicine for where we are in this moment. It is like the needle on your compass pointing you to our true North. Life is always filled with questions and personal quests. The purpose of the quest sometimes includes the act of surrendering what we know and listen to with the dance of the heavens and all life around us for where spirit guides us. There we will find magic. Listening closely with an open heart for what presents itself from out of the blue. Maybe Neptune's fuzzy lines help us embark on dreams bigger than we would otherwise give ourselves the permission to pursue, maybe they seem too big from our small ego mind, when life feels and is restricted in many ways. But the truth is, life is big. It is grand and infinitely revealing non-physical into the physical in a majestic rhythm of beauty. I am grateful to witness, to observe, to revel, to find serenity, to experience the great joys of life and feel the grief when things fade back into the non-physical too. It is wondrous. Some days I cry, because I am tired of the enduring process during a period of constriction and limits, but I have lived long enough to know these valleys come with another upswing. The swing of the pendulum will move us all again, and as I have mentioned in other newsletters we will see that shift end of this year, at least the first phase of something new. and it will be experienced again where we all have greater optimism once again. For this full moon, say a prayer for life, for well-being and the health of our bodies, our communities, and the world. We all can use a little extra love from the prayers.
This full moon in Pisces wanes with a few very key planetary transits that will kick-off other intense moments. Mercury will enter Libra, the sign of partnerships, social justice, and relationships on Saturday, September 5th, and will progressively move to an opposition with Mars in Aries (exact on September 24th) and then also in a square with Jupiter, Saturn and Pluto in Capricorn. Consider Mercury behaving as the negotiator, the ambassador for civility. Mercury will be opposite Chiron the wounded healer on September 10th, just a day after Mars stations retrograde. It will have some intense moments in the weeks ahead. Venus enters Leo on Sunday, September 6th, opening some visible beauty and flair. Consider the sparkle in your life when Venus is in Leo. How do you present the world beauty now? Venus will begin to square Uranus in Taurus (a sign Venus rules) once in Leo. Venus will exact the square to Uranus on September 15th at 8:22 am PDT, (one day prior to Jupiter stationing direct) so there is the potential for something unexpected to be learned from an artist or publicist maybe related to a prominent female in our collective.
Mars in Aries stationing retrograde on September 9th at 3:22 pm PDT is the most important planetary transit happening before then next new moon. It will be noticeable all week as it stations Wednesday retrograde at 28 degrees Aries 9 minutes, and while it is stationing it has a heightened power in our experience. Mars squares Saturn in Capricorn, as well as Jupiter and Pluto, so it will increasingly be a disruptor (often violent). At the moment of Mars retrograde station, Mercury is in Libra at 6 degrees 54 minutes opposing Chiron within 1 degree 7 minutes of arc. It can stir up controversy as well as ignite within some wounds of the past that need to be healed. Also that day, the Sun is opposite Neptune and applying (within 1 degree and 38 minutes of arc). Neptune removes boundaries, so there maybe issue with practical approaches that have had plans and pretty much can dissolve what they intended. Mercury and Moon will both be in air signs at the moment Mars stations retrograde in Aries. There can be concerns related to fires enhanced at that time as well.
There is still the long cycle of Saturn-Pluto in Capricorn with another three and a half months to go until Saturn returns the fixed air sign of Aquarius. In these four months is a strong ending to the Capricorn energy that has been operating in our experience collectively. November is a real intense time for more than just the fact that it is the month the election happens in the United States. November 13th is when Mars will station direct at 15 degrees Aries 14 minutes. Building up to that moment are several other moments to note. Until the new moon in Virgo on September 17th, the Mars stationing retrograde will be the most powerfully felt and experienced. Mid-September we have Jupiter stationing direct in Capricorn on September 12th at 17 degrees Capricorn 24 minutes. Anyone with planets and angles in the mutable signs of Gemini, Virgo, Sagittarius, and Pisces at 10 degrees. So from 7 degrees to 13 degrees of the mutable signs will experience significant shifts a few days prior and after Jupiter stations direct. Finally, in late September on the 29th Saturn will station direct at 25 degrees of Capricorn and that will again demand new restrictions or visible news around limits and authority figures, with others opposing it from the Mars in Aries (albeit retrograde then).
This full moon in Pisces may bring your inner artist some new inspiration. Enjoy the magic you find in your daily life as it shows up. I am in the process of a full redesign of my website, so this will not post to my blog until the end of the week (depends on my ability to upload to my website while it is in redesign). I am genuinely excited to show you the new website next weekend. A make-over for One Sage's View I am so excited to realize! Namaste. Bless this moment.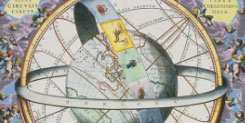 Ordering a Chart Consultation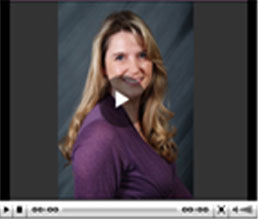 CURRENT MOON PHASE
Waxing Gibbous Moon
The moon is currently in Aquarius
The moon is 10 days old
Distance: 61 earth radii
Ecliptic latitude: -3 degrees
Ecliptic longitude: 315 degrees