About Sarrah
Sarrah Christensen became inspired by astrology and numerology through a journey of self awareness that began in 1998. Sarrah's life transforming series of events of transpersonal experiences between the years 2009 to 2012 brought the mystical into her direct conscious experience. She first became inspired by numerology in 2008, which became the gateway to studying astrology providing readings with friends, family and then her community. Life events prompted deeper exploration for spiritual truth and going within to improve her life and conscious awareness, which brought areas of her life where she had healing to embody and integrate. As a new mother in 2006, she contemplated spiritual and self-inquiry questions to have clarity for sharing with her daughter what beliefs she'd share as part of her daughter's spiritual life in childhood. Her seeking drove deeper awareness of her name given at birth and the inspiration to change the spelling of her name as part of her spiritual journey in releasing victim consciousness. As a survivor of childhood abuse this was a profound step and ultimately recognized as an initiation into her depths bringing light to her shadow and a process known as the dark night of the soul, a term first used by St. John of the Cross in his spiritual text about spiritual crises.
A series of dreams in 2009-2010 led her to begin her studies in astrology for deeper awareness of her life, her soul and Pluto seemed to hold a significant key for personal truth of her soul. She passionately studied many different astrologers influenced and guided by Steve Arroyo, Noel Tyl, Basil Farrington, Jeffrey Wolf Green, Mark Jones, Steven Forrest, Bernadette Brady, Dane Rudhyar, Robert Hand, Liz Green, Melanie Reinhart, Donna Cunningham and Demetra George. Pluto was a focused theme from her dreams and ultimately was the guide to evolutionary astrology as a tool for understanding the evolution of one's soul and healing to live a more balanced and happier life.
Sarrah continues studying and exploring the depth of astrology and numerology and its synchronistic patterns of energy within our world in what it offers for both personal and spiritual awareness. Ultimately knowing oneself is the key to living a more fulfilling life. Sarrah's goal is to inspire others into deeper self awareness through contemplation of universal laws, meditation and exploring the tools of numerology and astrology and what it offers an individual seeking deeper awareness for personal truth. You are the only one who can truly answer your inspired questions for personal truth. Every answer you have and will ask is within you. Sarrah is grateful to share her wisdom one will find in exploring the patterns of life cycles, energies available in the present moment while considering life choices, navigating the shadow, and number vibrations that are present within the symphony of our lives.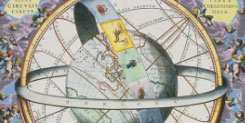 Ordering a Chart Consultation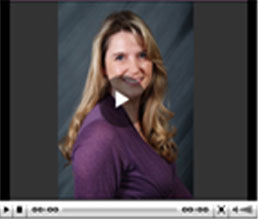 CURRENT MOON PHASE
Waxing Crescent Moon
The moon is currently in Sagittarius
The moon is 5 days old
Distance: 58 earth radii
Ecliptic latitude: 1 degrees
Ecliptic longitude: 248 degrees